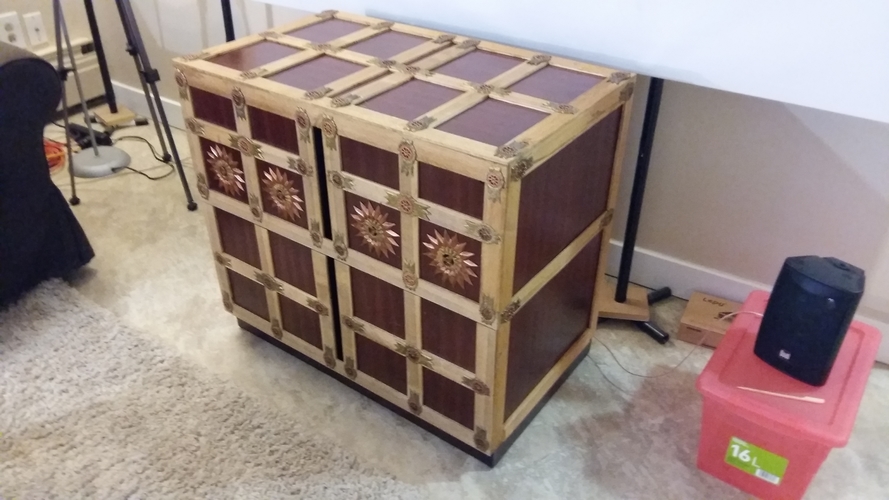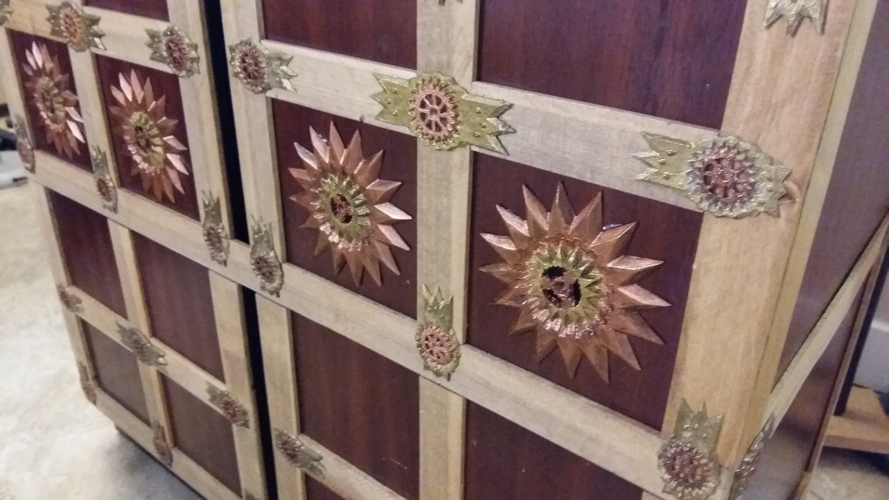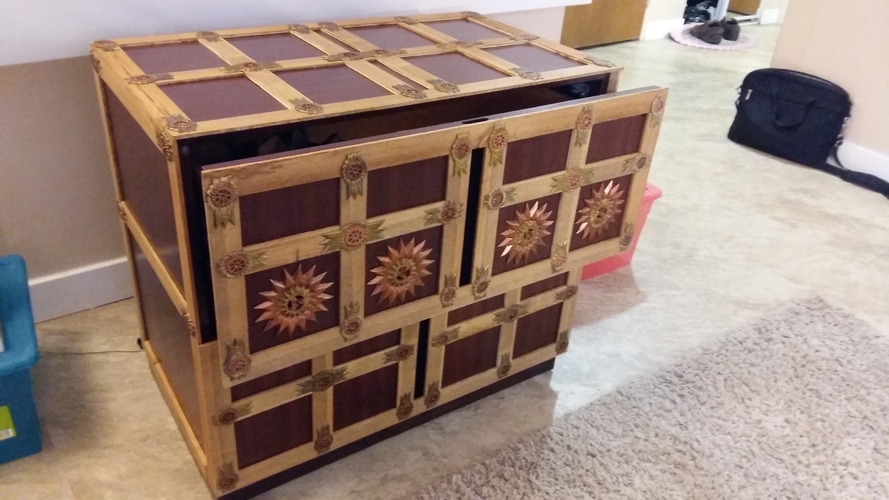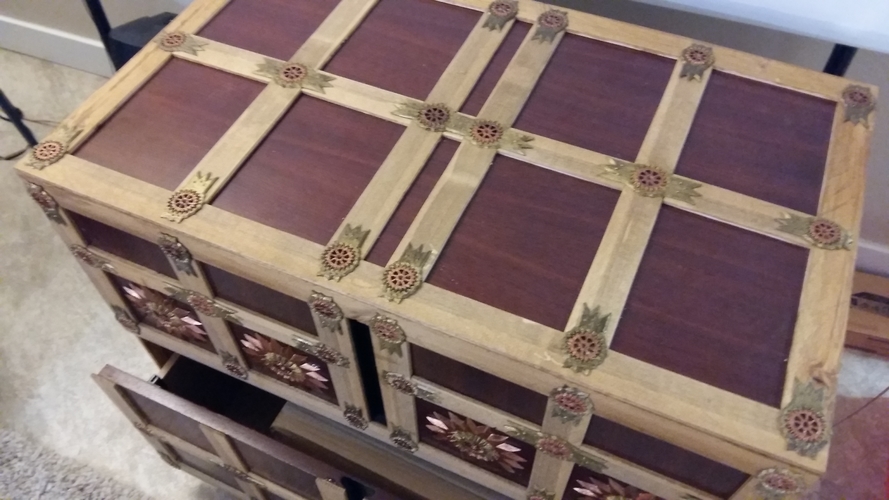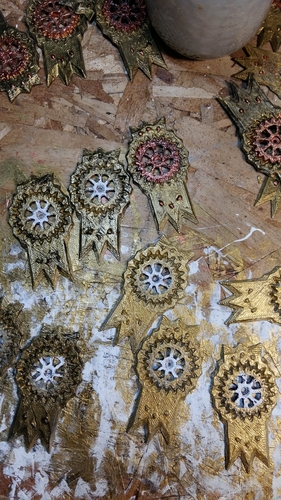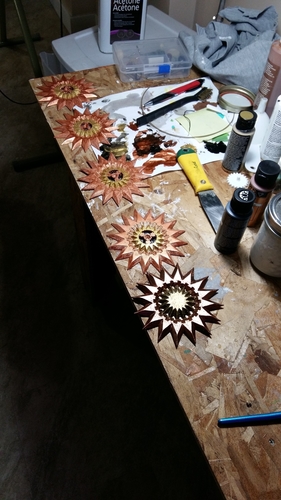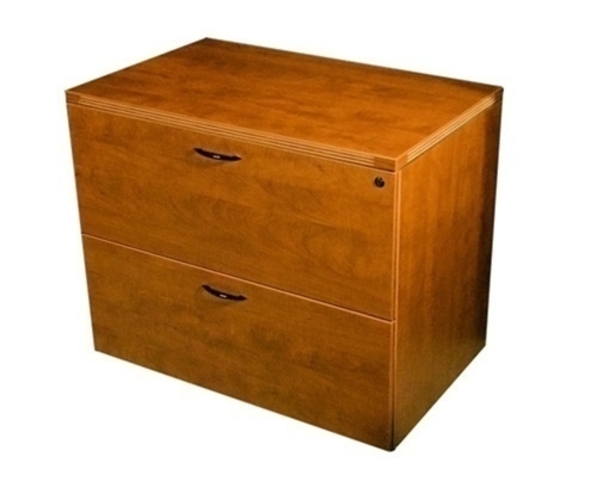 No Prints Yet

Be the first to upload a Print for this Design!
I inherited a (nobody would take it at a family garage sale)  beautiful 80's mahogany (it was pretty ugly) two drawer filing cabinet.  Sorry, I don't have an untouched before picture but it was worse looking than the light brown one shown.  A construction grade 2 x 4 was sliced into 3/16" pieces which were sanded stained and epoxied onto the cabinet.  The 3D printed pieces were designed to mimic an old steamer trunk and the 4 centrepieces were added because??  All printed pieces were primed and painted with metallic acrylic paints and then finished with water-based varathane.  It is now a unique furniture piece and a very functional home drawer cabinet.  I would like to do it again with a metal filing cabinet and make it a faux hammered copper with the same wood and 3D printed pieces.  What do you think?   
Printing Details
I printed in both ABS and PLA with not much difference as no supports are needed.   Initially, I used acetone to smoothen the ABS prints before priming but it is tough to notice any difference with PLA once multiple coats of acrylic are applied along with a clear coat.  And besides, the rough weathered and battered look gives it the antiqueness that is attractive.
Centre Piece 3.stl
791 KB
Lattice cover 4dfinal.stl
395 KB
Lattice cover Long 4final.stl
394 KB
Top centre piece.stl
782 KB