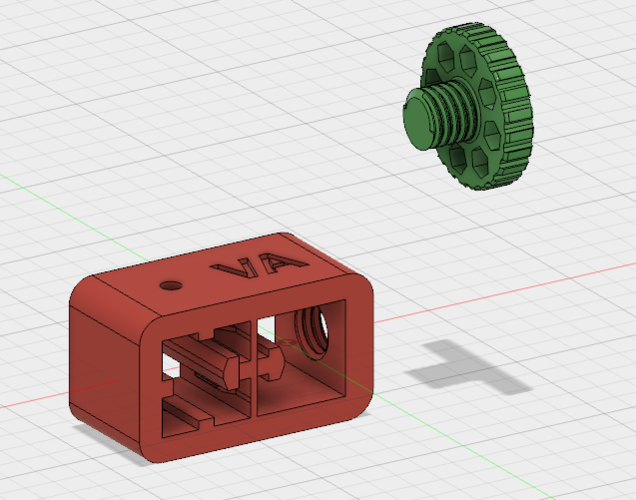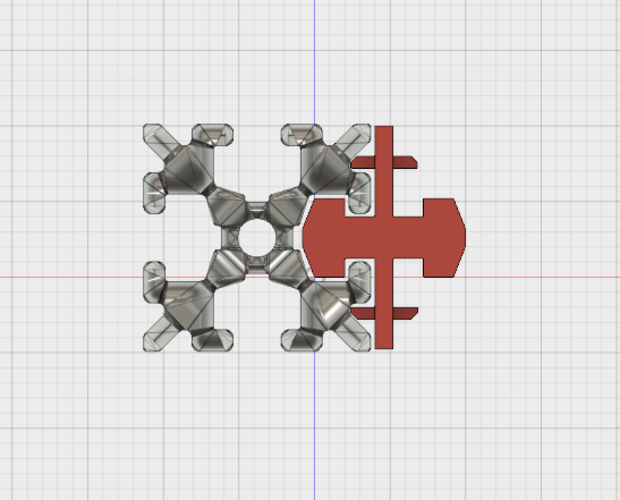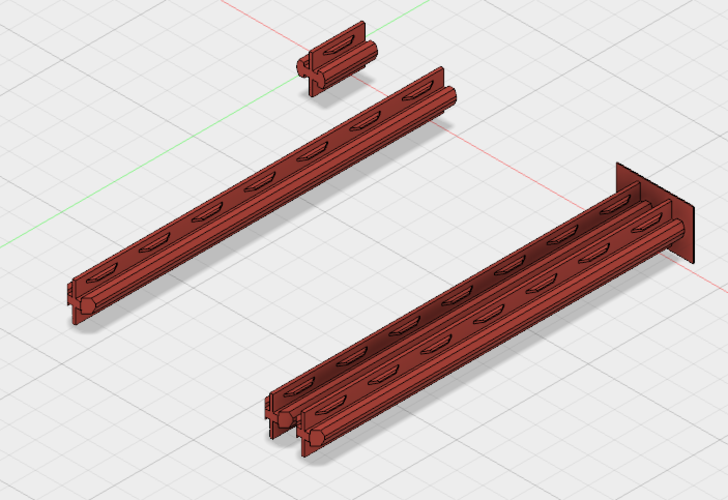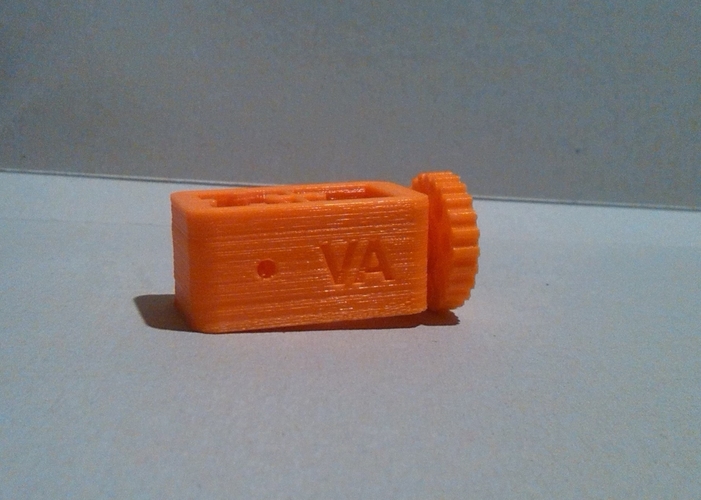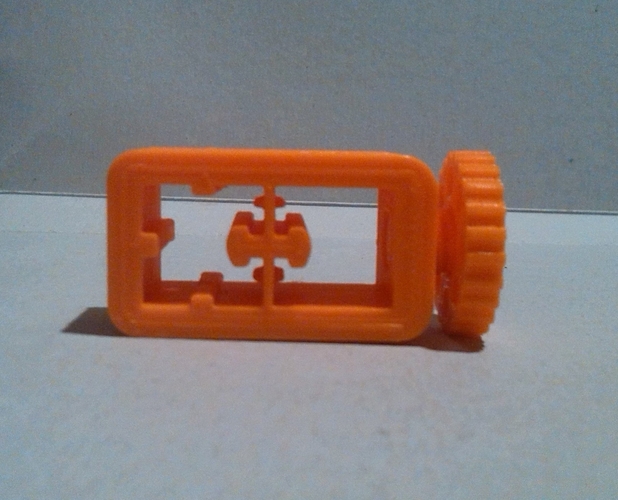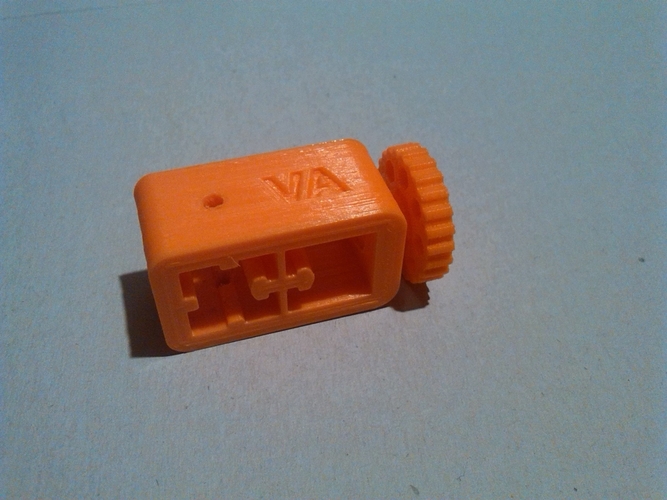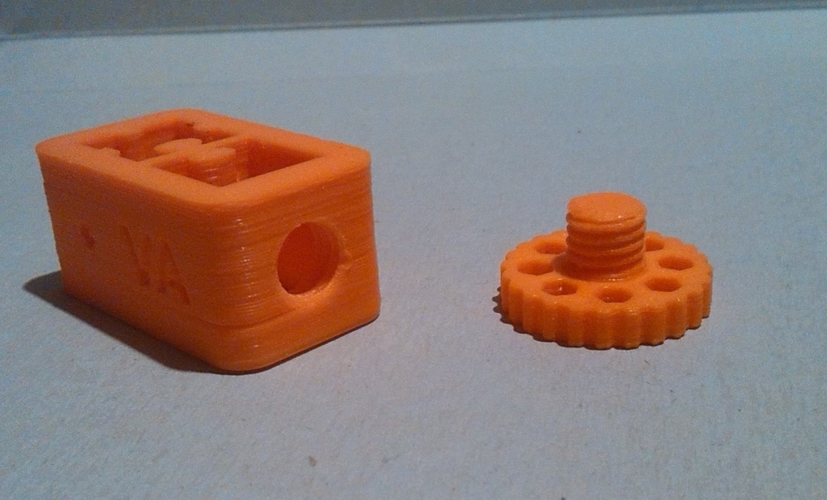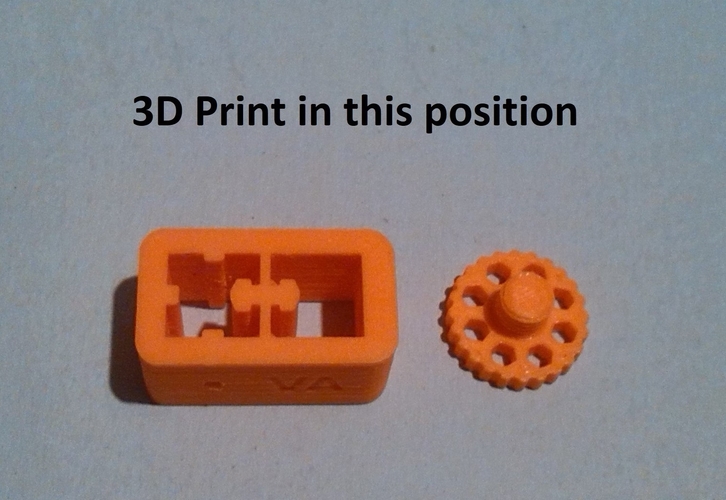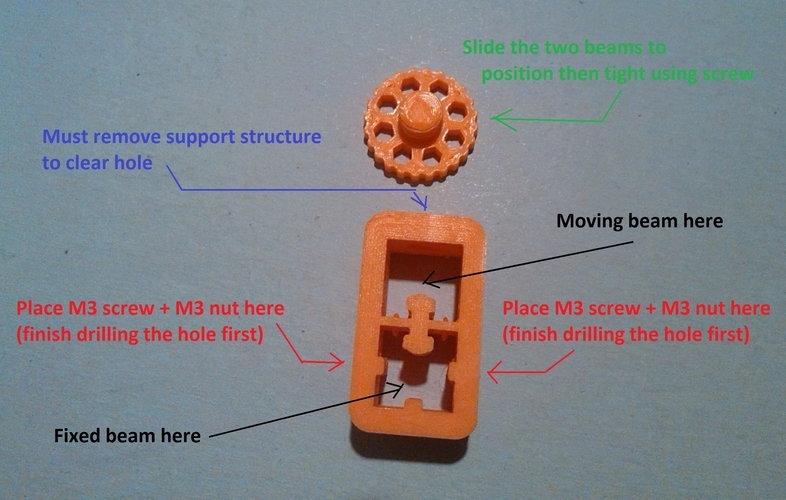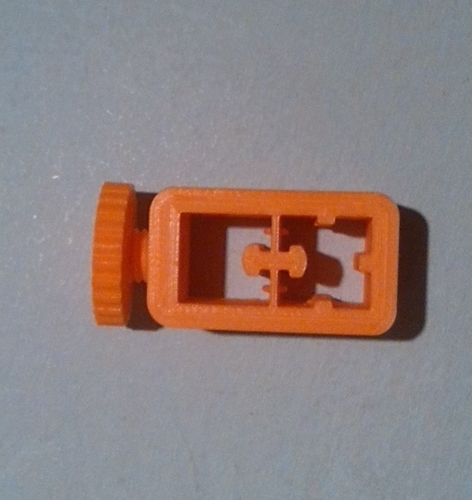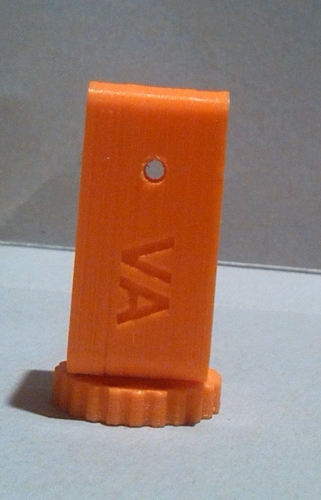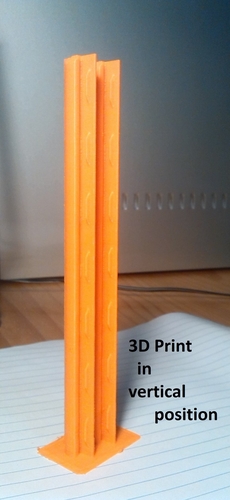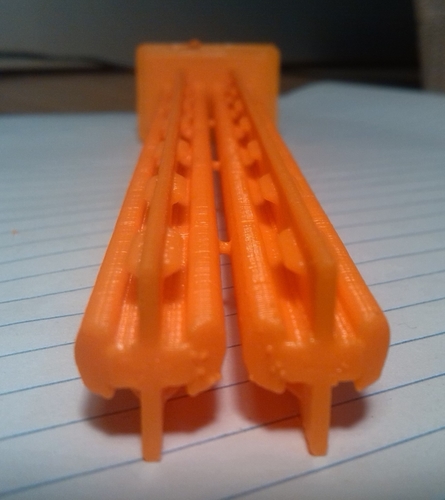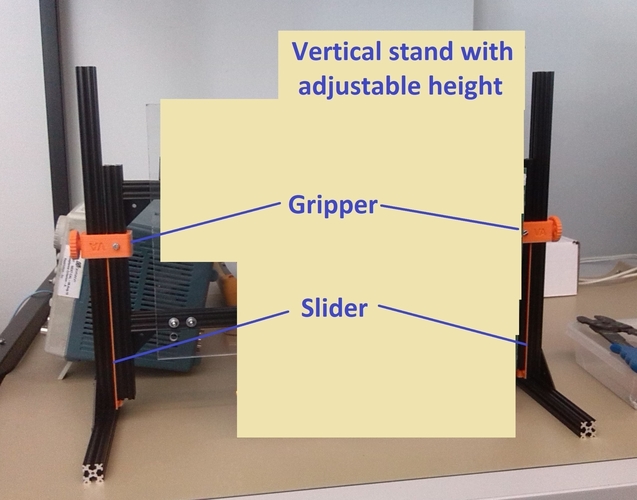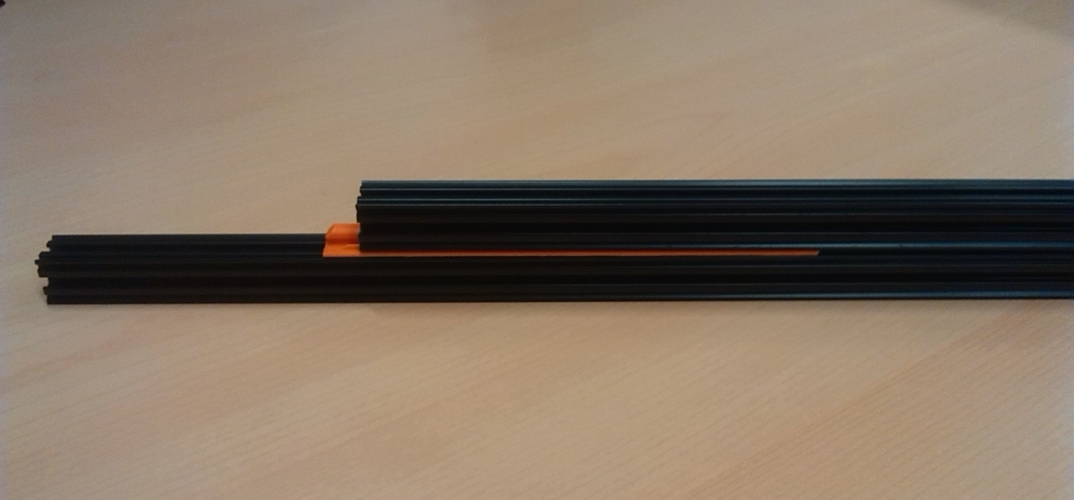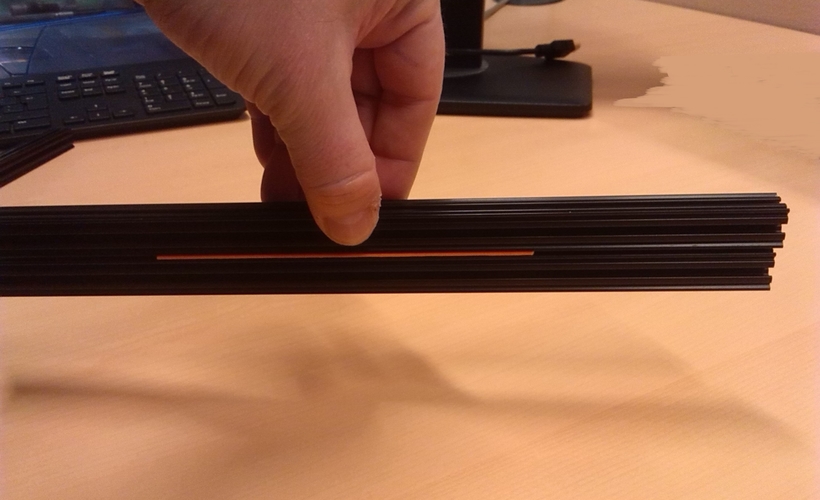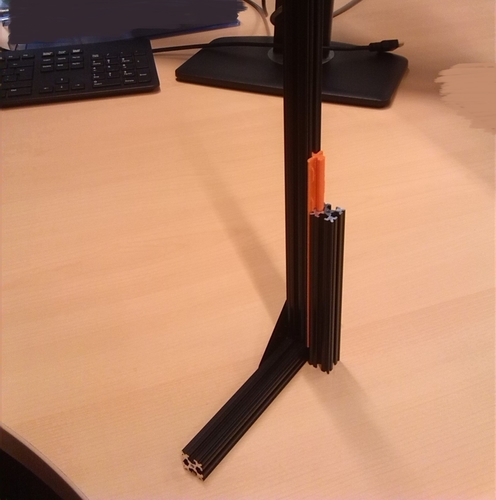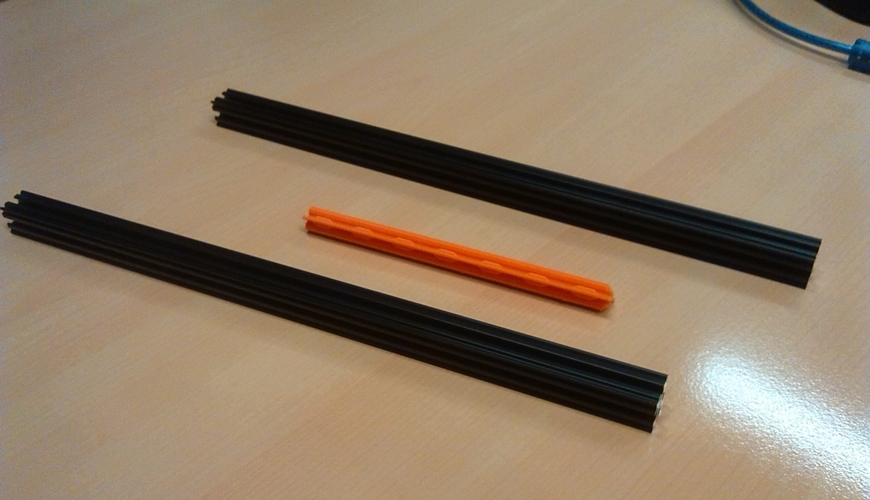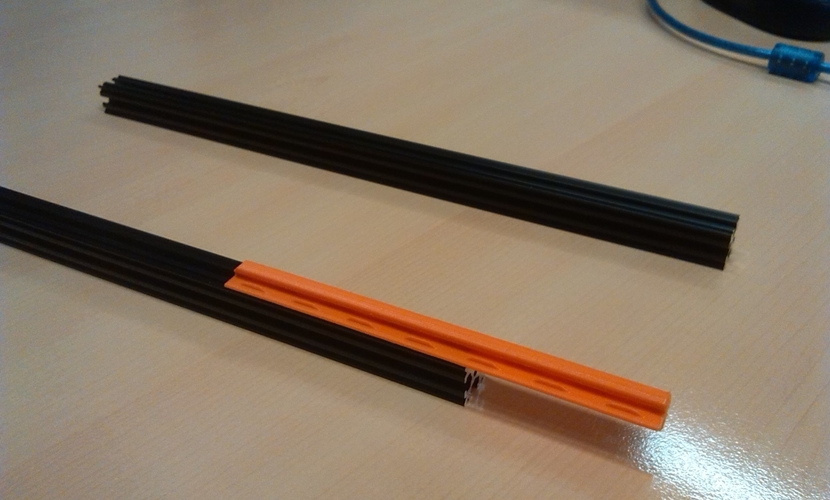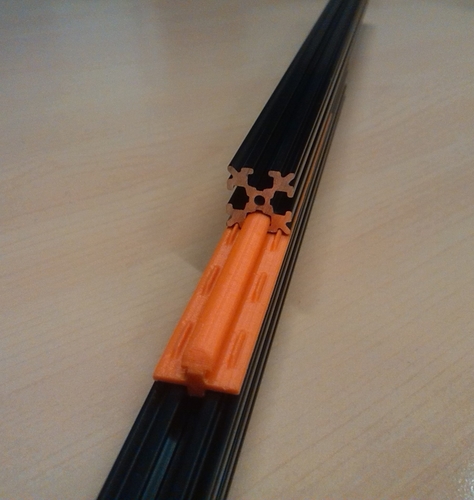 This "Slider" design allows for two beams (OpenBeam) to slide by each other while kepping them constrained in a parallel (side by side) position.
There is also a "Gripper" that may be used to lock two beams in position. The "Gripper" is first fixed to one of the beams by 2x M3 screws\nuts while still allowing the other beam to slide. A 3D printed screw can then be used to tight both beams in position.
The goal of the original design was to have a vertical OpenBeam structure that could be easely adjusted in height.
3D Print the "Slider" bars in Vertical position, without supporting structures.
3D Print the "Gripper" body and\or the screw in the recomended position - see photos. 
Printed:
 - in PLA
  - with 0.2mm resolution
 - no rafts, no brims
 - support only for the "Gripper" body
Finish:
 - by carefully removing the "Gripper" body support structure
 - trim any blobs
 - with a 3mm drill, complete the "Gripper" body side holes 
VA_OpenBeam_Gripper_Body.stl
306 KB
VA_OpenBeam_Gripper_Screw.stl
2.06 MB
Va_OpenBeam_Slider_20mm_ConstructionUnitBlock.stl
10 KB
Va_OpenBeam_Slider_140mm_Pair_3DPrintReady.stl
90.3 KB
Va_OpenBeam_Slider_140mm_Single.stl
1.42 MB