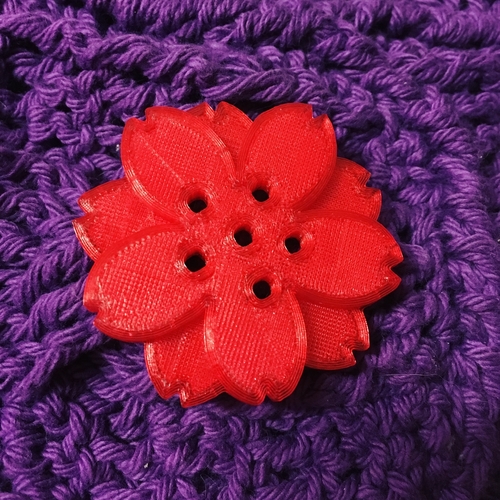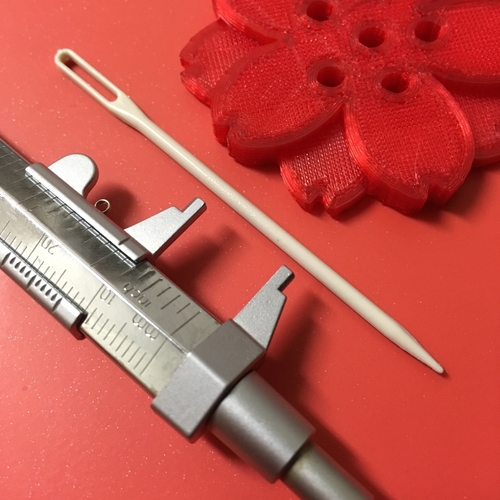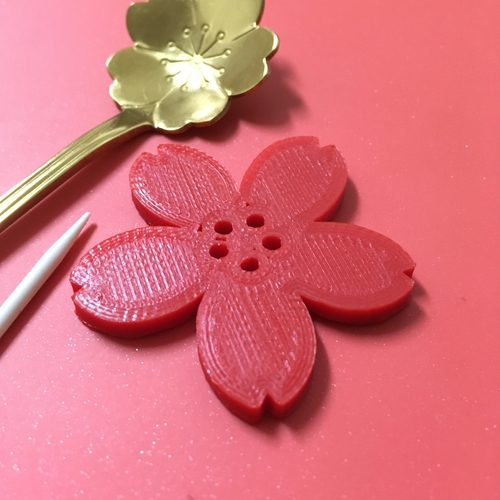 Derived from a vector graphic of the Sakura Blossom emoji: http://www.emoji.co.uk/view/7491/
imported into and edited with Tinkercad.
Threads should be from the center hole and outward, giving the impression of flower pistils, hence not being symmetrical. This may be a tight squeeze for a 4mm yarn needle, but the yarn should compress enough to allow all five connections to be made. Similarly, while the smallest version lacks a center hole (as its unaltered from the original) it's easy enough to use a thread that matches your color of choice.
Sakura Button double 50.stl
80.7 KB
Sakura Button double 70.stl
84.5 KB
Sakura Button direct.stl
42.7 KB
Sakura Button 4mm.stl
66 KB