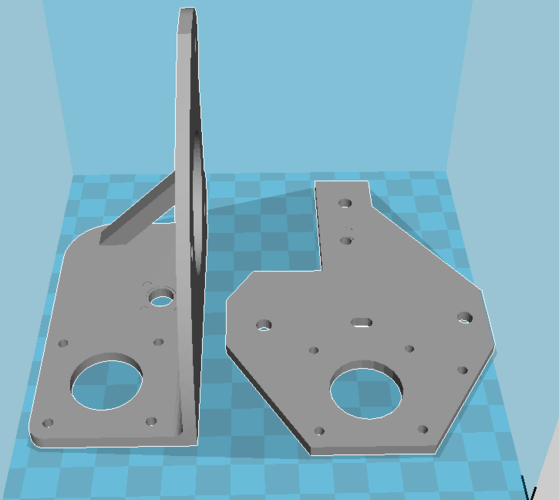 My bracket had misaligned holes which created a lot of wobble in the extruder this should make it really tight. 
I recommend PLA and 50% infill or more.  The extruder motor mount was created by FreedonNadd https://www.thingiverse.com/th... it was for a 8mm rod I have refitted the hole to a stock rod, the only thing you need to do is drill your own 3 screw holes. 
The other bracket I have made it to match so it should make the wheels very tight, one of the extruder arm hole is adjustable so make sure you tight that sucker good and straight. 
Fantabulous Allis-Jaban (4).stl
175 KB