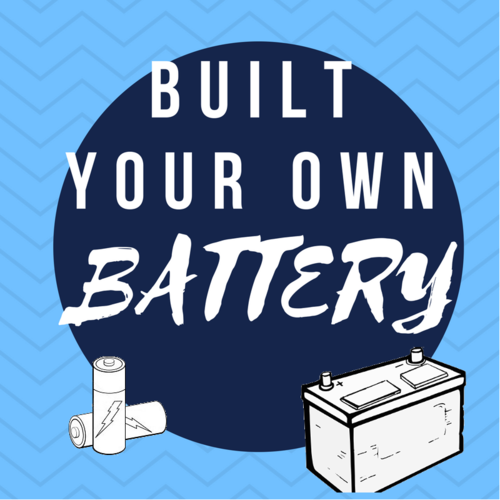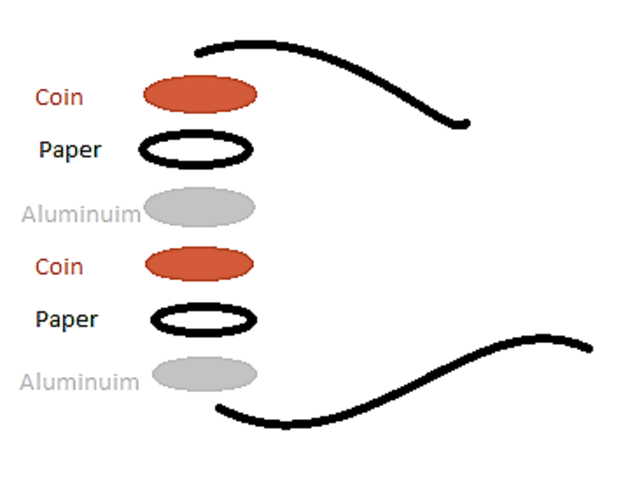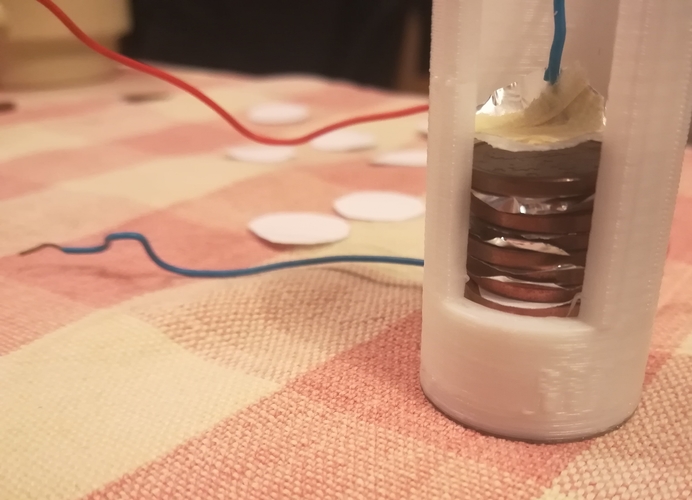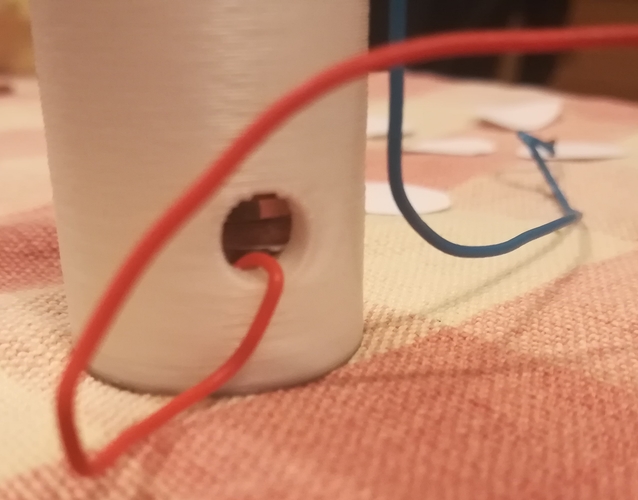 No Prints Yet

Be the first to upload a Print for this Design!
TO BUILD VOLTA'S BATTERY YOU HAVE TO FOLLOW THESE STEPS: DISSOLVE AN ABUNDANT SALT SPOON IN A GLASS OF HOT WATER. WITH THE SCISSORS CUT 6 CIRCLES OF ALUMINUM AND 6 OF ABSORBENT PAPER OF THE SAME SIZE AS THE 5 CENTS COIN. THE 3D PRINTED PARTS IT'S USED TO CONTAIN THE BATTERY. TAKE A CIRCLE OF ALUMINUM (WHICH WILL BE THE BEGINNING OF OUR STACK) AND FIX IT WITH ONE OF THE 2-WIRE ADHESIVE TAPE. IMMERSE A CIRCLE OF ABSORBENT PAPER IN THE SALINE SOLUTION AND PLACE IT OVER THE PREVIOUS CIRCLE. TAKE ONE OF THE COPPER COINS AND PLACE IT OVER THE PREVIOUS 2 CIRCLES. CONTINUE IN THIS WAY UNTIL ALL THE COINS AND ALL THE CIRCLES ARE EXHAUSTED. CLOSE THE BATTERY WITH THE COPPER COIN AND FIX THE OTHER WIRE ON IT (USING ALSO IN THIS CASE THE ADHESIVE TAPE).CONNECTS THE TWO CABLES TO A LED.
scale the model according to the size of the coin.