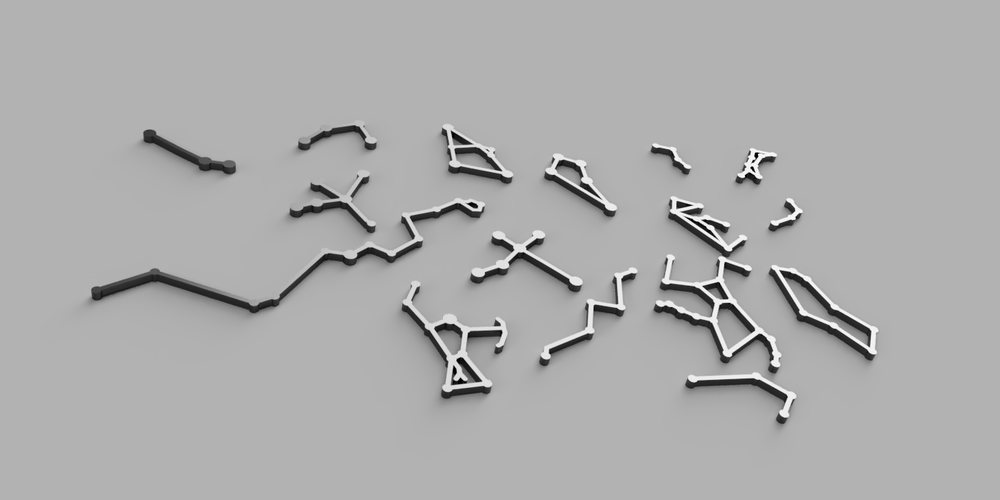 Perfect for quizzes, this pack of 16 constellation shapes will help you teach astronomy in a way thats tangible. How cool is that? letting your student touch the stars.
I made these with a trace of of an image. Said image was extremely hard to read, so please pardon any misspellings. I was able to make out 15 of them. the 16th is a wild card. Included is:
CADUM, AQUILA, HERCULES, ORION, HYDRA, LYNX, LUPU, CANIS MAJOR, CANIS MINOR, CYGNUS, SCULPTA, ANDROMEDA, AURIGA, ANTIA, PUPPIN, AND A WILD CARD.
Each constellation is about a 10 minute print, using standard - fast settings, with standard resolution and layer heights..