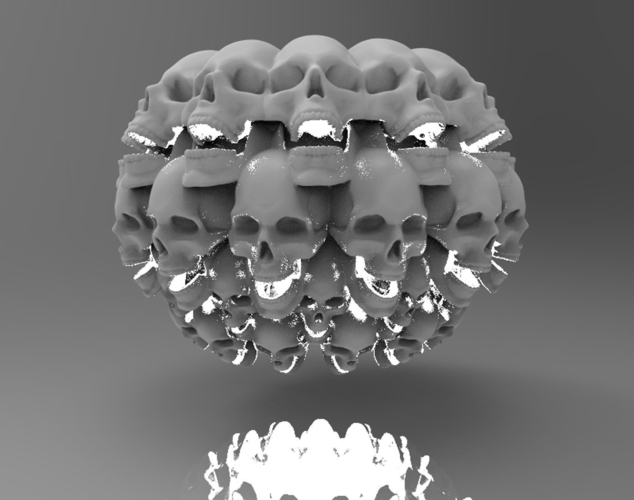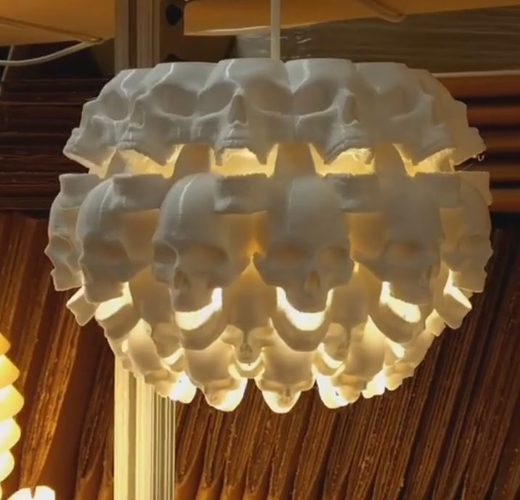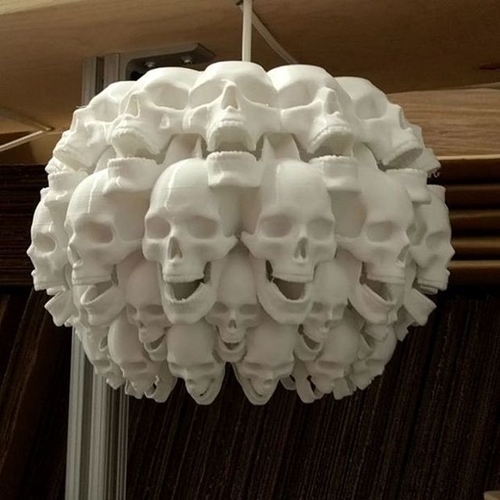 The pics of the actual printed files were done by @Gcreate check their video and their instagram page here. GCreate Instagram
Trick, Print upside down to minimize supports. Might want to also dig in the skulls into the bed to  get a flat surface if you have issues with adhesion and to minimize on supports.
May the geek be with you.