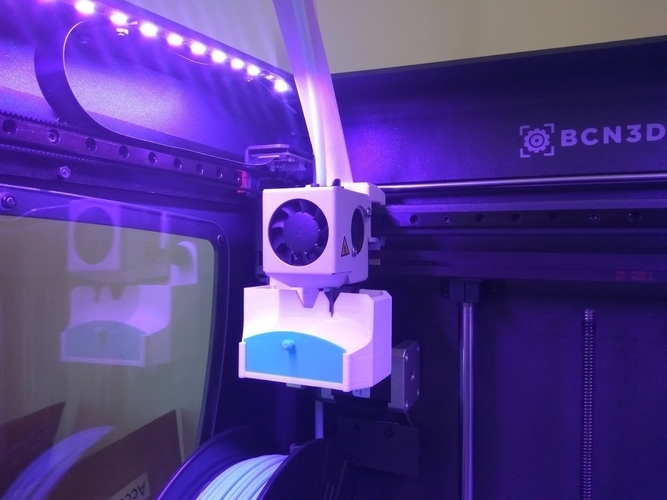 This BCN3D SIGMA R17 big purge bucket, I designed with a door. That way it can be emptied while printing. It is also bigger.
During calibration of the printer it might be better to use the original bucket, as the one I designed might come too much to the front and touch the frame of the printer.
Video: BIG PURGE BUCKET WITH DOOR IN ACTION :-)
Easily printable with one nozzle.