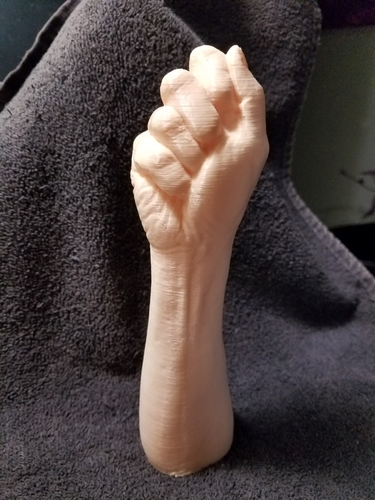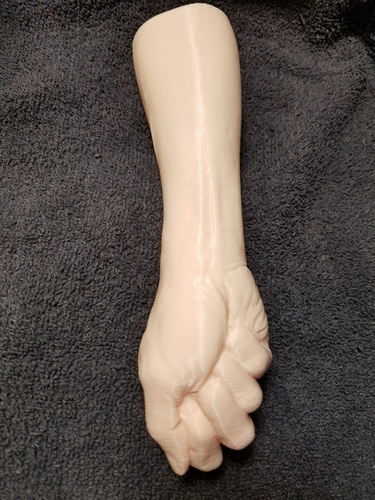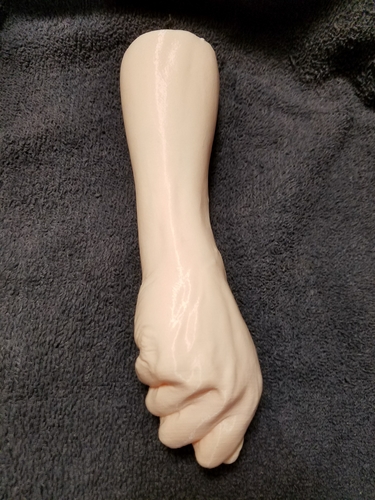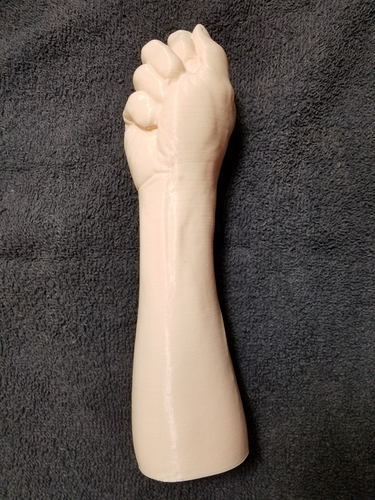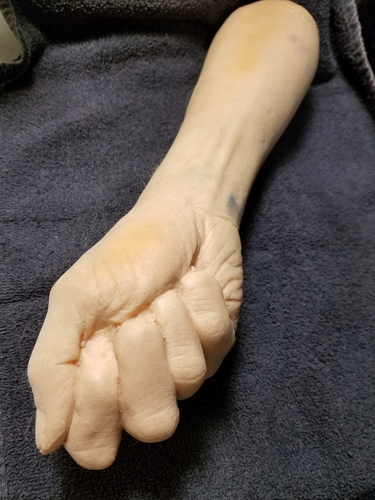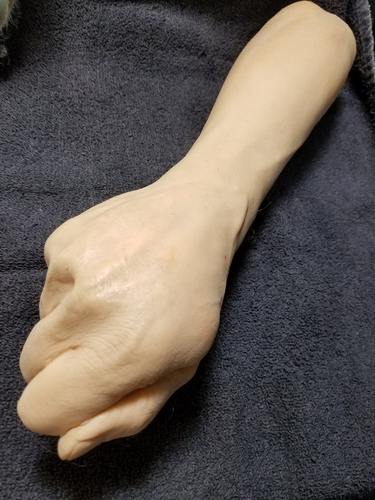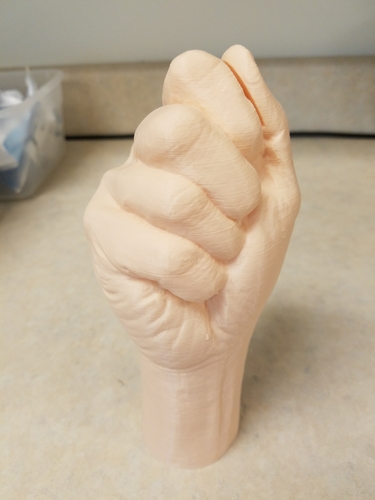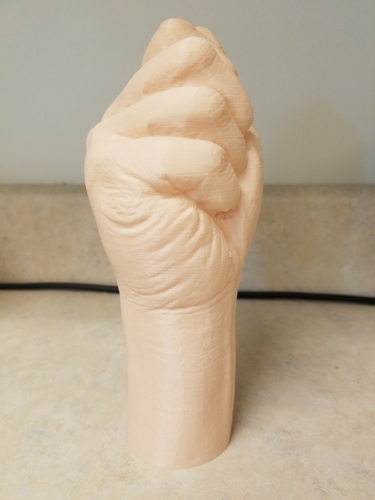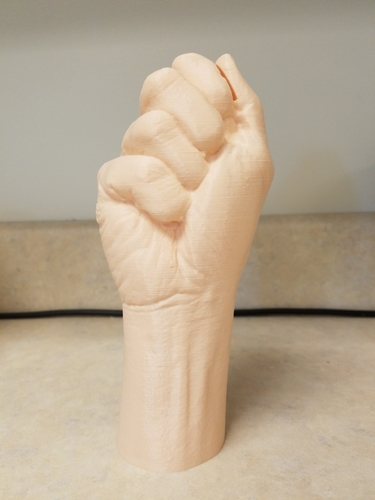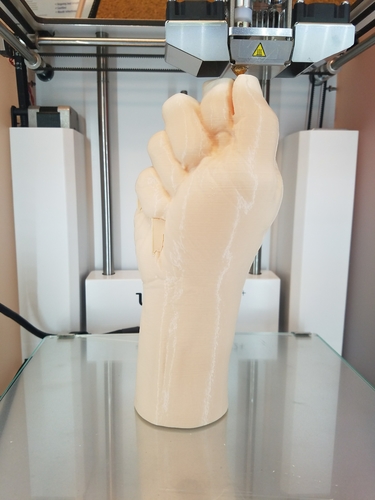 No Prints Yet

Be the first to upload a Print for this Design!
What to say about this? I briefly thought about listing it under "Hand Tools", haha, but thought better of it...
This, um, fist, was a gag present to a friend, who asked me to reproduce it for left and right, so of course, I did :) And of course, I HAVE to share. Don't judge me.
There are three files, a left and a right at original size (14"), and one model reduced 60% to fit my build area. I have printed all three (the original was cut at 8" to fit. Don't laugh), and the smaller one is remarkably, um, carry size? Perfect for that 'special' friend. Just see for yourself. Hey, I don't care what you do with it :) This was printed in PLA, but I think this would be an excellent candidate to print in rubber. Just saying.
Please post a photo to share if you print this, and check out my other scans of skulls and bones at thingiverse.com/dricketts/designs. Be sure to "Like" my Facebook page at facebook.com/FetalReproductions to subscribe to my current prints/blogs, and see my Etsy page at Etsy.com/FetalReproductions for baby fetal scans, skulls, and other items to own.
Fist_Left_Cut.stl
11.8 MB
Fist_Right_Cut.stl
11.8 MB