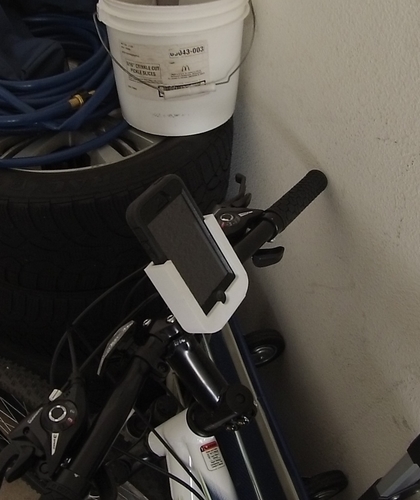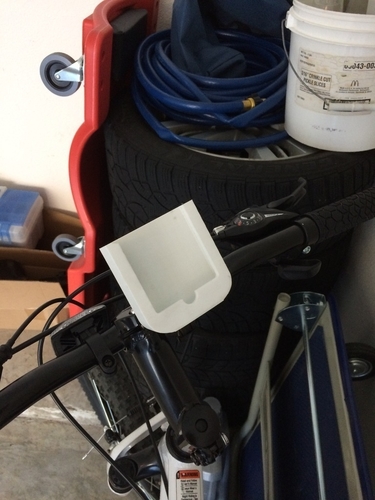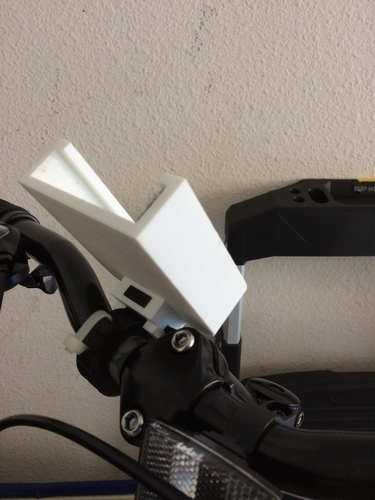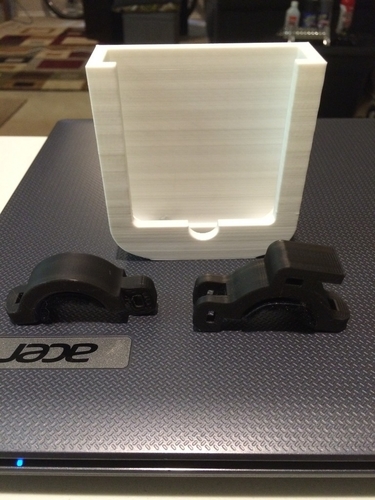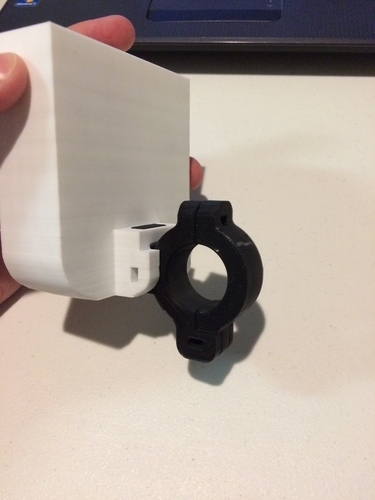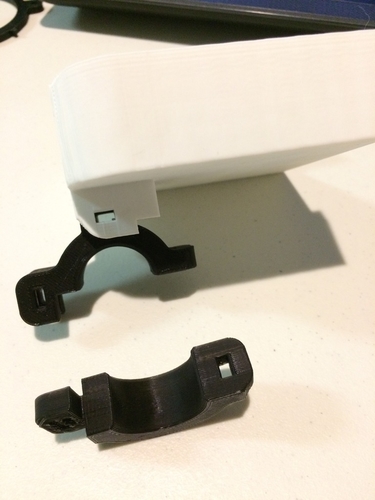 Most of the mainstream accessories for smartphones do not take into account the size of a case, especially the large size of Otterbox Defender series cases. Therefore I have made a very specific application bicycle handlebar mount for an iPhone 5 inside an Otterbox Defender case.
Handlebar diameter: 22mm-23mm
Materials needed: 3D printed parts 3 zip-ties (cable ties) 2-side tape NOTE: Pictures are of the first prototype, improved design .STL are what's been uploaded.
Print Settings Printer: Flashforge Creator Pro 
Rafts: No 
Supports: Yes 
Resolution: 0.2500 
Infill: 50% - 60% 
Notes: I used PLA, but ABS should work too.
Post-Printing: 
Watch video for assembly instructions. 
Put 2-sided tape inside the handlebar braces to keep the hole thing from rotating.
Order Vinyl Decals from my site: https://www.l4makershop.com/vi...
Bike_Mount_Bottom_Brace.stl
89 KB
Bike_Mount_Top_Brace.stl
91.2 KB