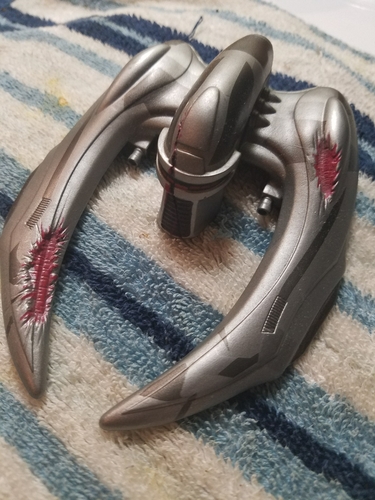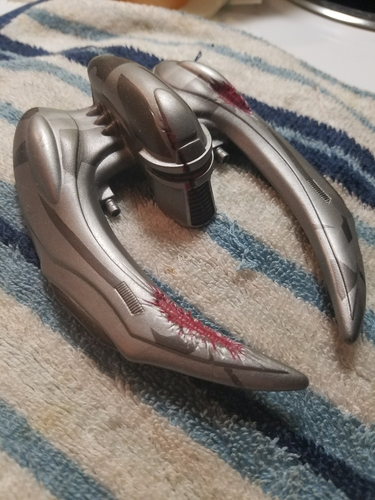 No Prints Yet

Be the first to upload a Print for this Design!
This is from the 2004 remake of the series, 'Battlestar Galactica'. One of the best science fiction series out there!
Battlestar Galactica is set in a distant star system, where a civilization of humans live on a group of planets known as the Twelve Colonies. In the past, the Colonies had been at war with a cybernetic race of their own creation, known as the Cylons.
Here is the famous cylon raider known as SCAR. Complete with battle damage.
Enjoy this scan, see reference photos if you wish to paint it.
Please post a photo to share if you print this, and check out my other scans of skulls and bones at thingiverse.com/dricketts/designs. Be sure to "Like" my Facebook page at facebook.com/FetalReproductionsto subscribe to my current prints/blogs, and see my Etsy page at Etsy.com/FetalReproductions for baby fetal scans, skulls, and other items to own.
Cylon Raider Dec.stl
26.8 MB