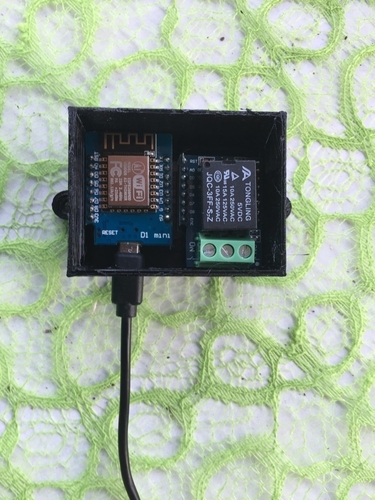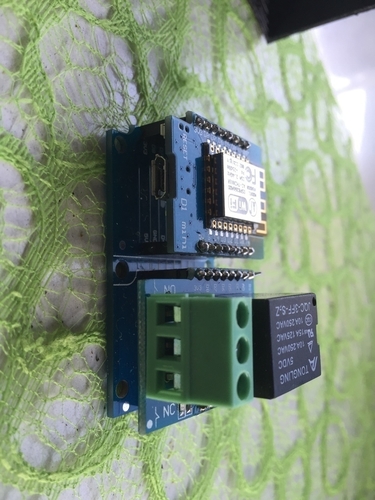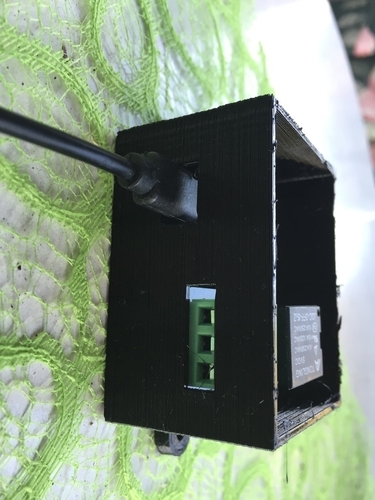 No Prints Yet

Be the first to upload a Print for this Design!
Summary This is a small enclosure with a WeMos D1 Mini and a Wemos Relay on an Dual board. Links und rechts sind noch 2 Laschen (M3) zum Anschrauben der Box. Please ignore the top of the case, i made an error because i changed the speed to the slowest instead of regulating the temperature of the heatbed down :-(. Finally i doesn't matter the top case fits perfectly. There is a version without the hole for the relay, maybe you can use this for other Wemos-Shields
I used PETG from ESUN: amazon-Link: http://amzn.to/2qTMLX6
Parts from amazon:
Wemos D1 Mini: http://amzn.to/2pA2tD4
Wemos Relay: http://amzn.to/2pxQZzb
WeMos Dual Shield: http://amzn.to/2r0T0Vn
Ich habe für Euch eine kleine Box gebastelt für einen WeMos D1 Mini und einem Relais auf einem Wemos-Dual-Shield. Achtet bei der Box nicht auf die oberste Reihe, ich hatte aus Versehen die Geschwindigkeit auf 10% geregelt, und da wollte wohl mein Extruder verstopfen.
Mehr Infos wie immer in meinem Blog: http://www.robins-blog.de Print Settings Printer: GeeeTech i3 x Prusa Clone Rafts: No Supports: No Resolution: 0.3 Infill: 5% Notes: Using PETG
wemos_dual_d1mini_and_relays_5.stl
18.1 KB
wemos_dual_d1mini_and_relays_3.stl
19 KB
wemos_dual_d1mini_and_relays_4.stl
2.62 KB