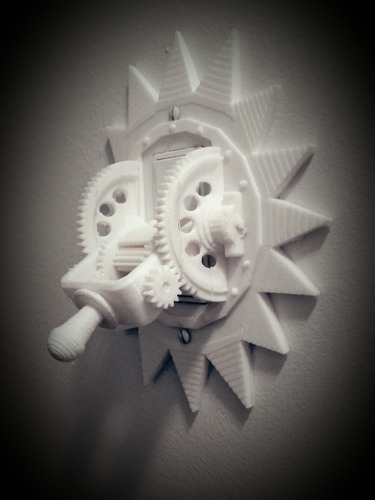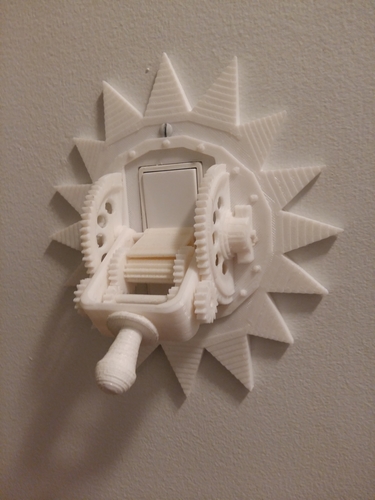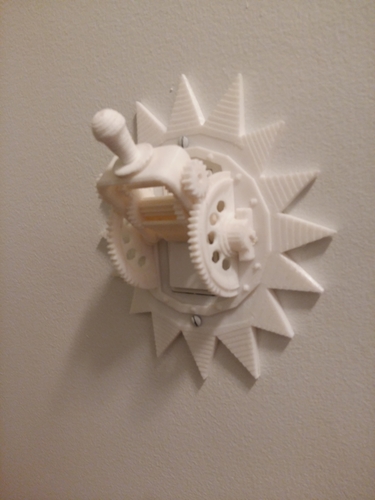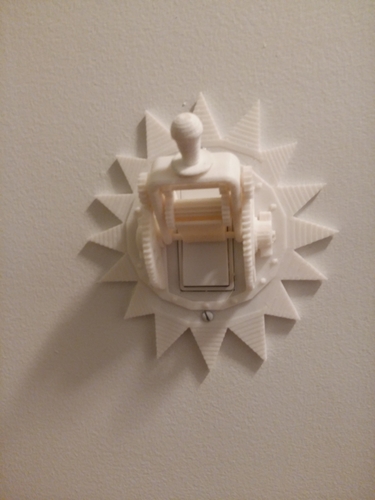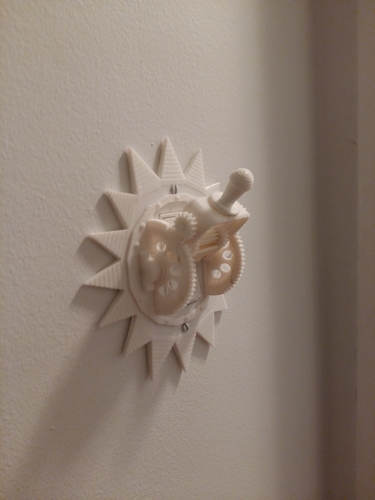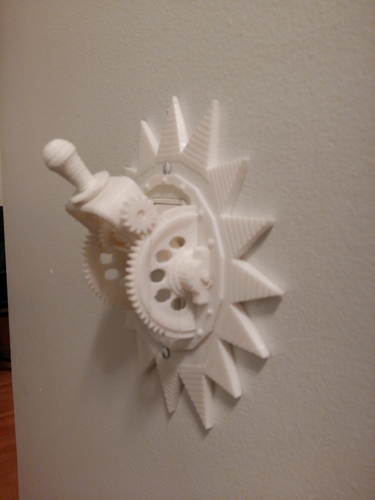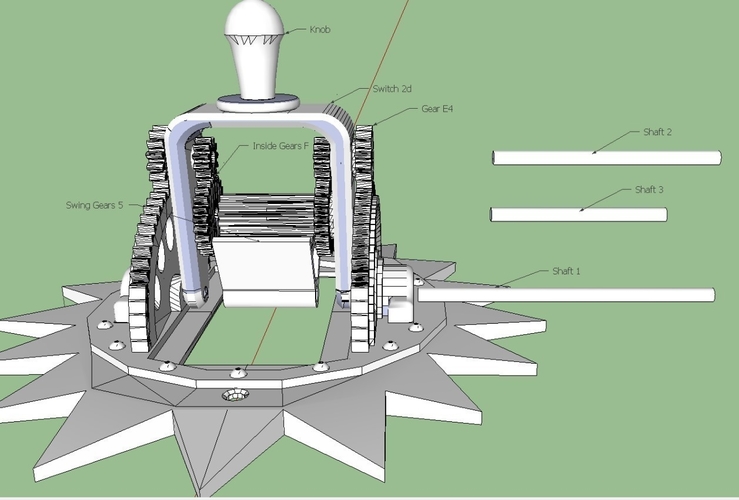 No Prints Yet

Be the first to upload a Print for this Design!
Fiat lux! Your mind will be filled with brilliant ideas as you illuminate your abode using this modern contraption, designed to transform the mundane act of turning the lights on and off into a mystical, almost religious experience. Man's greatest discovery since the mastery of fire was the harnessing of electricity.  Today we neglect this colossal achievement.  But it doesn't have to be this way. Behold the Steampunk Mechanical Light Switch. Celebrate the harnessing of electrons the way they would want it to be.
Disclaimer: some individuals may be compelled to non-stop usage; short breaks for sleeping and feeding are highly recommended.
Fits over a standard North American rocker light switch.  Available for sale on Cults 3D website as sales are no longer supported here.
You Tube https://youtu.be/pUUZwQRIiiA
Available for download at: https://cults3d.com/en/3d-mode... 
Inside Gears F.stl
113 KB
Light plate 6 needs support.stl
709 KB
STL combine wo plate.stl
554 KB