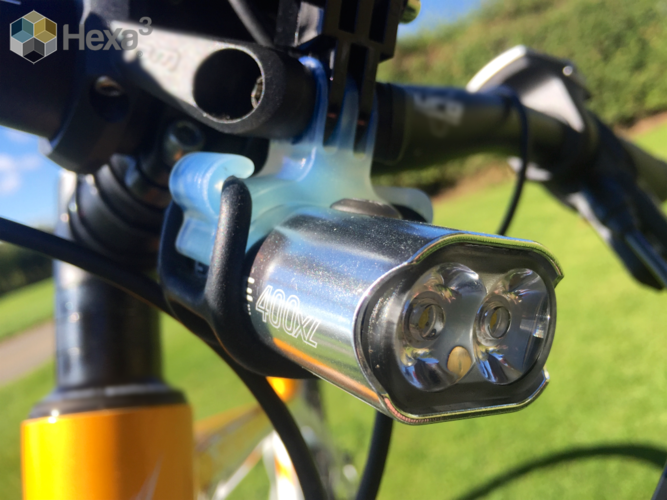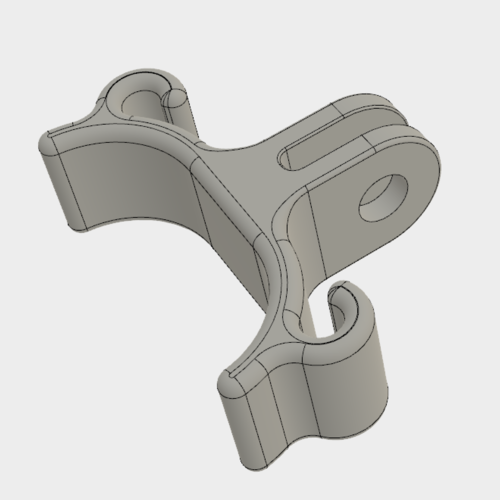 The mount that came with my bicycle light was great for straight handlebars, but most mountain bike handle bars are not straight. This left the light always at a strange angle. So I designed this little adapter to mount my light to a  Go Pro mount which then put my light front and centre of my bike. Compatible with Lezyne 450XL and 500XL micro drive light models. 
*Requires rubber mounting band to hold in place* 
If you need a small bespoke designed part like this, please don't hesitate to contact and visit us at www.hexa-cubed.co.uk we would be happy to help.
***Please note that the one pictured is modified especially to double up on the camera mounted above***
Go Pro Mount for Bike Light.stl
3.17 MB