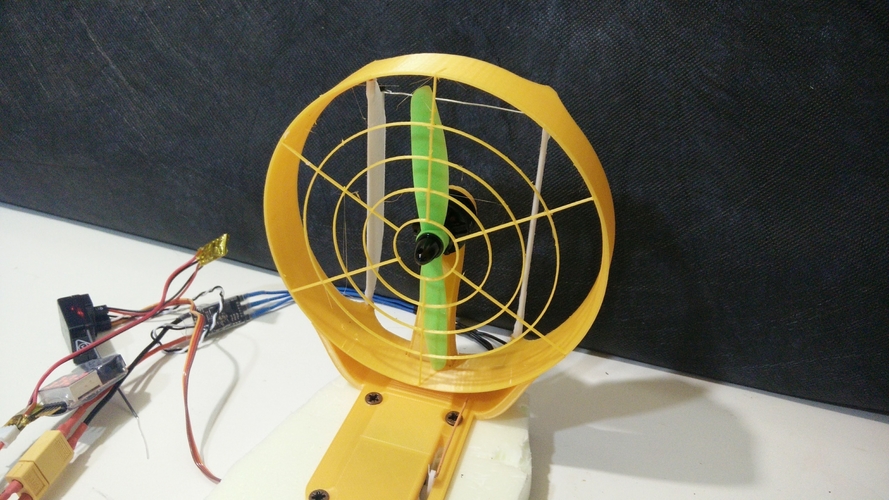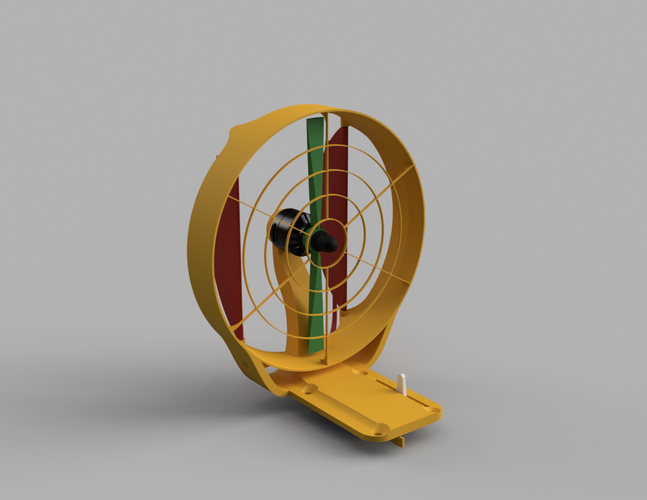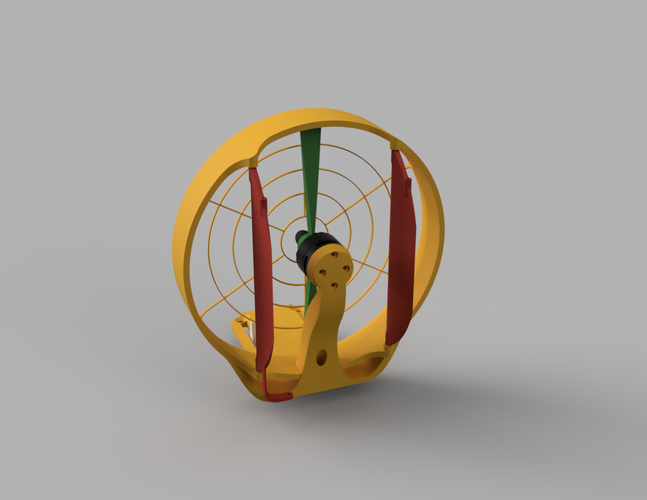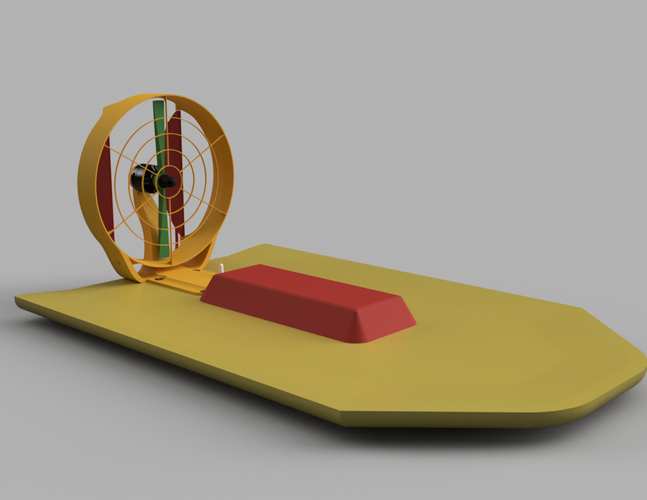 Update 29/12/17
Those were some looong few days... But it's done! You can now downlaod version 1.0 of my design. Build it, test it and let me know what you think!
Also, here's a link to the Instructables page, where you can find all the instructions and parts needed. Have fun!
Update 4/10/17
It works! I went to the lake and everything works perfectly! I just want to retouch a couple of things and in a few days all the files will be ready to download :) Also, I'm working on a bill of materials, so that you'll be able to build your own!
Update 26/9/17 
Successfully 3D printed the motor holder with duct and everything and it works like a charm. The control surfaces move properly and the structure can easily withstand the stress from the motor. As soon as I can I'll make the boat and test everything. If it works, you'll find the models on this page! 
Original post 
This is a design I'm working on that will be ready in at most a couple of weeks, so you should keep an eye on these page if you are interested ;)
It runs on a 3s battery, 30A ESC and small brushless motor (will put the specs when it's ready)
What do you think? Any suggestions, tips or questions? Let me know!