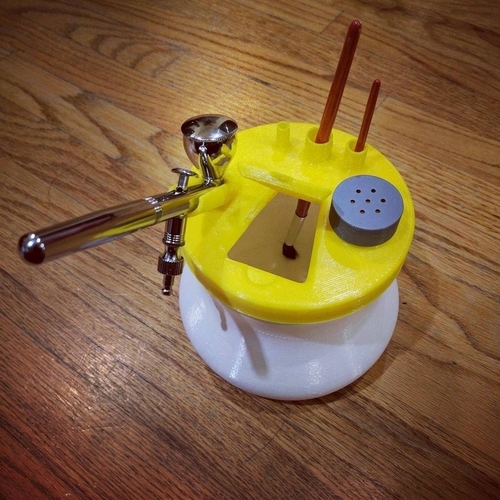 This accessory serves as a airbrush stand when it's not in-use. When adding water to the pot, it's very convenient to wash/flush out the remaining paint when you need to change to different paint color. This should fit any airbrush with diameter less than 13mm.
This design consists of a small removable channel which guides the pressurized mist from the airbrush when flushing straight to the filter. It also has a drafted flooring which allows the liquid to drain straight down to your pot.
Make sure to use support when printing the lid. When printing the pot, be careful with your extra restart distance/coasting since these settings cause leakage. If you still have leakage, you can spray the pot with flexible rubber sealant.
exhaust-chamber.stl
1.01 MB