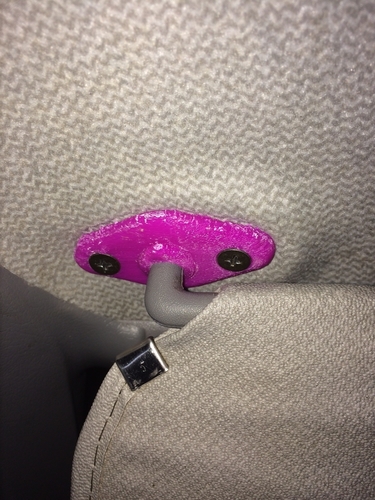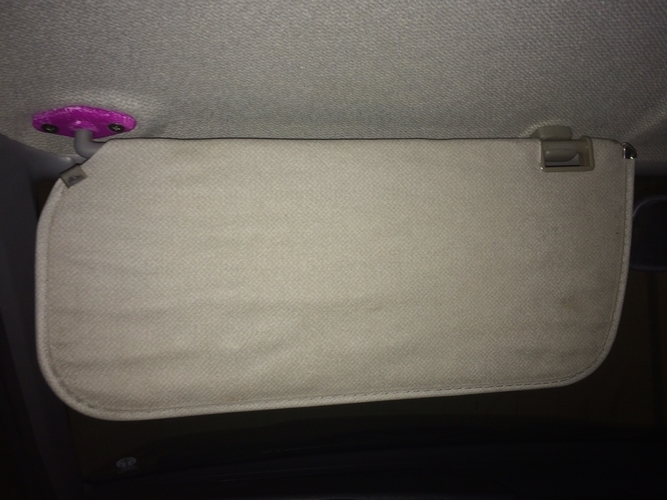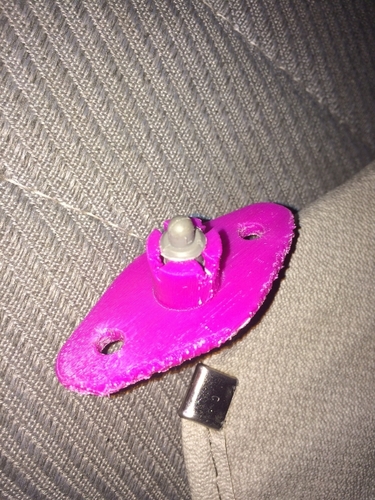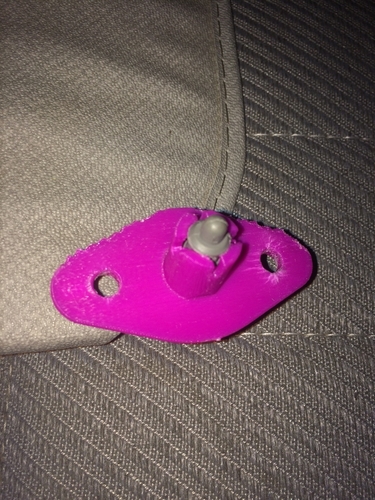 This is a visor holder for a 1993 Nissan Pickup truck. The design may be compatible with other vehicles. 
DO NOT USE PLA!!! Use a higher temperature material such as PETG, ABS, NYLON, PC or others. 
NOTE: The tolerance is very tight (intentional). To install the visor holder, apply force and a back and forth twisting motion. If you still can't get it on I recommend sanding it. 
Enjoying the Design? Consider Tipping: https://paypal.me/anthonylong1...
Vissor Holder - 1993 Nissan.STL
201 KB