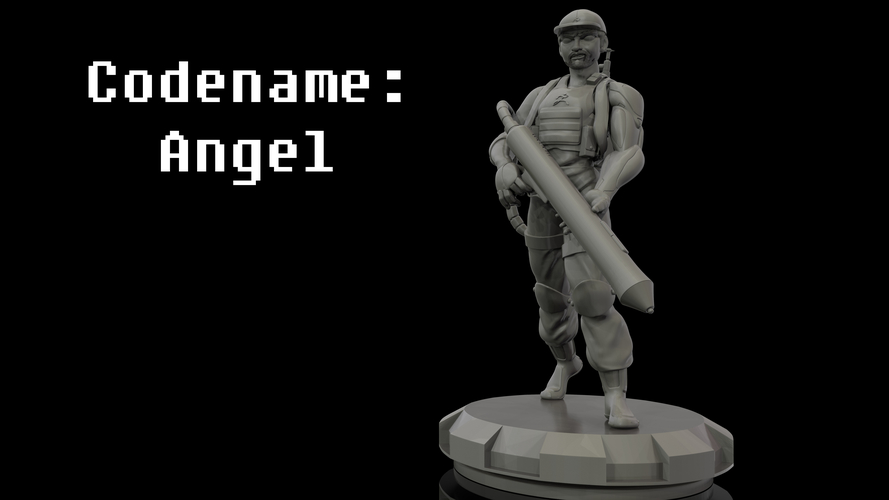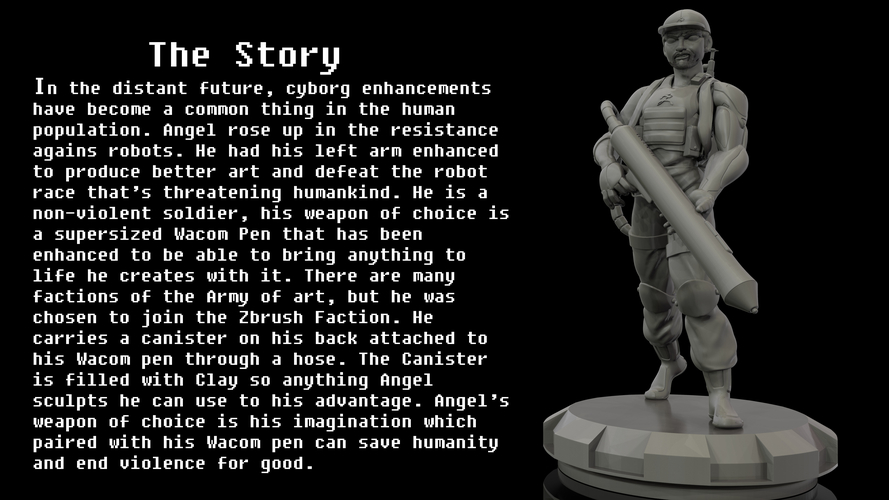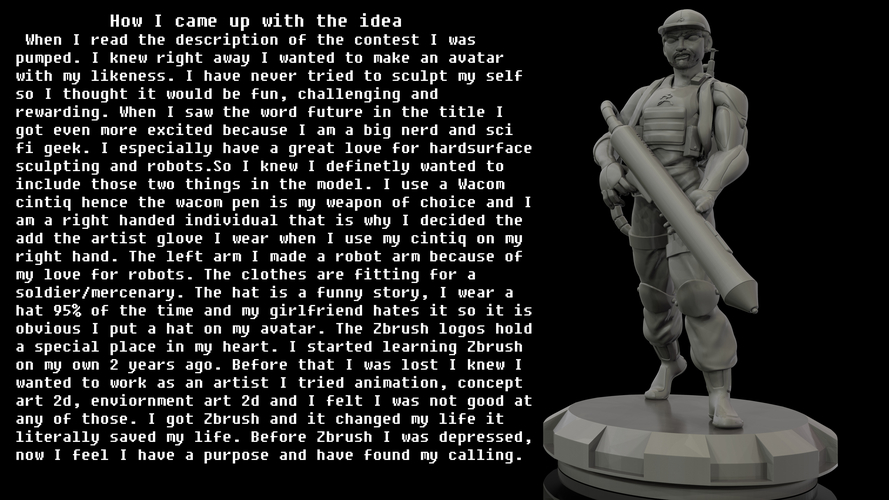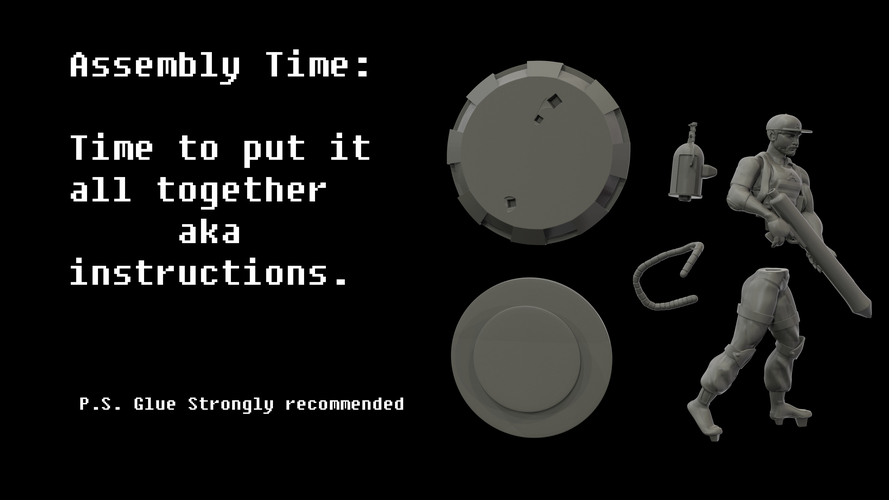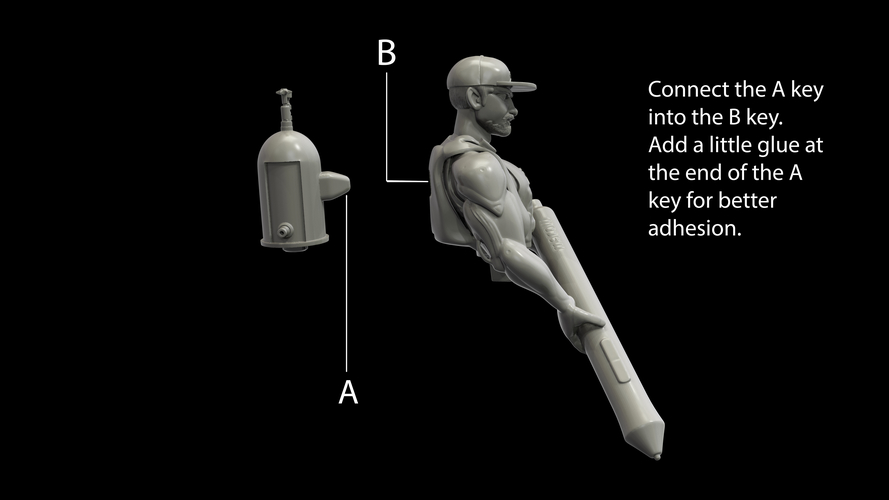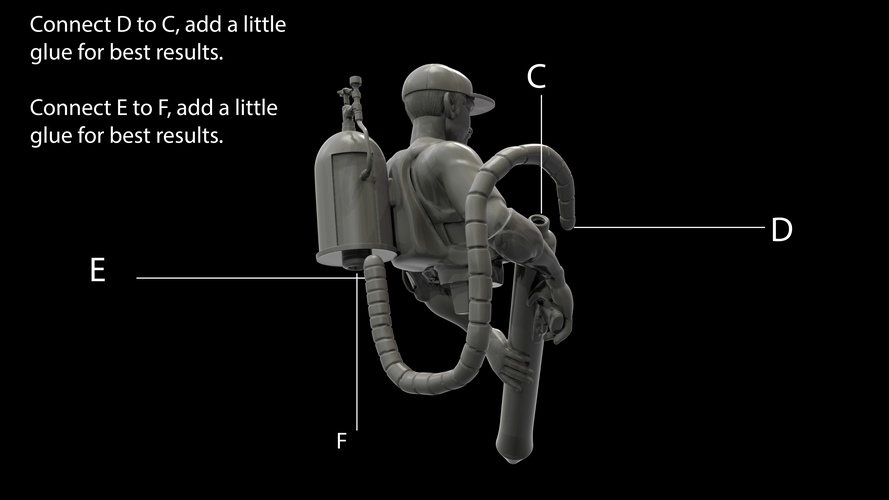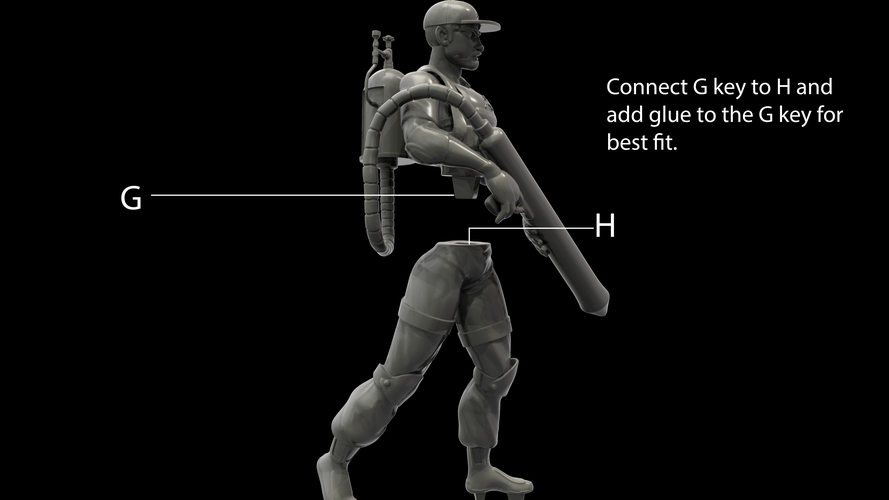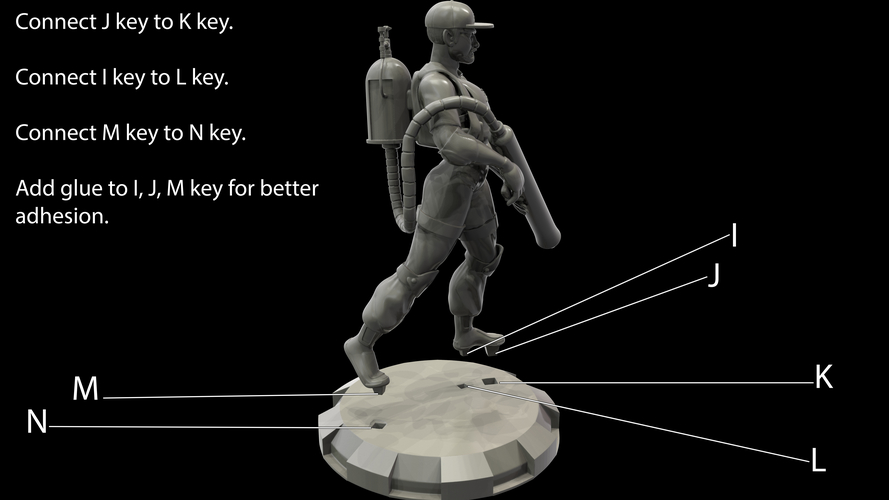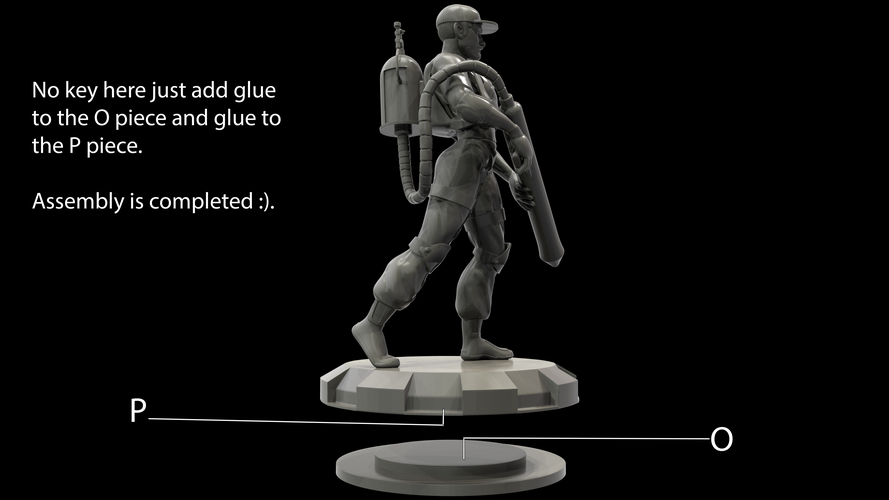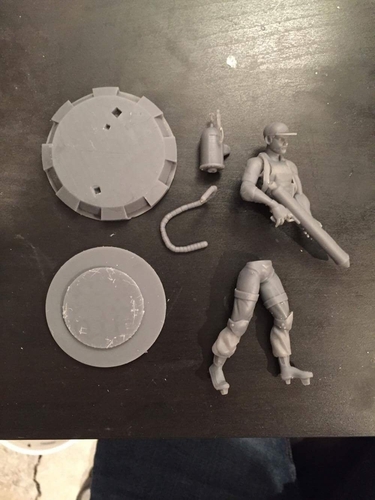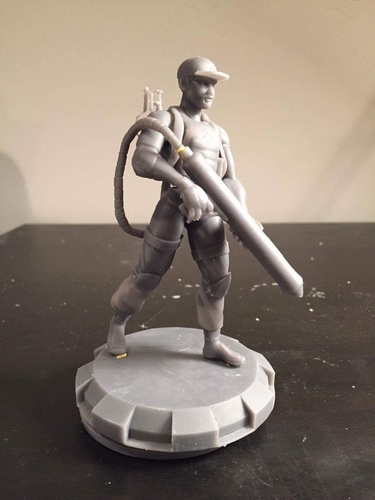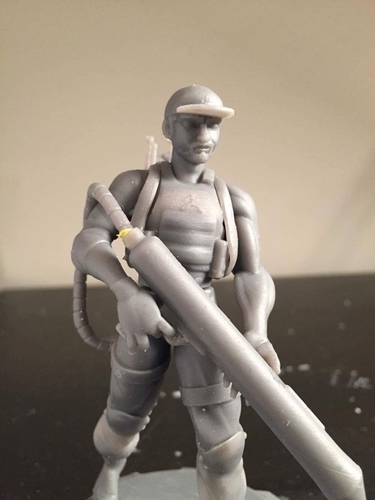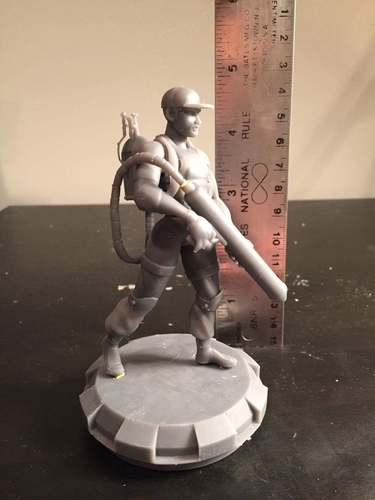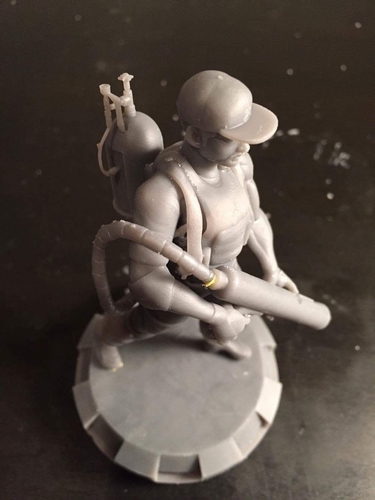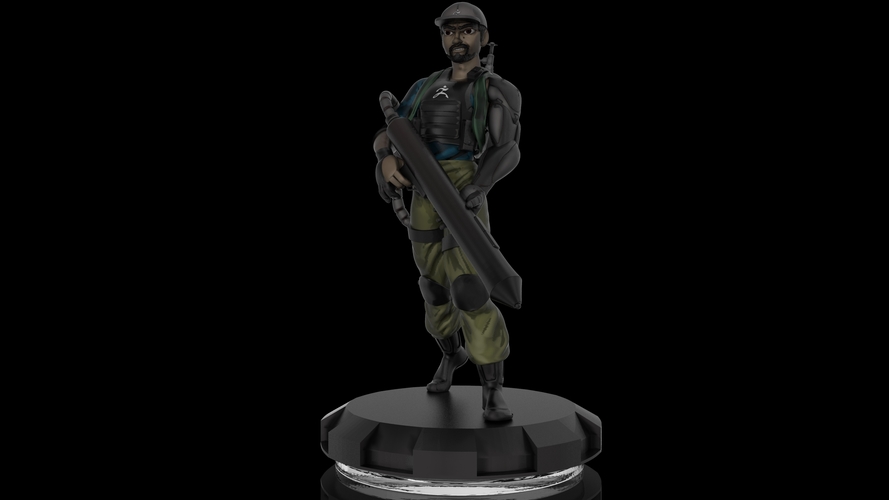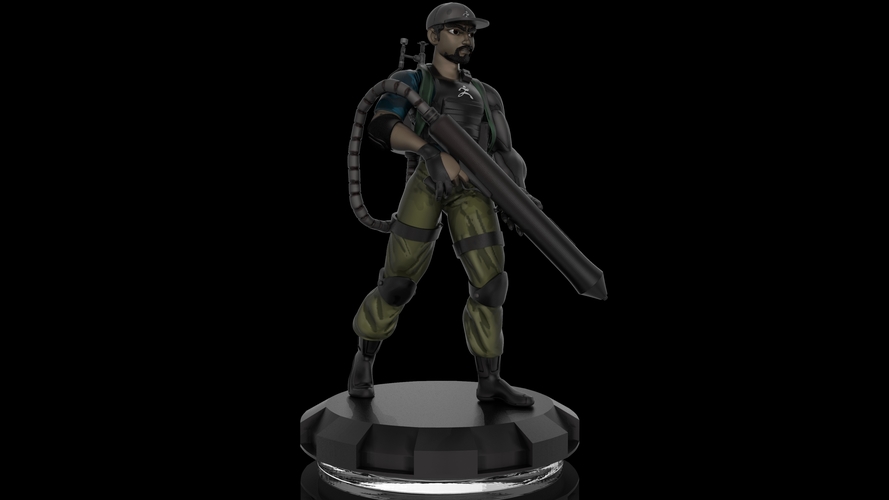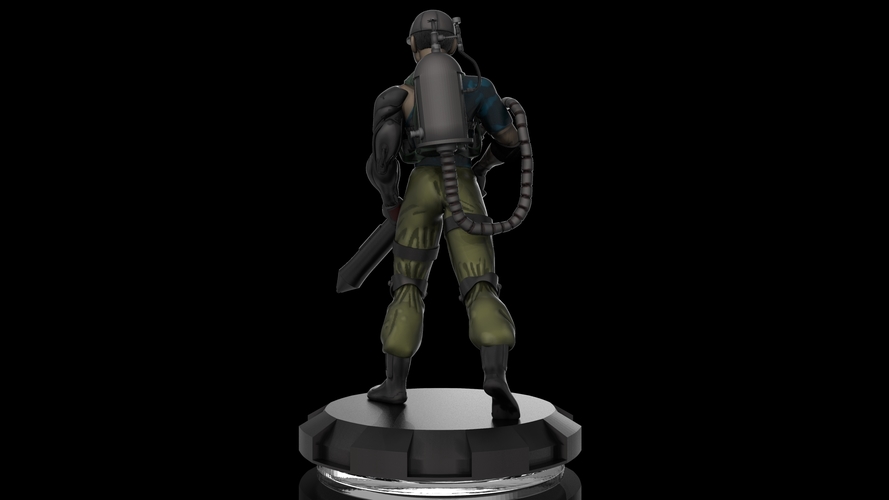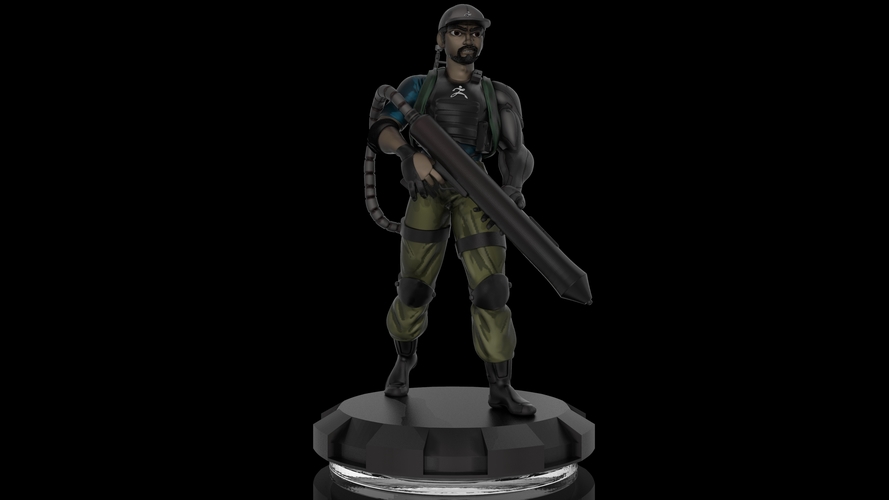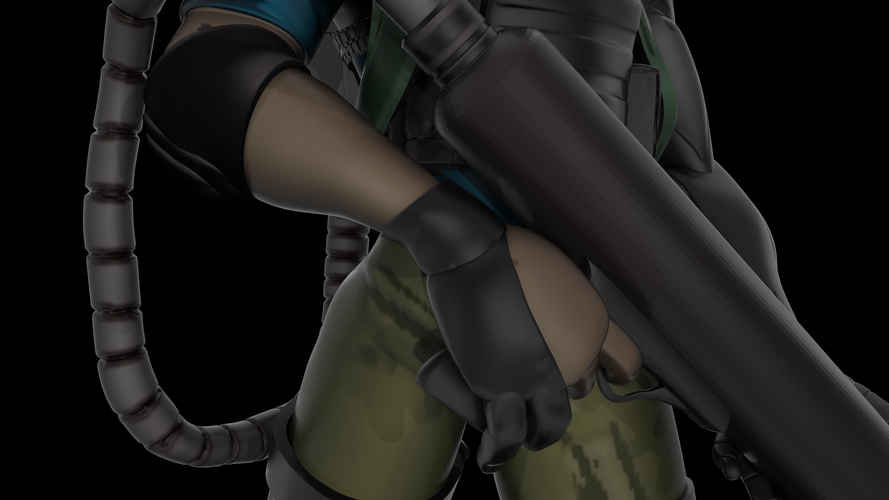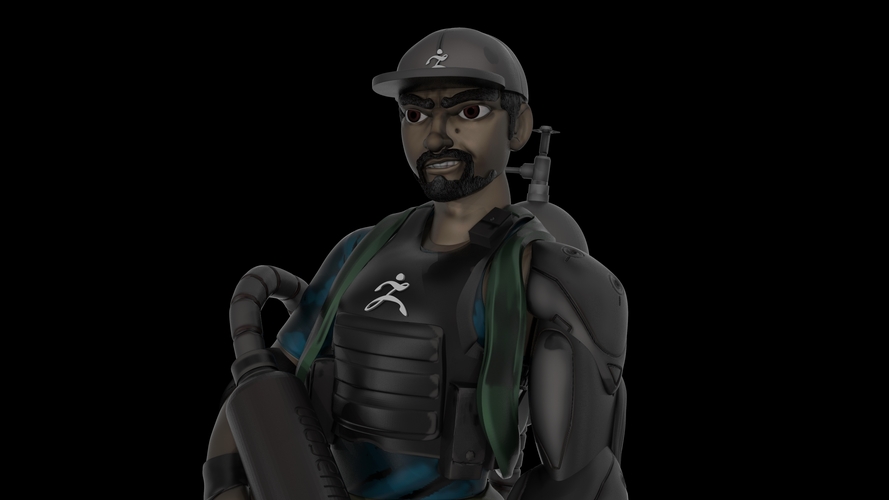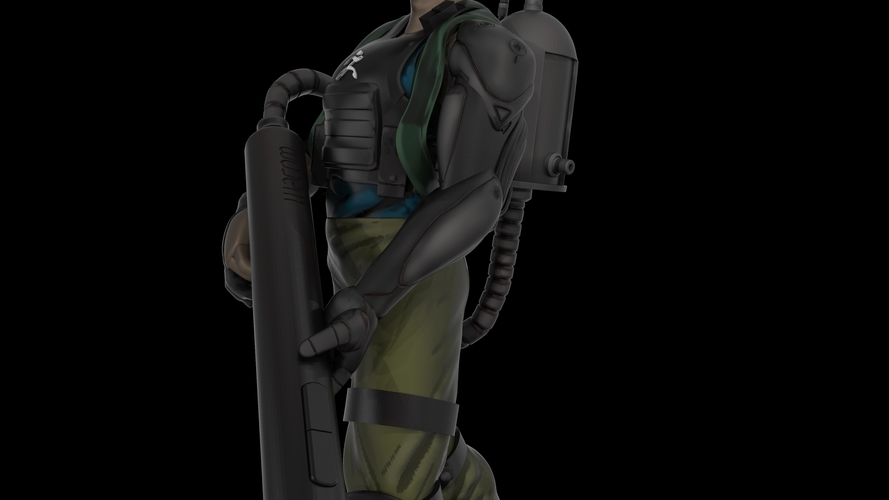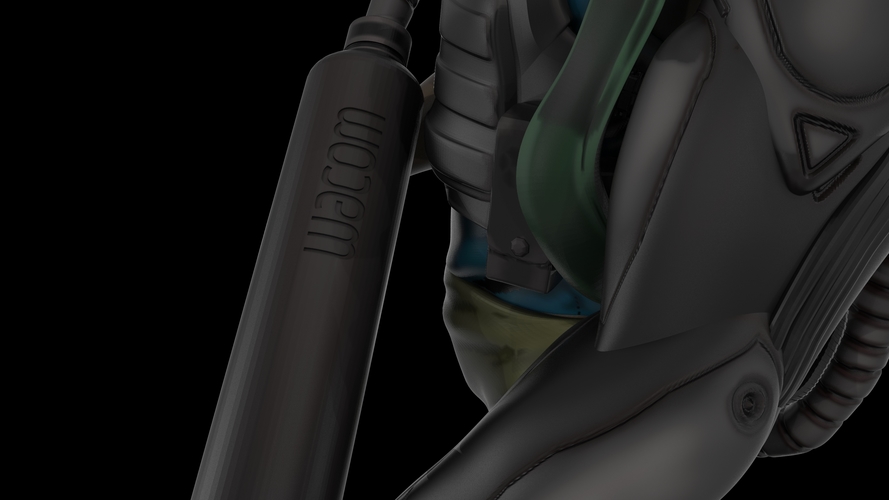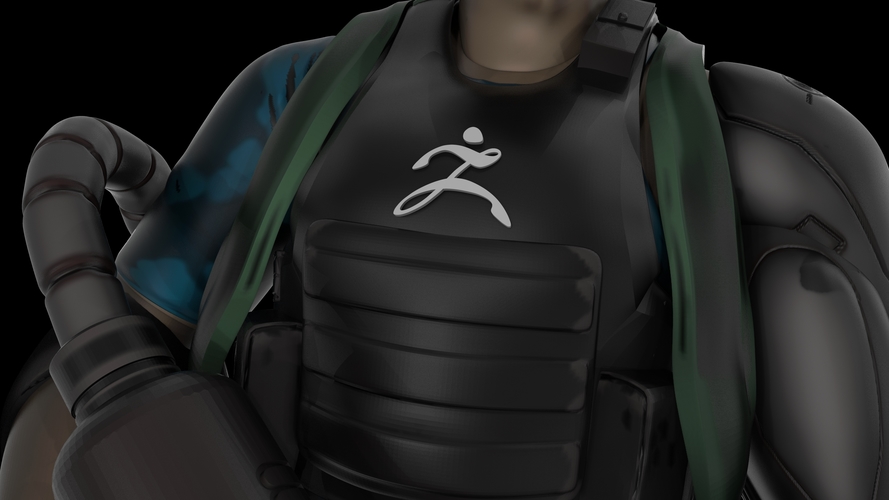 The Story of the Avatar:
In the distant future, cyborg enhancements have become a common thing in the human population.  Angel rose up in the resistance against the robots. He had his left arm enhanced to produce better art and defeat the robot race that's threatening humankind. He is a non-violent soldier, his weapon of choice is a supersized Wacom Pen that has been enhanced to be able to bring anything to life he creates with it.  There are many factions of the Army of Art, but he was chosen to join the Zbrush Faction. He carries a canister on his back attached to his Wacom Pen through a hose. The canister is filled with clay so anything Angel sculpts he can use to his advantage. Angel's weapon of choice is his imagination which paired with his Wacom Pen can save humanity and end violence for good.
How I came up with the idea:
When I read the description of the contest I was pumped. I knew right away I was wanted to make an avatar with my likeness. I have never tried to sculpt myself so I gave it a shot.
This avatar represents me in every single way:
The clothes are Soldier/Mercenary clothes which I find military clothes/gear very cool.
The hat has a funny story because my girlfriend hates that I wear a hat 95% of the time so I had to include it.
I am a big sci-Fi geek/nerd and I love robots so I gave myself a cyborg arm.
The Artist glove on the right hand I use daily when I sculpt on my Wacom Cintiq tablet.
The Wacom Pen is my weapon of choice because I am a non-violent person in life.
The Zbrush Logos are very dear to me because Zbrush literally changed my life for the better so I had to pay homage to it.
The look: I love Overwatch,  Fortnite, Pixar so I tried to sculpt it stylized to make it appealing and tried to give it a Boderlands paintjob. The base I  took inspiration from Disney infinity Figures because I love and collect those little figures.
I have progress pictures on my IG which is angel3dr if you would like to check them out.
This model was printed on my friends Form2 at 50microns 
Thank you