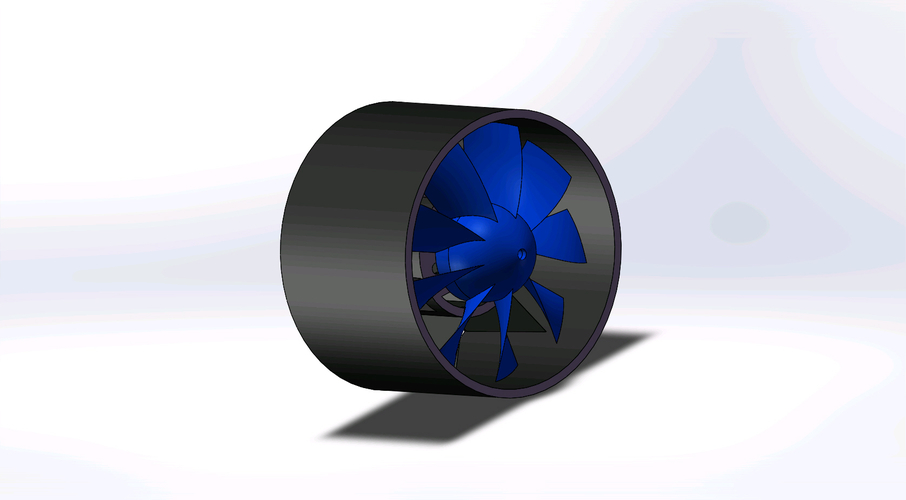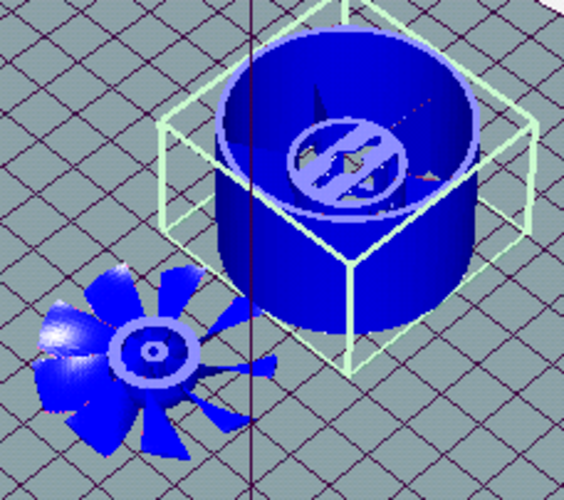 This 50mm EDF is designed for small DC motor. I didn't expect that kind of motor be powerful enough for fly models but to drive slower models such as cars, boats. 
Spec:
50mm EDF, 45mm diameter 9 blades fan.
suitable for 130/180 DC motor or similar motor with 20mm diamter. motor shaft 2mm.  (suggest the motor to be longer than 20mm, otherwise it can be difficult for dismantle)
Assembly hints,
Given the motor sizes varies by different brand and manufactures, I use hair dryer to heat and soften the model when inserting the motor.
Wear safety gears when play the model. High speed blade cuts.
RackMultipart20170813-15133-m2zmim.zip/EDF outer.STL
80.2 KB
RackMultipart20170813-15133-m2zmim.zip/EDF blade.STL
713 KB