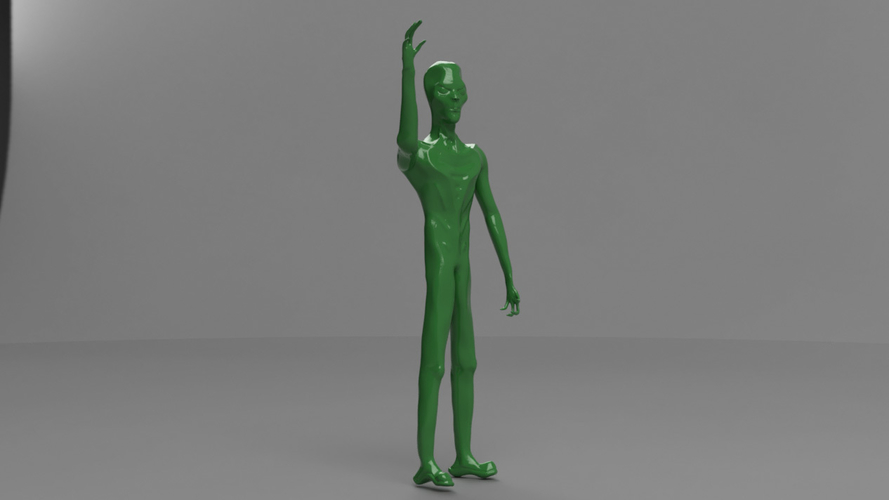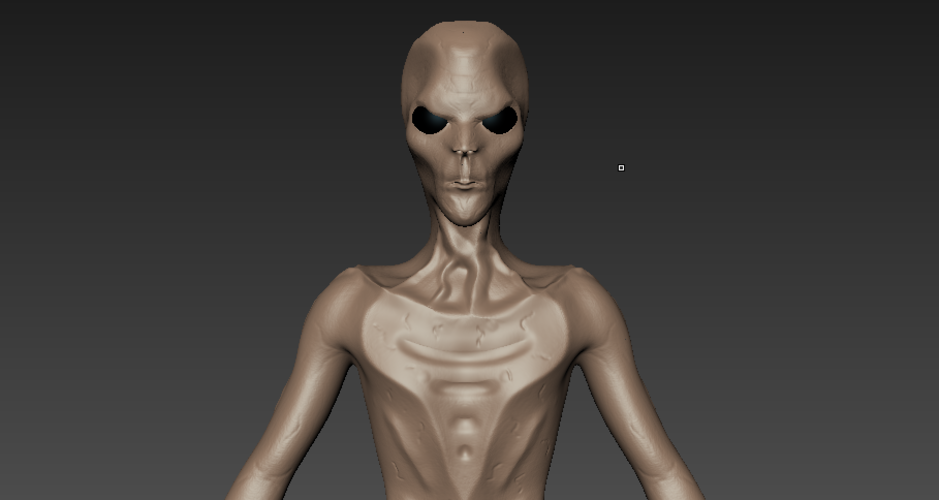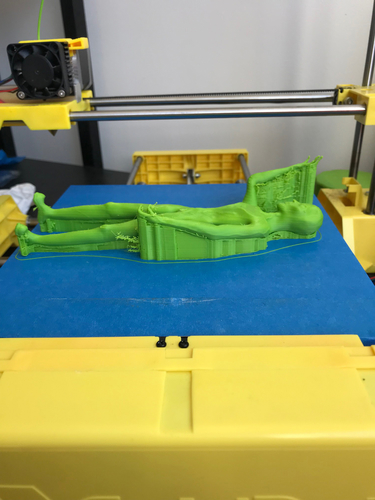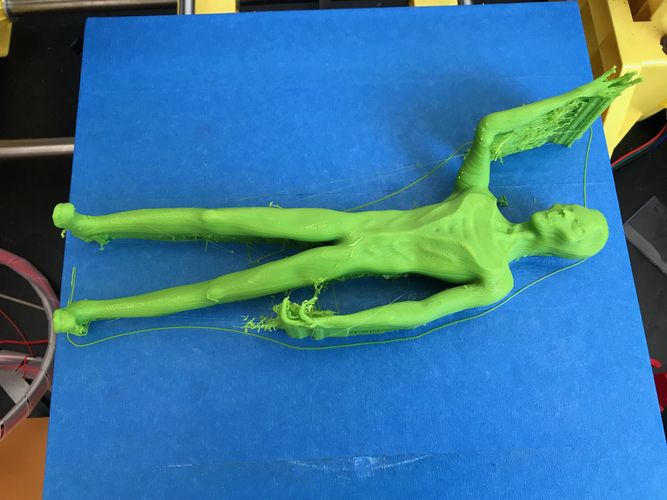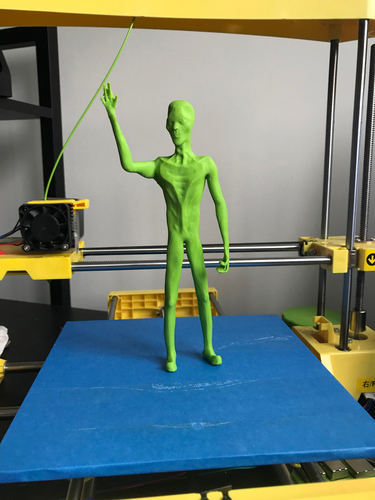 This is my entry into the Avatar Design Contest. I am entirely new to 3D sculpting, I have been working at this for a week and started over many times already. I've learnt so much in such a short time, mostly watching YouTube videos of speed sculpting. I welcome any critique/advice or suggestions. 
Unfortunately I got a bit sub divide happy and I think I subdivided too early any my .obj file is over 200mb! I can provide a dropbox link to the though file if required. 
So back to the model... I love playing anything related to space exploration (Kerbal Space Program and No Mans Sky have been some of my favorite so far). With this in mind an extra terrestrial was an obvious choice for my avatar and being a fictional character it should be slightly more achievable with my (current) limited skillset.
I am really happy with how this turned out. I am now hooked on sculpting and I am going to start a more ambitious project in the coming weeks as soon as I figure out what that will be.  Thank you to Pinshape and their sponsors for this awesome contest which motivated me to jump into 3D sculpting.
*The STL attached is the version that I printed (I scaled it down to 90% before printing to fit my printer bed). It prints perfectly with a few supports.
Alien Avatar 25 Percent Settled.stl
50.5 MB