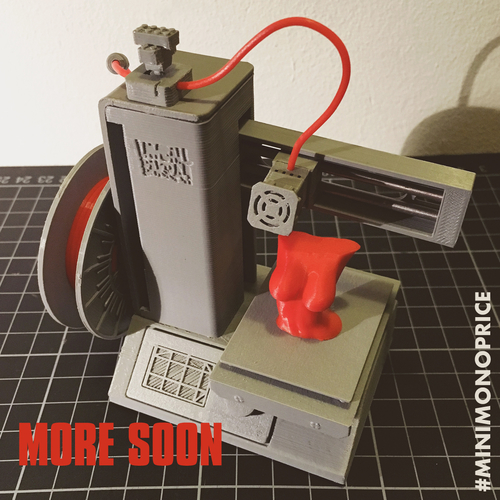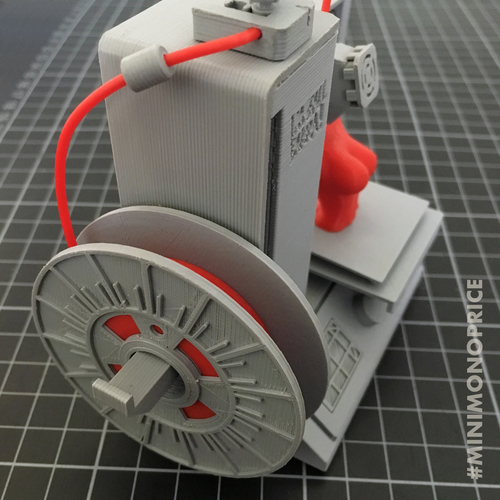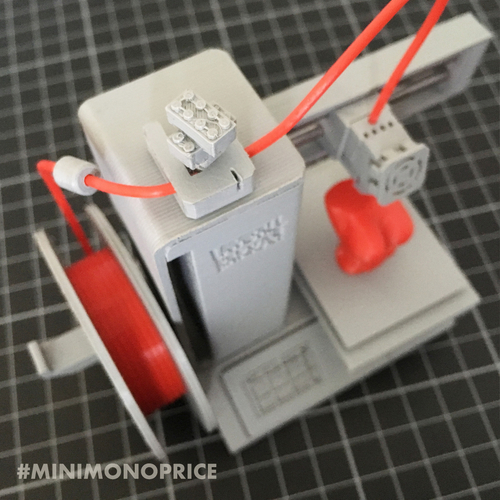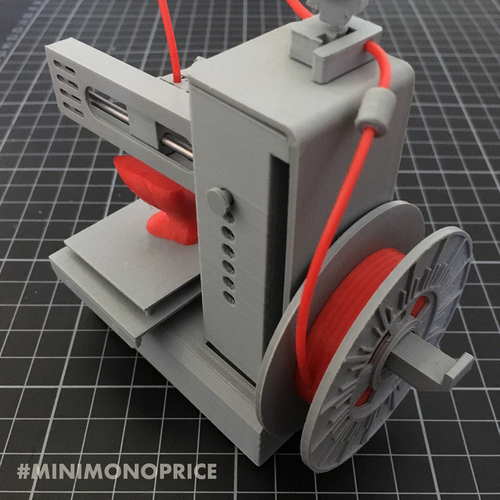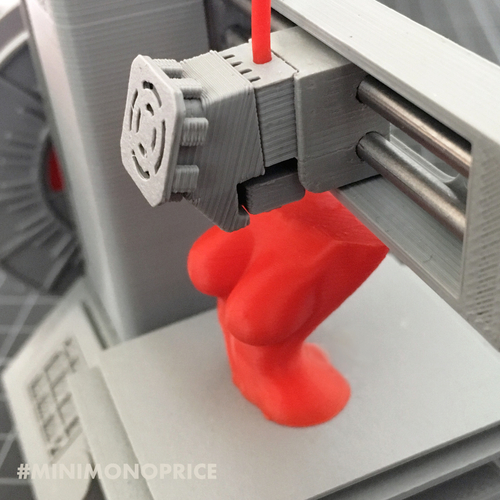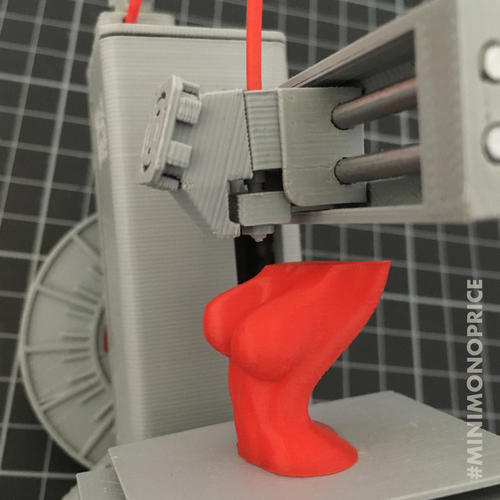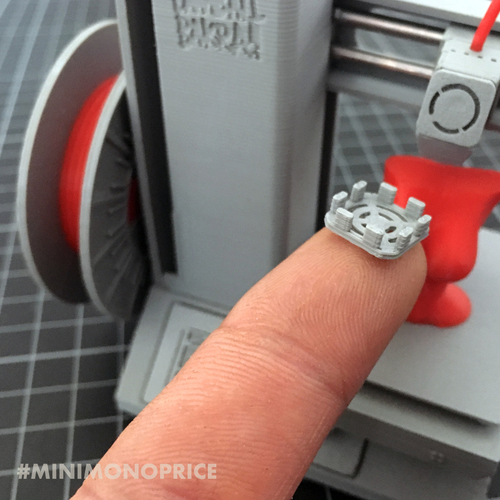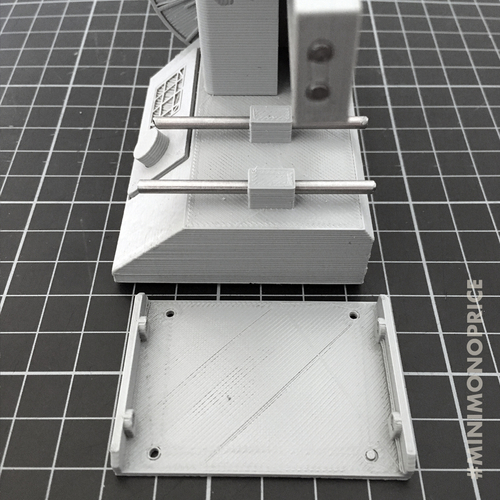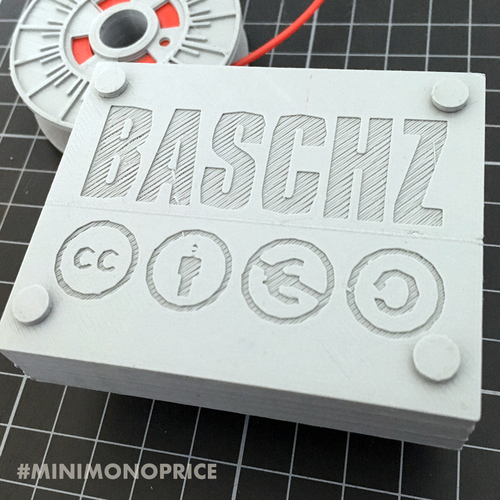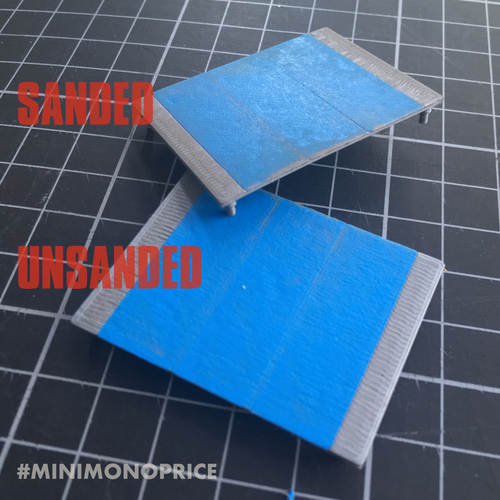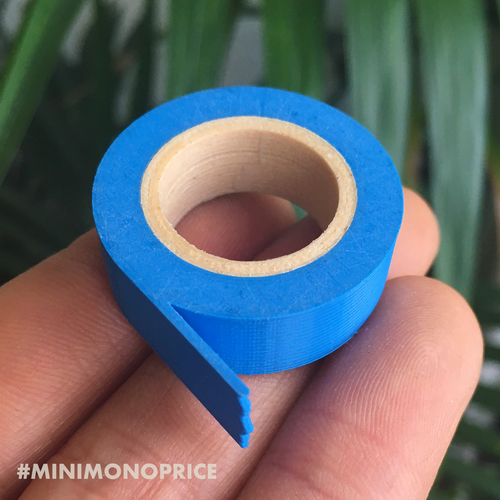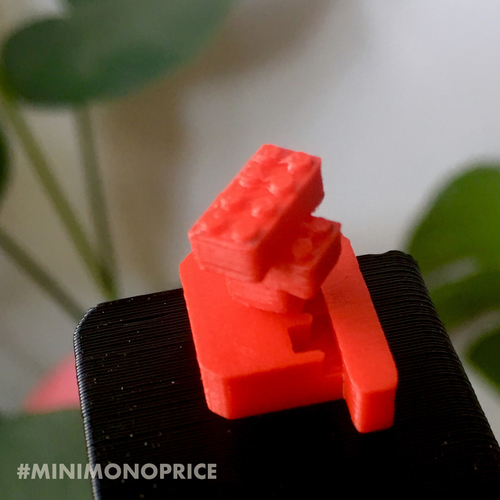 No Prints Yet

Be the first to upload a Print for this Design!
Summary MINIMONOPRICE https://youtu.be/dVm8qnXM0Tw To teach myself modeling and 3D printing I've started working on a 1/3 ischz scale Monoprice Select Mini, my first printer that I just recently bought and am loving the hell out of! I started making this miniature to eventually use in a little stop motion video I wanted to create to help sell my first 3D modeled and printed product, but to my surprise and joy they sold out even before I actually made all of them, so no need for speed on the stop motion tip all of a sudden :) I wanted to finish the model nonetheless, so I can still learn from it (which I did. a lot), maybe make that video for a second series and also give back to this community, as I've already had just as much joy of Thingiverse as of the printer itself. Please feel free to print your own Minnie Monoprice and play with her, but do NOT use her for commercial purposes. She's not like that! If you made one please share, I would love to see it! Also, if you've modded it, as you might have done with your real MPSM, please show me. It would be great to see different personalized Minis, as that is another thing I love about 3D printing; not one machine seems to be the same. So far my mods also included in the scale model are:
robin7331's MPSM Extruder Baseplate v1 (http://www.thingiverse.com/thing:2029972) robin7331's MPSM Extruder Arm v1 (http://www.thingiverse.com/thing:2030554) Makify1's MP Select Mini Slip-On Fan Guard (http://www.thingiverse.com/thing:2043464) CreativeTools's Universal Filament Filter and Lubricator (http://www.thingiverse.com/thing:492067) a custom knob and LEGO spinner (http://www.thingiverse.com/thing:2147594) that I designed myself. They are my first ever mod and the first ever thingie I shared in the verse part of Sloop45's Lea Top Bust (http://www.thingiverse.com/thing:642870) as the printed part in the stop motion video loop
Since I'm new to this and I just got my MPSM, I will very probably add more mods and upgrades to my real life machine. As I do, I intend to also mod and upgrade this miniature version. While I go along and finish working on this model I'll also post pictures and videos of the process and progress on mostly my Instagram (@baschz) and some on my Twitter (@baschz as well) account, using the hashtag #minimonoprice. If you're interested :) I'd love to hear what you think of it so far! STILL TO DO, FIX AND IDEAS
Improve the main tower slots Add a (version with a) real size microSD slot in the printer's base (for the video) Double check and tweak all tolerances -Print and test everything in colour
UPDATES SO FAR 3/27/2017 Added a layer of blue painter's tape to the heated bed! (See pictures). Tell your printer to pause at height 0.13125mm and switch from blue to silver or which colours you want your bed and tape to be. Since I print on tape myself it even copied the structure. Pretty happy about this little proof of concept P.S. print without a brim or even a skirt, since the second layer (and on) will cover those lines partly. Or do like I did (when I realized what was happening just in time :)); swiftly peel the skirt off the print bed during the colour switch 3/27/2017 Improved and uploaded the LEGO Spinner. It has some very crisp build-in easily snapable supports now 3/28/2017 Since I've added tape to the heated bed, I might just as well add a whole roll, for when I need more :) The roll in the pictures is printed on 0.13 in Colorfabb Sky Blue PLA and Colorfabb Woodfill and has almost the exact colours Print Settings Printer: Monoprice Select Mini Rafts: No Supports: No Resolution: 0.13125 and 0.175 Infill: Changes per item. 20-30% on most parts, 100% on the tiny ones Notes: All the grey concept parts are printed in Innofil3D Grey PLA on 210 degrees Celcius on a 55 degrees heated bed in 0.175 layer height. The colourful version mostly consists out of Colorfabb PLA and was printed with a 0.13125 resolution on 200/50. There's no need for rafts and hardly any support material. Only the main tower really needs it and I've used (Cura) support on the display to double as the display's menu, which came out pretty nice I think. All parts are already laid down on their best side, to get the best printing results and the nicest finish on the side you'd want it most. Post-Printing I've sanded a few burrs here and there, but mostly it should all just snap together. This might be different if you use other materials or settings. Obviously I've made everything so that I'll get the best results with my setup. To put everything together you will also need two 50mm metal or plastic rods of a diameter of 3mm for the bed and two pieces of 60mm for the x-axis. How I Designed This I've designed (almost) everything in Tinkercad, as I haven't had the time to really dive into other programs, but I'm well amazed so far by how much I can already do with 'just' Tinkercad! The Lamball Bakra logo on the tower and the name and logos on the bottom were made in Illustrator, exported as .svg's and brought into Tinkercad.
MINI_MONOPRICE_-_exploded_view_[use_as_guide_not_to_print.stl
4.21 MB
SPARVARS_Factory___MONOPRICE_MINI_-_filament_filter_[by_CreativeTools.stl
150 KB
SPARVARS_Factory___MONOPRICE_MINI_-_filament_holder.stl
18.2 KB
SPARVARS_Factory___MONOPRICE_MINI_-_hot_end_fan_guard_by_Makify1.stl
57.6 KB
SPARVARS_Factory___MONOPRICE_MINI_-_hot_end_heat_sink.stl
70.3 KB
MINI_MONOPRICE_-_extruder_[mod_by_robin7331.stl
68 KB
MINI_MONOPRICE_-_LEGO_spinner_[by_Baschz_with_support.stl
167 KB
MINI_MONOPRICE_-_blue_painters_tape_roll_inside.stl
36.4 KB
MINI_MONOPRICE_-_blue_painters_tape_roll.stl
25.1 KB
SPARVARS_Factory___MONOPRICE_MINI_-_Leas_top_bust_[by_Sloop45.stl
3.96 MB
SPARVARS_Factory___MONOPRICE_MINI_-_pins.stl
49.7 KB
SPARVARS_Factory___MONOPRICE_MINI_-_filament.stl
813 KB
SPARVARS_Factory___MONOPRICE_MINI_-_filament_spool_mid.stl
50.1 KB
SPARVARS_Factory___MONOPRICE_MINI_-_filament_spool_side_[x2.stl
192 KB
SPARVARS_Factory___MONOPRICE_MINI_-_hot_end_fan.stl
410 KB
SPARVARS_Factory___MONOPRICE_MINI_-_hot_end_heater_block_and_nozzle.stl
34.8 KB
SPARVARS_Factory___MONOPRICE_MINI_-_hot_end_mount.stl
56.7 KB
SPARVARS_Factory___MONOPRICE_MINI_-_arm.stl
145 KB
MINI_MONOPRICE_-_heated_bed_[with_tape._pause_at_0.13125_for_filament_colour_swap.stl
876 KB
MINI_MONOPRICE_-_heated_bed_[without_tape.stl
742 KB
SPARVARS_Factory___MONOPRICE_MINI_-_bed.stl
502 KB
SPARVARS_Factory___MONOPRICE_MINI_-_tower_side.stl
182 KB
SPARVARS_Factory___MONOPRICE_MINI_-_tower_main.stl
485 KB
SPARVARS_Factory___MONOPRICE_MINI_-_knob.stl
24.9 KB
SPARVARS_Factory___MONOPRICE_MINI_-_LCD_display.stl
102 KB
SPARVARS_Factory___MONOPRICE_MINI_-_feet.stl
99.3 KB
SPARVARS_Factory___MONOPRICE_MINI_-_base.stl
207 KB