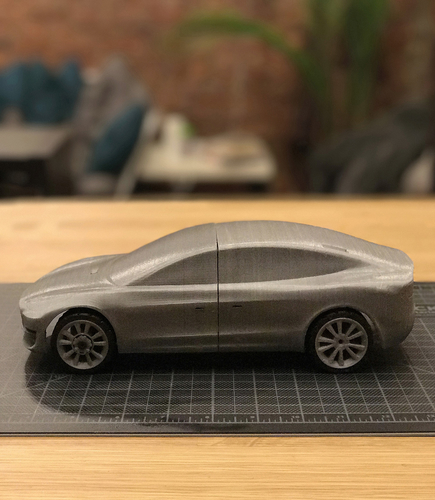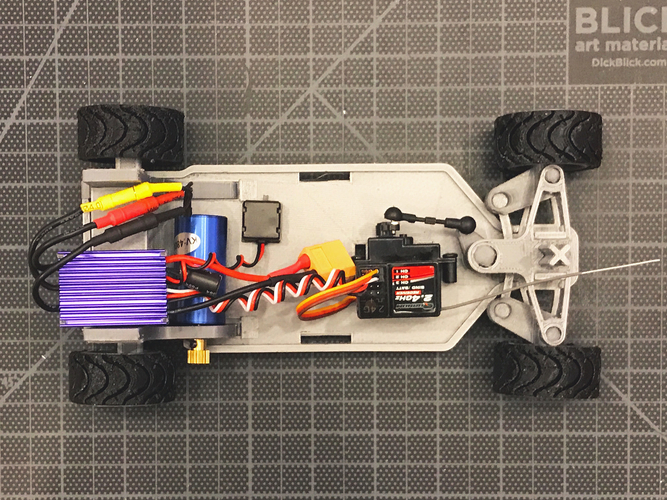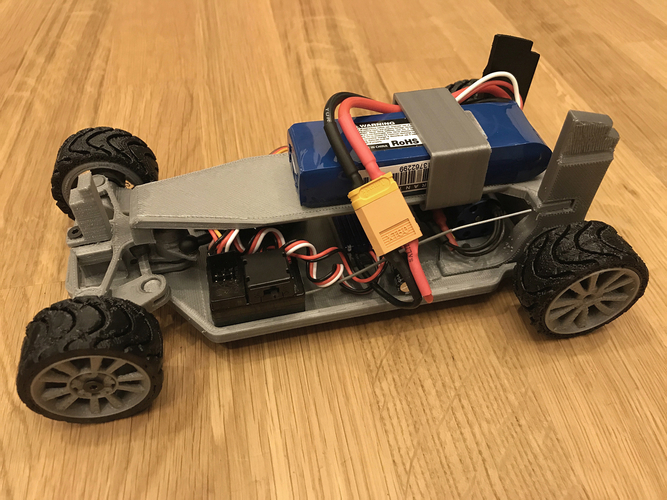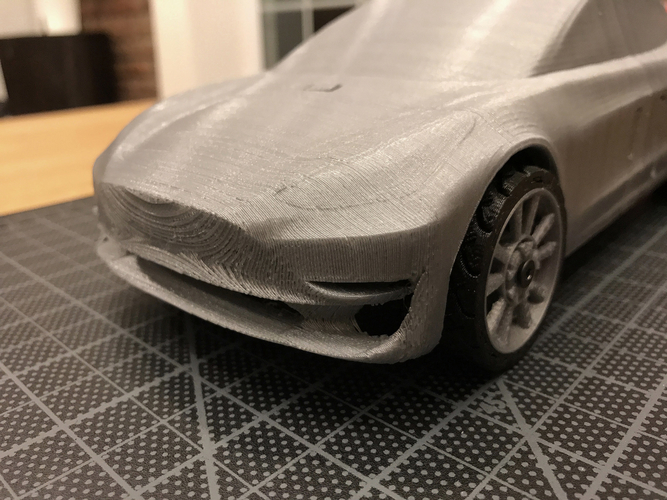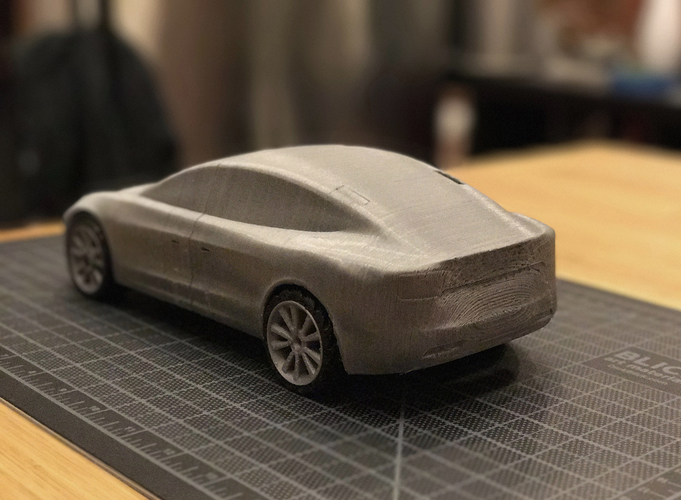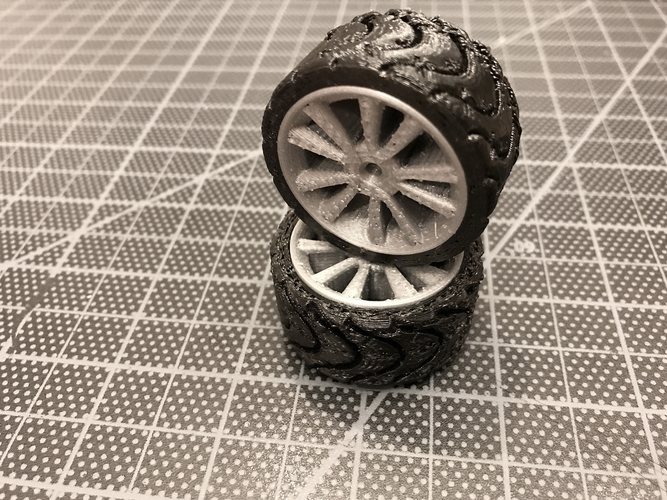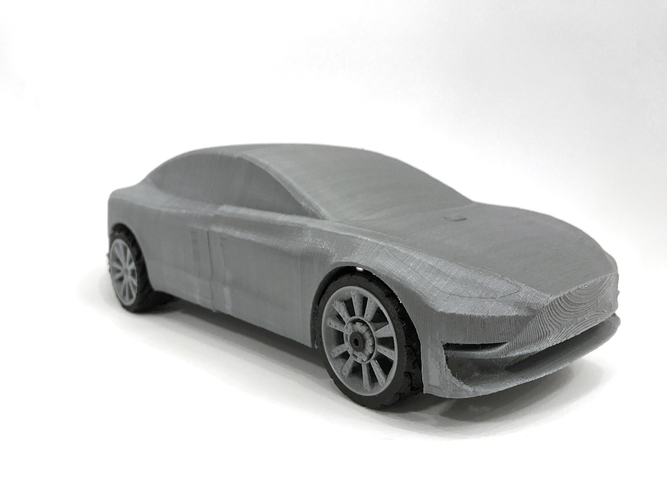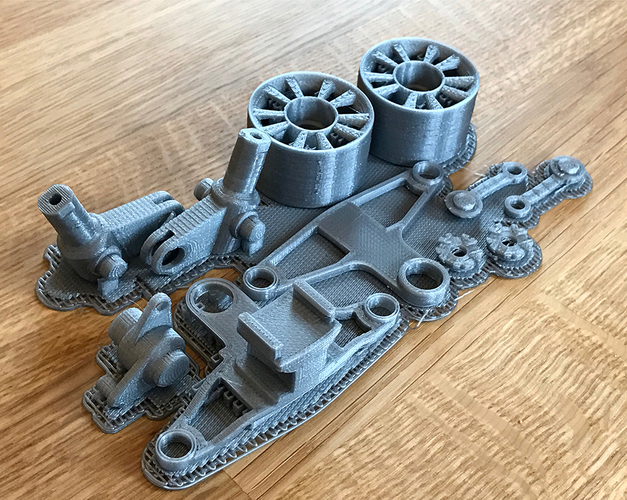 Roughly based on Daniel Noree's amazing OpenRC F1 platform, this is a 1:18 scale Tesla Model 3 RC car.
Some parts are still a work in progress (right rear axel holder/motor mount may need tweaking, battery clip could be adjusted for individual battery packs, clips to snap the body together might need to be scaled, etc). Print at your own risk.
The same bearing set can be used from the OpenRC F1 car (found here http://www.fasteddybearings.co...),  as well as the same M3 screws (no need for nuts). My electronics were taken from another 1:18 scale car I had laying around. But I imagine it should fit any standard 1:18 brushless motor/ESC, micro servo, rx and 2S LiPo.
Parts generally printed in PLA at .2mm layer height, varying infill, and plenty of support material. Tires can be printed from TPU.
Enjoy!
Spur Gear_Narrow.stl
278 KB
Front Rim_Reinforced.stl
2.33 MB
Front Body Mount.stl
235 KB
Body Mount Front.stl
235 KB
Chassis Upper Brace.stl
522 KB
Rear Axel Holder L.stl
619 KB
Rear Axel Holder R.stl
935 KB
Rear Rim_Reinforced.stl
3.09 MB
Steering Linkage L.stl
228 KB
Steering Linkage R.stl
237 KB