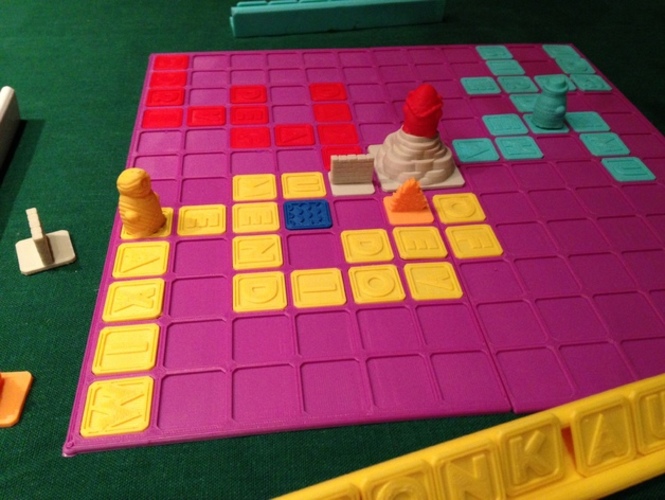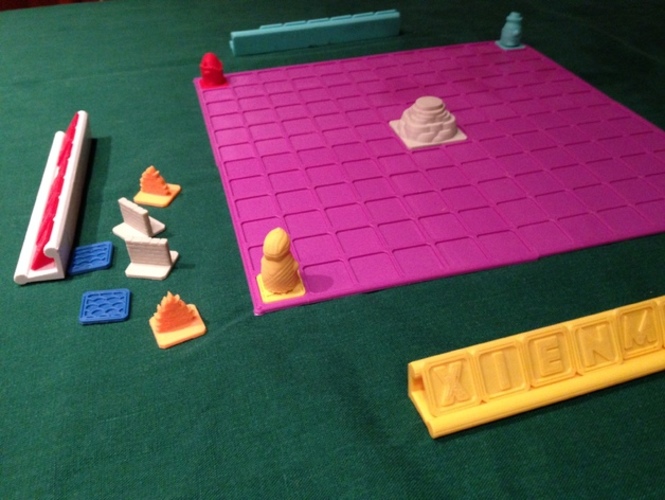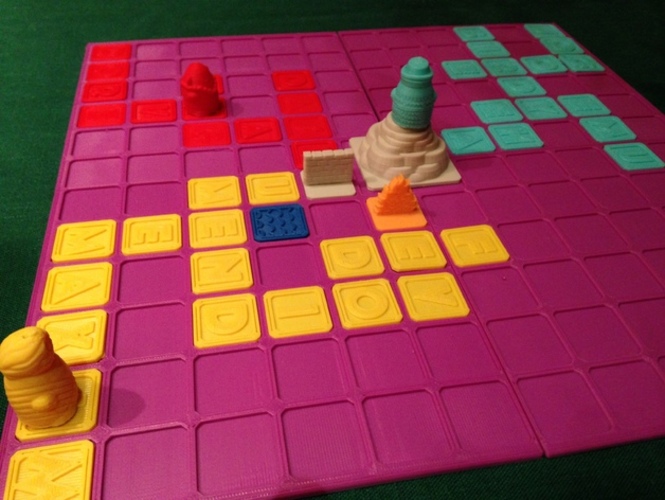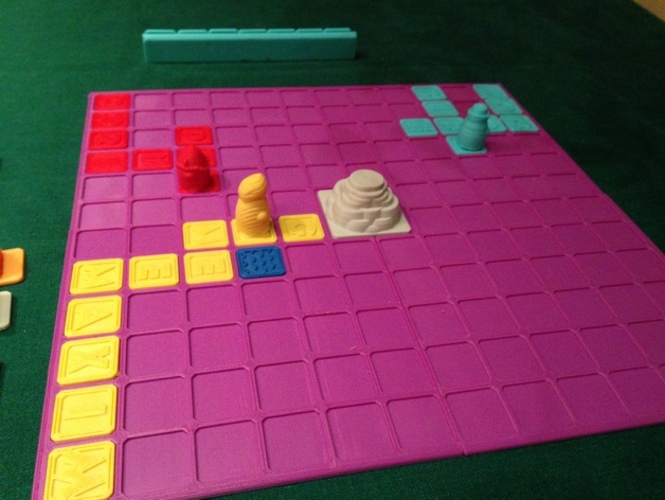 No Prints Yet

Be the first to upload a Print for this Design!
Introducing Words of Wisdom! In this game, players spell words to make a path for their guru to be the first to reach the Sacred Mountain and achieve "enlightenment."
Be sure and check the instructions to see print quantities. Enjoy!
-Dutchmogul
Instructions:
Here's the breakdown on how I printed my version:
-Board Quarters x4, printed at a .3 layer height with 10% infill (purple)
-Tile Queues x4, printed at a .3 layer height with 10% infill (Each in a different color)
-Letter Tiles A and B (x4 each, in four different colors) printed at a .3 layer height with 10% infill
-Gurus x1 each, (each in a color corresponding to the color of a tile set) printed at a .1 layer height with 10% infill
-Water x1, printed at a .1 layer height with 10% infill (blue or teal)
-Fire x1, printed at a .1 layer height with 10% infill (red or orange)
-Walls x1, printed at a .1 layer height with 10% infill (gray)
-Mountain, printed at a .1 layer height with 10% infill (gray)
words_of_wisdom.zip/words_of_wisdom/yellow_guru.stl
3.41 MB
words_of_wisdom.zip/words_of_wisdom/white_guru.stl
1.51 MB
words_of_wisdom.zip/words_of_wisdom/tile_queue.stl
31.5 KB
words_of_wisdom.zip/words_of_wisdom/tiles_a.stl
1.16 MB
words_of_wisdom.zip/words_of_wisdom/tiles_b.stl
1.15 MB
words_of_wisdom.zip/words_of_wisdom/fire.stl
1.72 MB
words_of_wisdom.zip/words_of_wisdom/mountain.stl
992 KB
words_of_wisdom.zip/words_of_wisdom/walls.stl
1.18 MB
words_of_wisdom.zip/words_of_wisdom/blue_guru.stl
4.74 MB
words_of_wisdom.zip/words_of_wisdom/water.stl
518 KB
words_of_wisdom.zip/words_of_wisdom/red_guru.stl
1.77 MB
words_of_wisdom.zip/words_of_wisdom/board_quarter.stl
350 KB