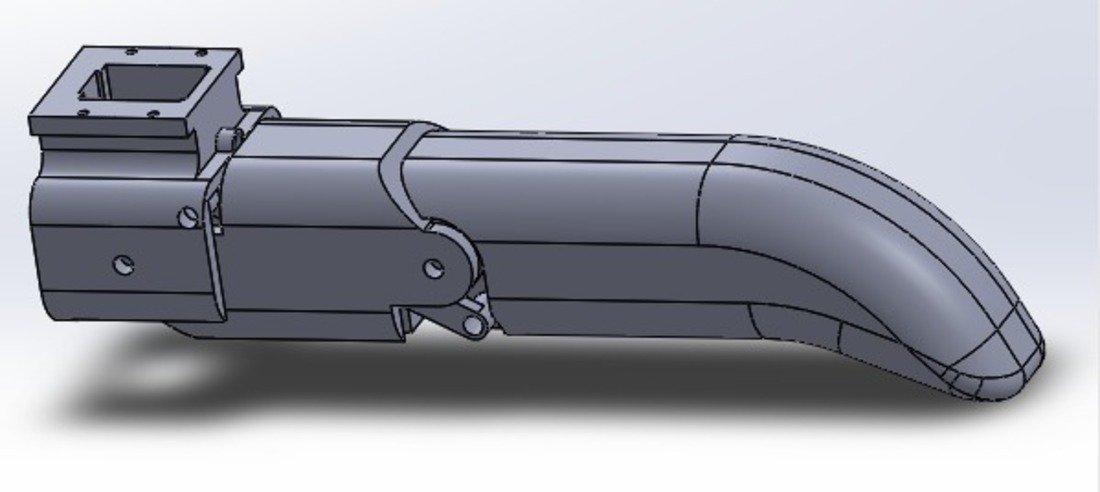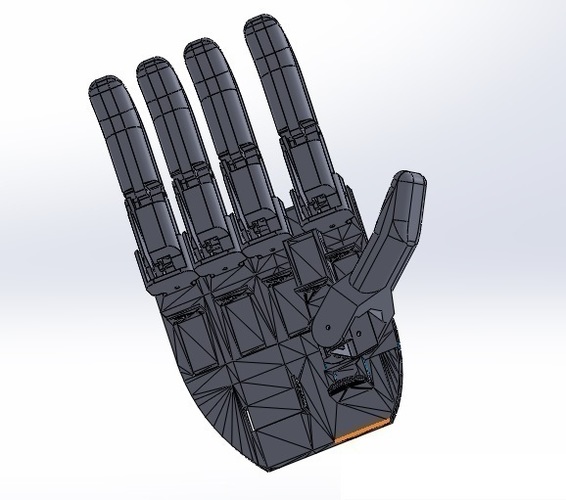 No Prints Yet

Be the first to upload a Print for this Design!
The parts above are for the hand of a modular neuroprosthetic arm.
The design of the prosthetic was driven by two main factors: low cost, and modularity. A majority of the prosthetic arm is 3D printed. This keeps costs relatively low, allows for cheap replacement of parts, lets users alter size, and allows others to easily build upon the existing design. SOLIDWORKS was used for the design of most of the arm's components.
The hand would contain 6 DC motors, andwould be controlled by Arduino Micro microcontrollers. The thumb can roll and flex at the metacarpophalangeal joint. The motors are fastened into worm drives to control all movement in the hand. Each of the other fingers use one motor, and flex at the metacarpophalangeal joint and proximal interphalangeal joint. 
thumb_hoz_fixed.STL
81.6 KB
thumb_finger_fixed.STL
154 KB
palm_plate_fixed.STL
354 KB