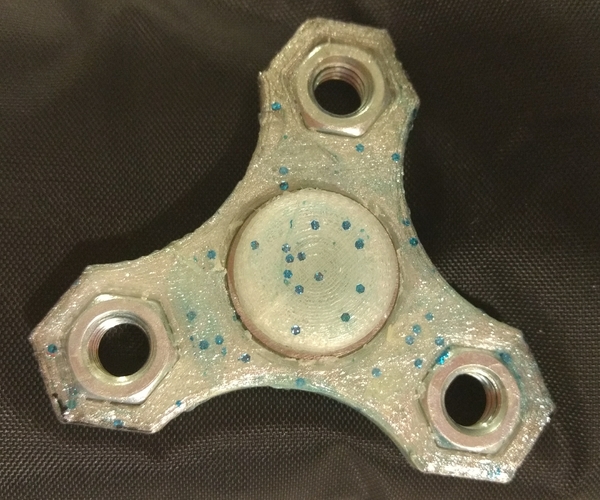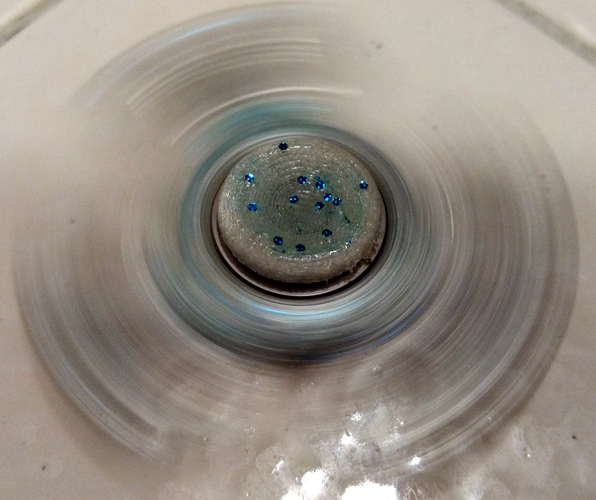 This spinner was designed specifically for an 8-12 year old, maybe even younger. The arms are a bit shorter so it can easily spin in a small hand. It also work great in larger hands too.  The included finger caps have one flat side and one concave side for good table spinning or finger spinning. 
The spinner requires three 5/16"  - 18 hex nuts and one 608 bearing. I recommend Bones Reds. 
This was designed using Fusion360. 
ellies spinner.stl
2.34 MB