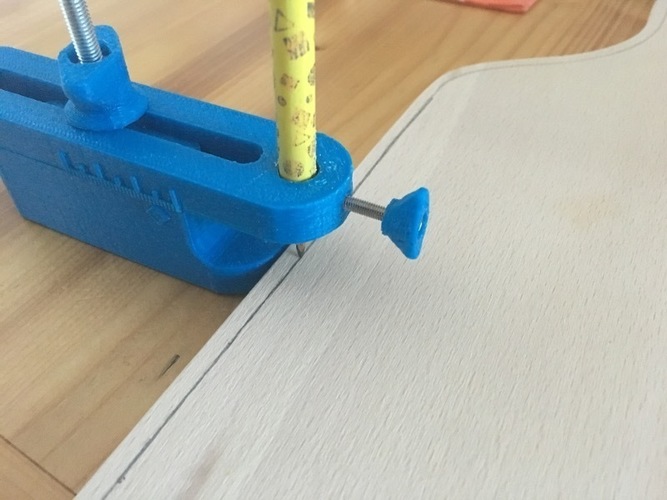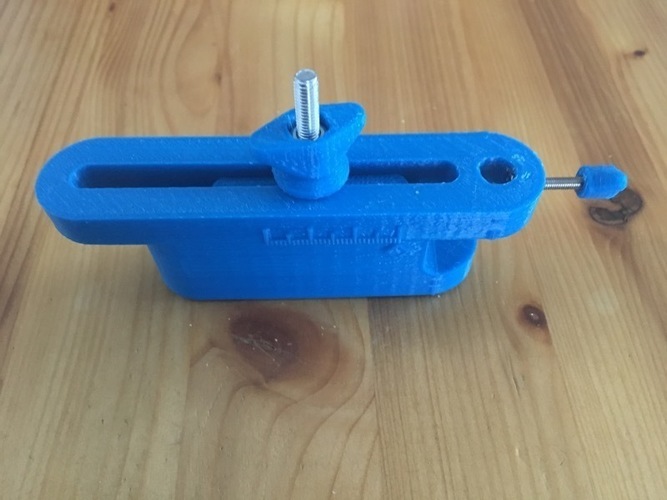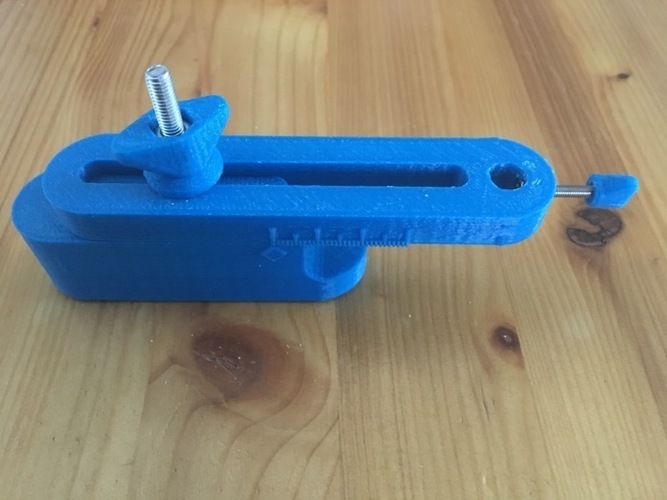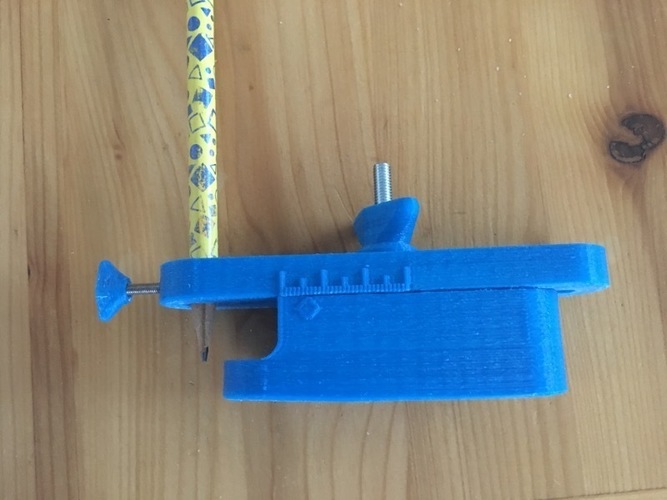 Tool for marking at a specific distance from the border of a surface. Two supports with different heights are included.
You only need 1 M5 nut, 1 M5 bol, 1 M3 nut and 1 M3 bolt. Of course you will also need a pencil for the marks!
No need for supports when printing. A raft is useful, but not mandatory. Use at least a 25% infill.