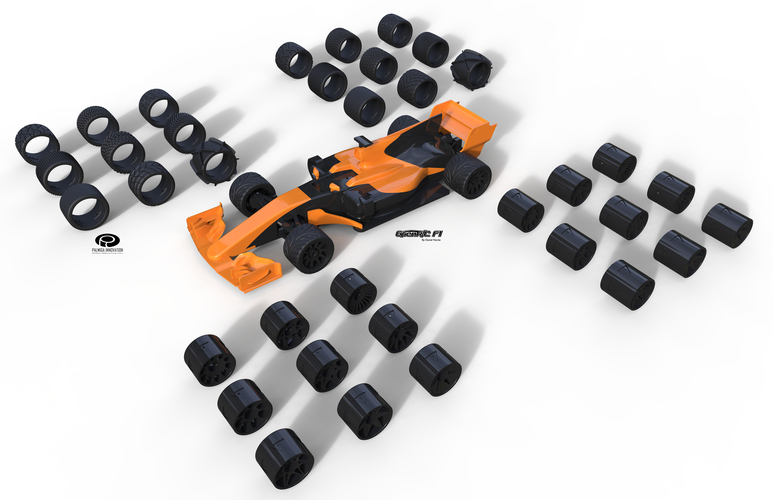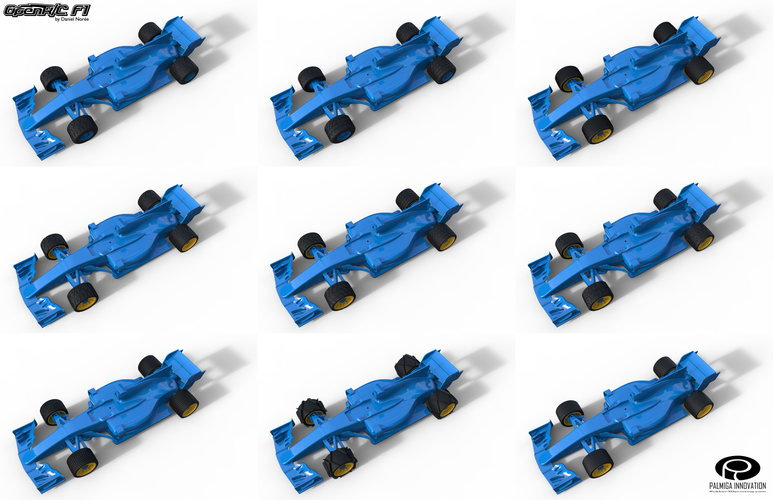 ‾‾‾‾‾‾‾‾‾‾‾‾‾‾‾‾‾‾‾‾‾‾‾‾‾‾‾‾‾‾‾‾‾‾‾‾‾‾‾‾‾‾‾‾‾‾‾‾‾‾‾‾‾‾‾‾‾‾‾‾‾‾‾‾‾‾‾‾‾‾‾‾‾‾‾‾‾‾‾‾‾‾‾‾‾‾‾‾‾‾‾‾‾‾‾‾‾‾‾‾‾‾‾‾‾‾‾‾‾‾‾‾‾‾‾‾‾ 
PLEASE RESPECT THE LICENSE AND GIVE CREDIT TO THE DESIGNER
 ‾‾‾‾‾‾‾‾‾‾‾‾‾‾‾‾‾‾‾‾‾‾‾‾‾‾‾‾‾‾‾‾‾‾‾‾‾‾‾‾‾‾‾‾‾‾‾‾‾‾‾‾‾‾‾‾‾‾‾‾‾‾‾‾‾‾‾‾‾‾‾‾‾‾‾‾‾‾‾‾‾‾‾‾‾‾‾‾‾‾‾‾‾‾‾‾‾‾‾‾‾‾‾‾‾‾‾‾‾‾‾‾‾‾‾‾‾
I´ve collected and also added some new Low Profile Tires/Rims here to promote the very cool OpenRC F1 Dual Color McLaren Edition  by Daniel Norée ! check it out here: https://pinshape.com/items/354...  
High-res pics (not all tires in these pics): 
rubber3dprinting.com/2017_OpenRCF1_RainTires-rim-may_11.jpg
rubber3dprinting.com/Palmiga-Innovation_Rubber3Dprinting_OpenRC_F1_2017_tires_9x.jpg
Enjoy!
KR 
Thomas Palm 
If you would like to... please check out my PI-ETPU 95-250 Carbon Black! Its a professional 3D printer flexible and conductive filament http://rubber3dprinting.com/
Don´t need the conductivity?
Well the conductivity is great for some things but perhaps not your first choice? Then consider this:
This filament will give you some really nice benefits if the conductivity is not an disadvantage for your 3D printed design:
•The material composition eliminates "stringing / webbing" issues. 
•The hardness of 95 shore A and the carbon black filler makes for great print abilities. 
•The carbon black filler is an excellent UV stabilizer thus the prints are built to last in very harsh environments. 
•The matte black surface finish has a very exclusive look. 
•The material feels very nice and dry to touch. 
•The elongation at break is only 250%.
Follow me on Instagram and/or twitter: http://instagram.com/rubber3dprinting https://twitter.com/rubber3dprint
For my other designs check out http://www.thingiverse.com/Palmiga/designs & https://www.instagram.com/rubber3dprinting/
Due to the nature of 3D printing / material used etc... Keep in mind that you use my designs on your own risk and that I in no way is responsible for any damage och injuries.
Palmiga_openrc_F1_LTsnow_2mm_solid.stl
1.29 MB
Palmiga_openrc_F1_Low_Profile_Easter-Egg.stl
2.64 MB
Palmiga_openrc_F1_LTsnow_4mm_solid.stl
1.25 MB
Palmiga_openrc_F1_Low_tire_friction_0-4mm_solid.stl
4.25 MB
Palmiga_openrc_F1_Low_tire_friction_1mm.stl
4.81 MB
Palmiga_openrc_F1_Low_tire_friction_1-2mm_solid.stl
4.25 MB
Palmiga_openrc_F1_Low_tire_friction_0-8mm.stl
4.24 MB
Palmiga_openrc_2017_F1_Low_Rain-tire_V5.stl
2.39 MB
Palmiga_openrc_2017_F1_Front_Low_Rain-tire_V6_HD.stl
2.77 MB
Palmiga_openRC-F1-low_tire_rain1.stl
1.82 MB
Palmiga_openrc_F1_Rear-Rim2.stl
1.12 MB
Palmiga_openrc_2017_F1_Rear_Low_Rain-tire_V5.stl
2.4 MB
Palmiga_openrc_2017_F1_Rear_Low_Rain-tire_V6.stl
2.02 MB
Palmiga_openrc_2017_F1_Rear_Low_Rain-tire_V6_HD.stl
2.69 MB
Palmiga_openrc_2017_F1_Rear_Low_Rain-tire_V7.stl
2.73 MB
Palmiga_openrc_2017_F1_Rear_Low_tire_solid.stl
1.11 MB
Palmiga_openrc_2017_F1_Rear-Rim1.stl
1.1 MB
Palmiga_openrc_2017_F1_Rear-Rim2.stl
1.18 MB
Palmiga_openrc_2017_F1_Rear-Rim3.stl
1.35 MB
Palmiga_openrc_F1_Front-Rim1.stl
1.14 MB
Palmiga_openrc_F1_Front-Rim2.stl
1.13 MB
Palmiga_openrc_F1_Low_tire_solid.stl
1.12 MB
Palmiga_openrc_F1_Low_tire1.stl
1.66 MB
Palmiga_openrc_F1_Rear-Rim1.stl
1.12 MB
Palmiga_openRC-F1-low_rear-tire_rain1.stl
1.83 MB
Palmiga_openRC-F1-low_tire_rain2.stl
1.87 MB
2017_OpenRCF1_Front_RainTire_Aqua1.stl
2.76 MB
2017_OpenRCF1_Rear_RainTire_Aqua1.stl
2.9 MB
Palmiga_openrc_2017_F1_Front_Low_Rain-tire_V7.stl
2.41 MB
Palmiga_openrc_2017_F1_Front-Rim3.stl
1.26 MB
Palmiga_openrc_F1_LPT_friction2_1-6mm.stl
3.81 MB
Palmiga_openrc_F1_LPT_friction2_1-6mm_solid.stl
3.28 MB
Palmiga_openrc_F1_LPT_friction2_1-8mm_solid.stl
3.23 MB
Palmiga_openrc_F1_LPT_friction2_1mm.stl
3.82 MB
Palmiga_openrc_F1_LPT_friction2_1mm_solid.stl
3.27 MB
Palmiga_openrc_F1_LPT_friction2_1-8mm.stl
3.75 MB
Palmiga_openrc_F1_LPT_friction2_0-6mm.stl
3.8 MB
Palmiga_openrc_F1_LPT_friction2_0-6mm_solid.stl
3.25 MB
Palmiga_openrc_F1_LPT_friction2_1-4mm.stl
3.81 MB
Palmiga_openrc_F1_LPT_friction2_1-4mm_solid.stl
3.26 MB
Palmiga-Caresto_openrc_2017_F1_Low_Rear-tire_solid.stl
3.98 MB
Palmiga-Caresto_openrc_F1_Low_tire_solid.stl
24.4 MB
Palmiga_openrc_F1_Low_tire_friction_0-8mm_solid.stl
4.24 MB
Palmiga_openrc_F1_Low_tire_friction_1-2mm.stl
4.8 MB
Palmiga_openrc_F1_Low_tire_friction_1-4mm.stl
4.8 MB
Palmiga_openrc_F1_Low_tire_friction_1-4mm_solid.stl
4.25 MB
Palmiga_openrc_F1_Low_tire_friction_1mm_solid.stl
4.26 MB
Palmiga_openrc_F1_Low_tire_friction_0-4mm.stl
4.82 MB
Palmiga_openrc_F1_Low_tire_friction_0-6mm.stl
4.24 MB
Palmiga_openrc_F1_Low_tire_friction_0-6mm_solid.stl
4.8 MB
Palmiga_openrc_F1_LTsnow_4mm.stl
1.81 MB
Palmiga_openrc_F1_LTsnow_8mm.stl
1.68 MB
Palmiga_openrc_F1_LTsnow_8mm_solid.stl
1.14 MB
Palmiga_openrc_F1_Low_Profile_Easter-Egg_2.stl
14.7 MB
Palmiga_openrc_F1_LTsnow_2mm.stl
1.87 MB
Palmiga_openrc_2017_F1_Low_Rear-tire_snow_solid.stl
1.42 MB