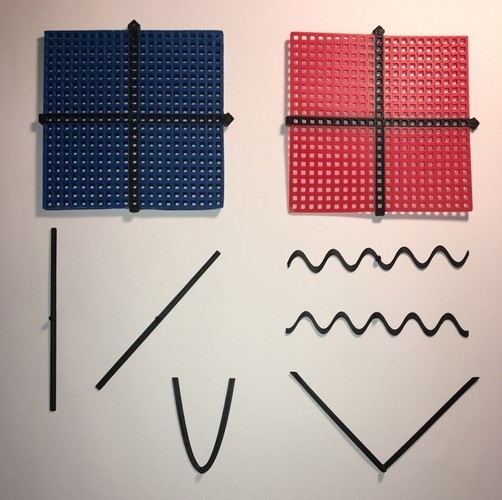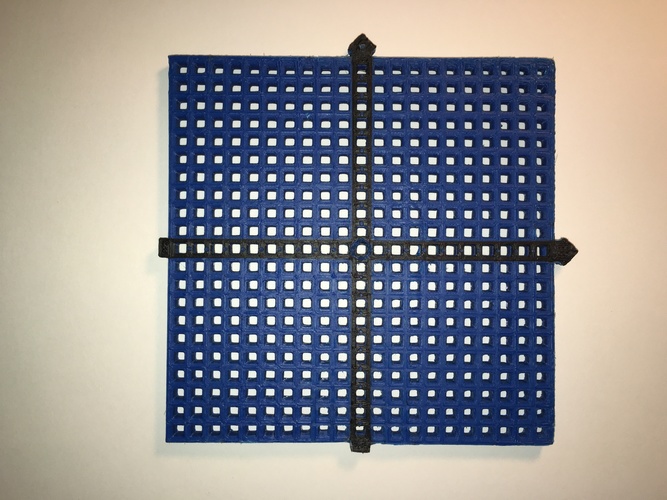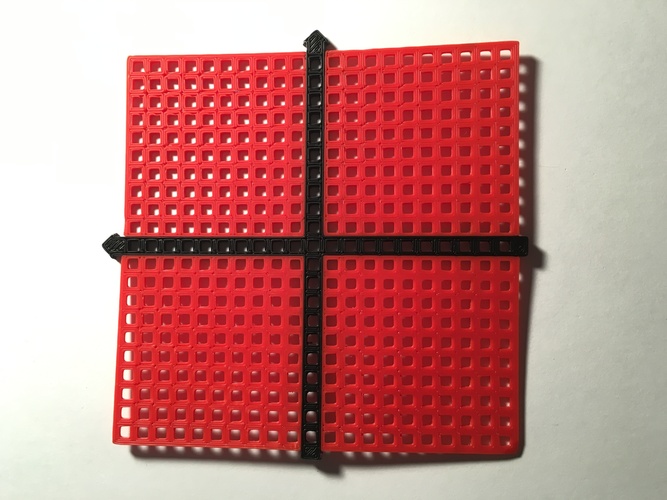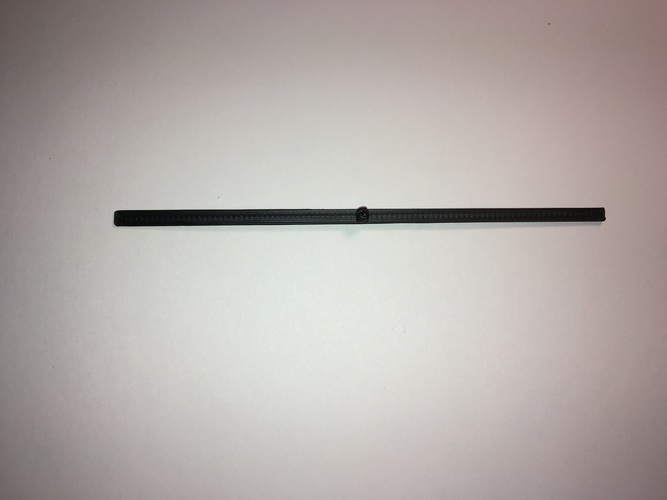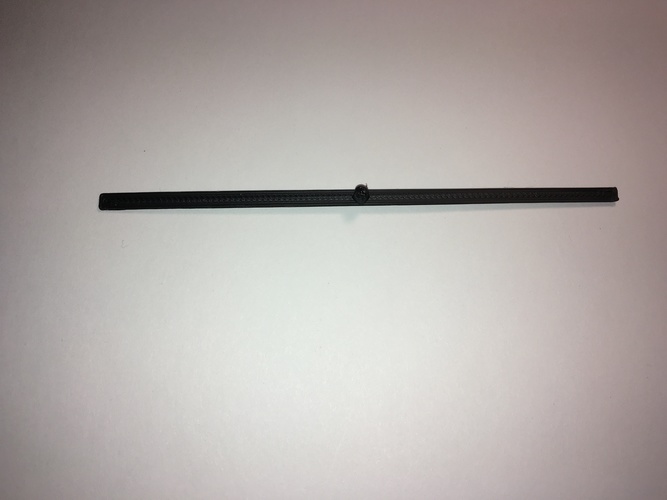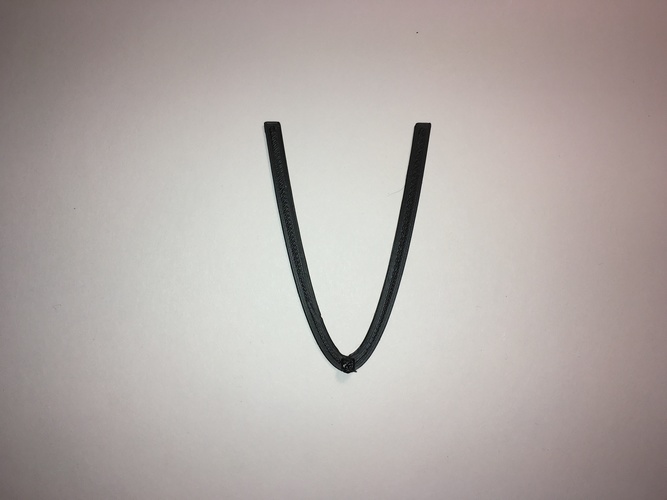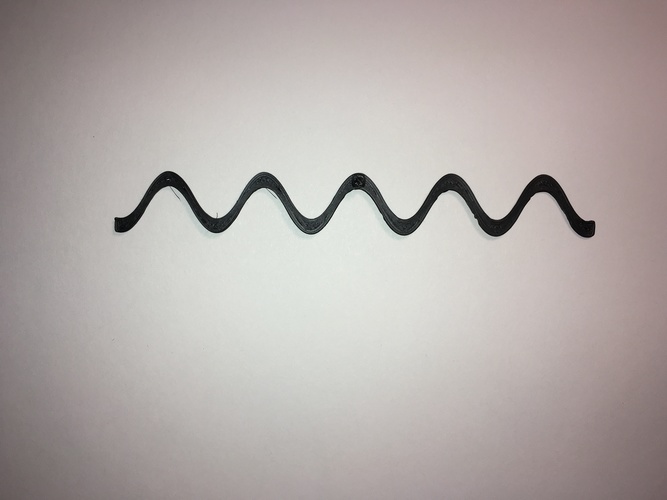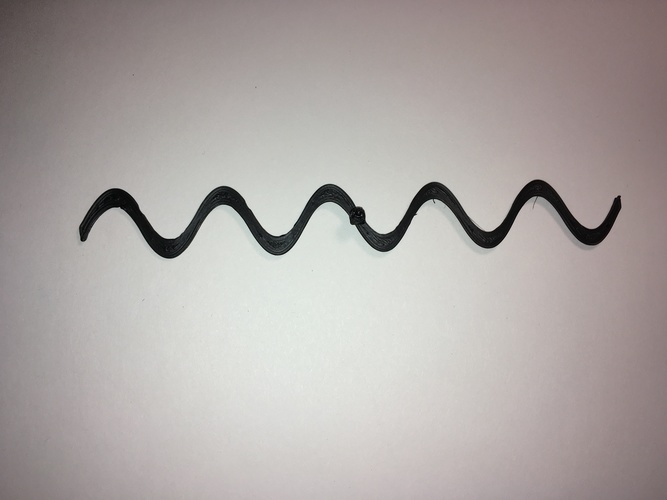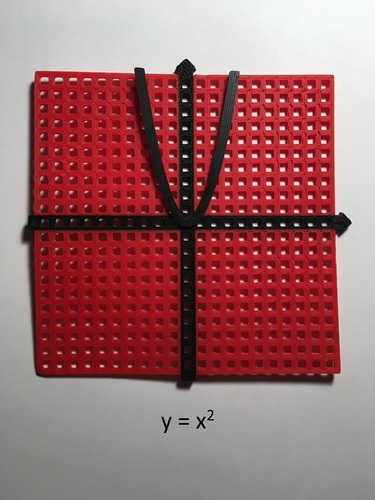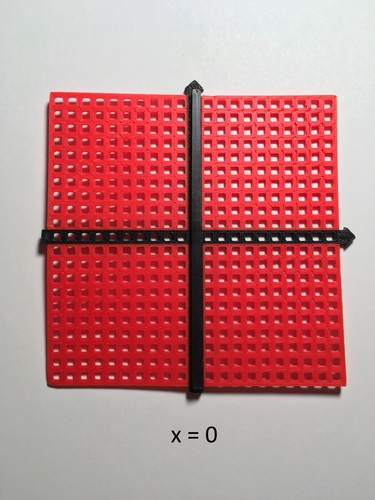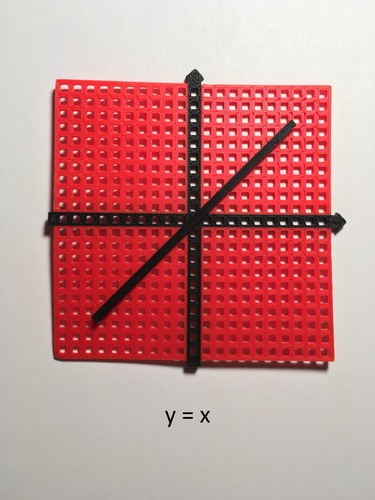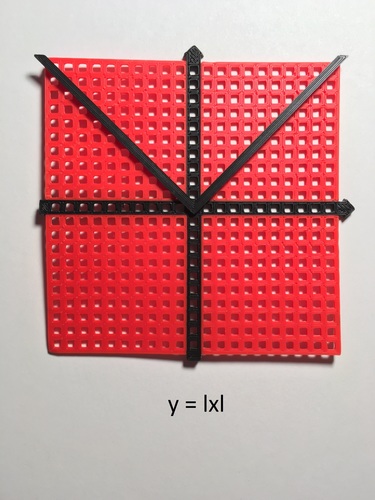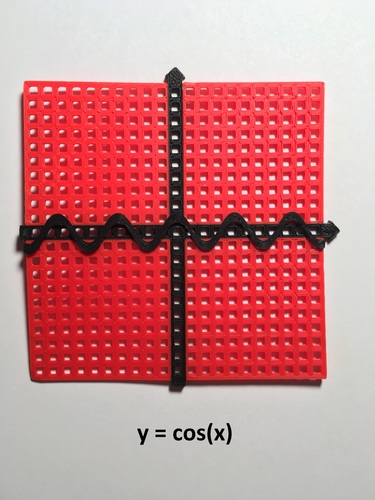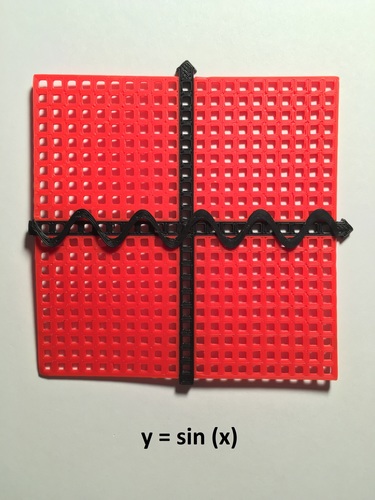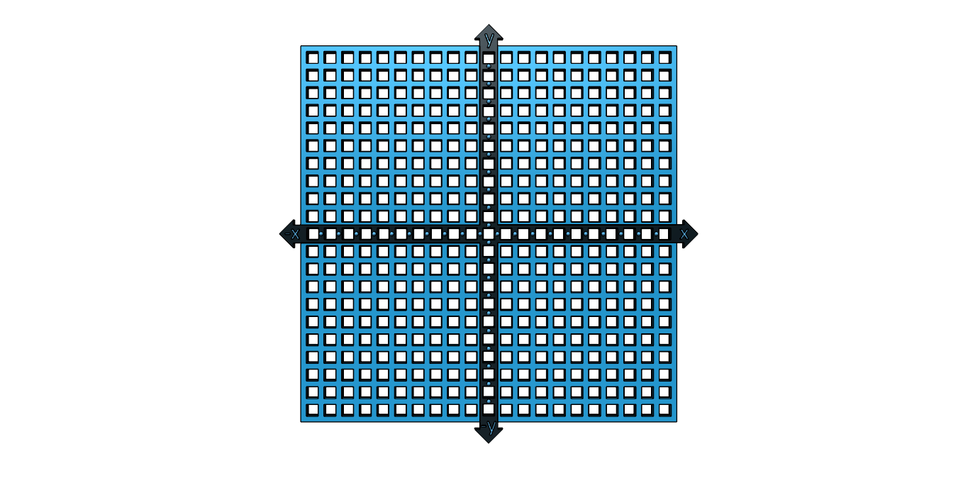 No Prints Yet

Be the first to upload a Print for this Design!
A coordinate plane with an area of 21 x 21 units, this tool helps users learn about graphing and common mathematical functions. Functions included are: a vertical line, horizontal line, diagonal line, parabola, absolute value, sine wave, and cosine wave. These functions are attached to the grid via square peg, and can be plotted any where on the coordinate plane. Various coordinate planes are included. There is an option between a complete one piece grid, or two piece grids where the quadrants and axes can be printed in different colors. 
Educational Concepts
Graphing Functions
Plotting Points
Understanding x and y intercepts
Learning of important mathematical functions. 
Dimensions 
Complete Grid: 148.5 mm x 148.5 mm x 2.5 mm
Tactile Coordinate Plane (Full Plane - 1 Piece).stl
2.79 MB
Tactile Coordinate Plane (X & Y Axis).stl
274 KB
Tactile Coordinate Plane (4 Quadrants).stl
2.53 MB
Tactile Coordinate Plane (4 Quadrants with Axis Dots and Labels).stl
6.47 MB
Vertical or Horizantal Line.stl
2.33 KB
Diagonal Line.stl
2.62 KB
Absolute Value.stl
3.4 KB
Plotting Point.stl
207 KB