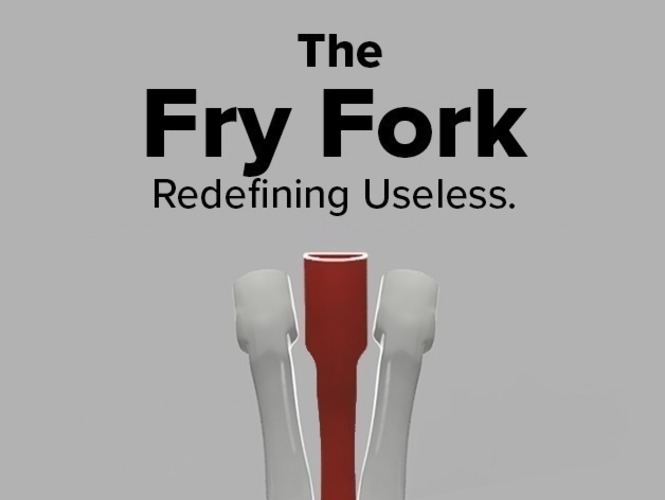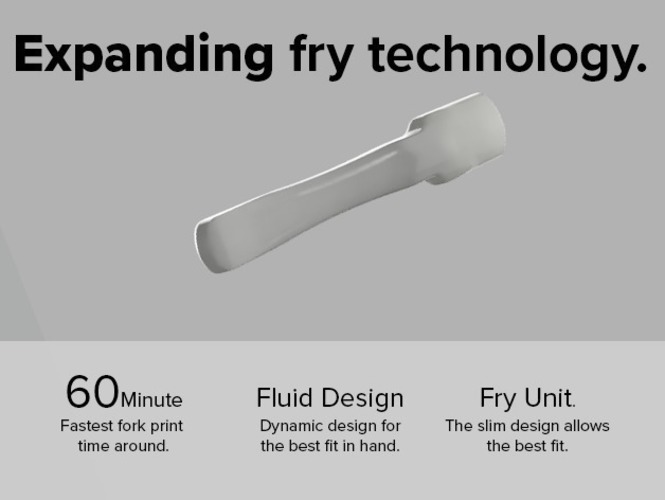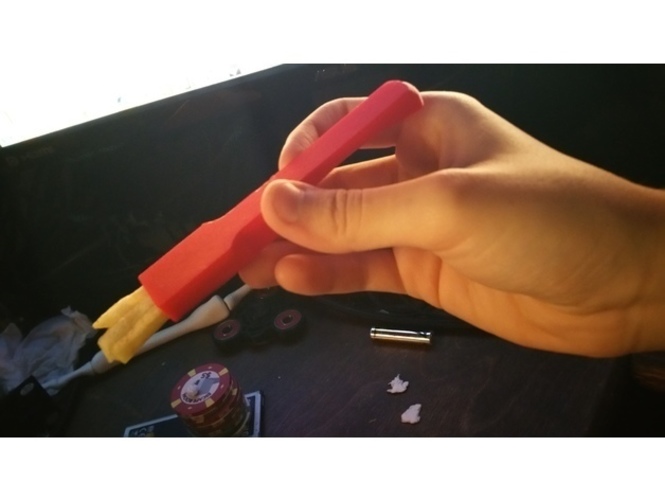 No Prints Yet

Be the first to upload a Print for this Design!
Summary
This is all in good fun, thought it would be funny to model the Fry fork from McDonalds recent ad campaign and make a joke out of the whole thing
To use this stick 3 fries inside the top container area and dip them into your sauce
This is a simplistic model and doesn't take long to print, If you do choose to print this i recommend you use supports on the inner fry containment area. Please use food safe plastics and DO NOT use ABS since it is petrol based.
Hope you find this funny like i did. Maybe my jokes are just silly and cheesy
Print Settings
Rafts:
Doesn't Matter
Supports:
Doesn't Matter
Resolution:
Any resolution can work but i used 0.17mm
Infill:
15% - 25% you can print higher it may make it feel sturdier but with my experience it doesnt make that much of a difference
Notes:
Do not use any dangerous plastics such as ABS and be careful if you choose to print this since this is to be used with a food product.
How I Designed This
Step 1 | Become notably bored.
To begin this wondrous project i was browsing youtube and came across the Frork video from McDonalds, that gave me an idea and i cant just turn on the idea of creating something just for a joke!
I was thinking about the design and realized the first step would be to get the length and width of a french fry from mcdonald's. So instead of going out at first I used the trusty google. I stumbled on this MIT paper about the average length of a french fry but yet, no width. I had to go to McDonalds and purchase a small fry for myself to measure. Turns out the average length of a mcdonald's french fry is 6.86mm
Step 2 | ???
Went to modeling this on Fusion 360. Once i came up with the base design i printed 3 versions with minor changes here and there, and did the extensive testing of dipping it in sauce to seeing if it can hold it in the chamber well.
Step 3 | Design and Publish
Once i got everything done with the model i went to design the silly graphics, This is all out of parody and as a funny joke the designs are supposed to look like this is a revolutionary technology to brace the world but obviously its a fork to hold fries for dipping in sauce. The font im using is Proxima Nova.
Well, I hope you find this slightly funny or get a slight smirk at least. Thanks for reading!