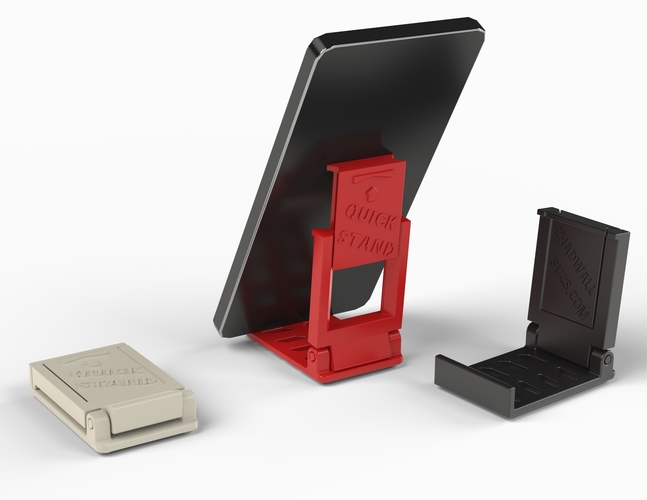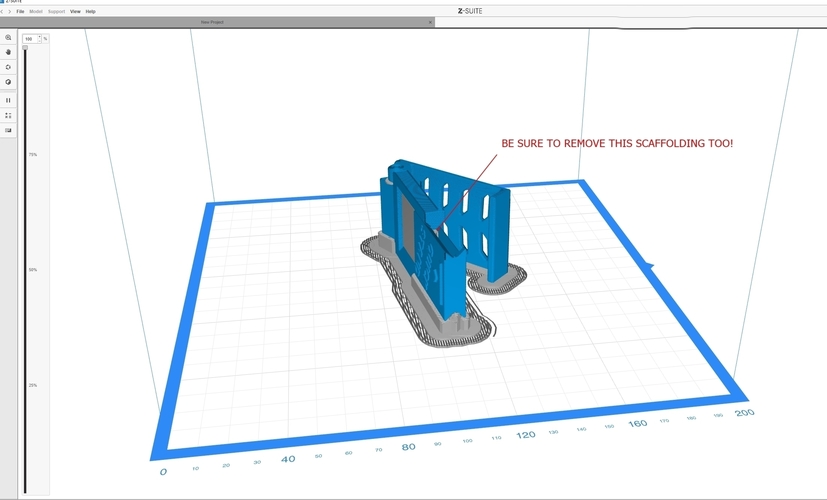 Phone Stand, hinged designed and optimized for printing the three moving parts as a single print, with minimal support scaffolding.
I printed with ABS on the Zortrax M200 (20 to 30 %Infill, 0.14mm layer, 10% scaffolding, ABS) - See Screenshot of Z-Suite.
The STL file is oriented to print on its side, partially opened to minimize scaffolding and keep parts separated (as shown in the screen shot.)
Once the print is finished, remove it from the rafting and remove scaffolding (there is one small support inside the slide up section.  Be sure to remove it.  See note on screen shot.)  Pivot the upper section towards the closed position.  This will break free any tack points between the two components.  Gently tap the slide up section with the handle of a screwdriver or small hammer, to break it free to slide (If you do this too hard, it will fail.)  From there it should be ready to use. (I use a heat gun to clean up the rafting connection marks.)
Feel free to leave a message if you are having problems.
Chad
RackMultipart20181021-8092-1xqbo7p.zip/QUICK-STAND STL FILE 10-21-18.STL
58.3 MB