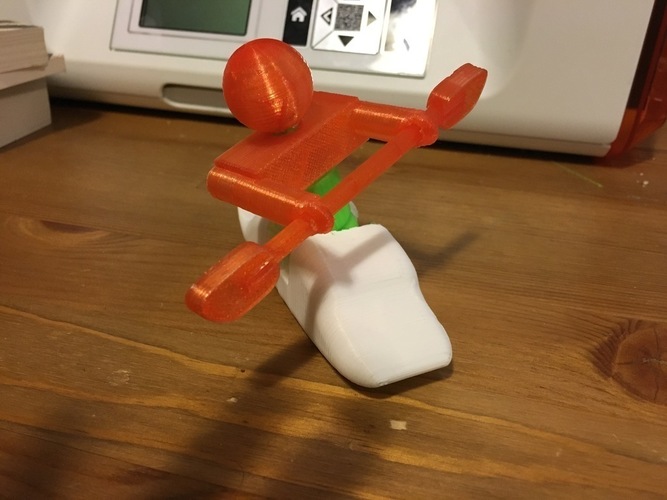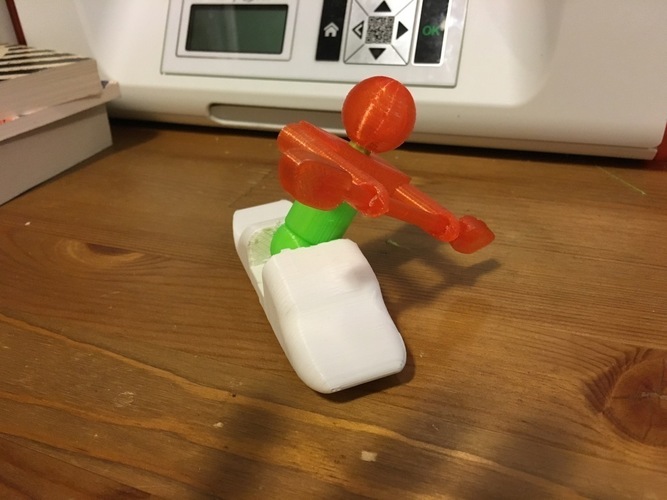 No Prints Yet

Be the first to upload a Print for this Design!
This is a model to help teach maneuvers for whitewater kayaking. The model can edge the boat from side to side as well as twist the torso from left and right. To build the model, print one of each part, and two posts. 
Print Settings Printer: DaVinci Jr. Rafts: No Supports: Yes Resolution: 0.2mm Infill: 5% Notes: Supports are needed for the bow, stern, shoulders, torso, and head files. 
Post-Printing Assembly Slide the hexagonal axel through the torso. Insert the axel into the bow of the kayak along with the two posts. Attach the stern to the posts and axel. Slide the shoulders onto the torso and attach the head on top. Slide the paddle shaft through the holes on the shoulder part and attach the paddles to the ends. I recommend using a small amount of glue to hold the axel, posts, paddles, and head in place. Be carful not to get glue on the parts of the torso and shoulders that pivot.