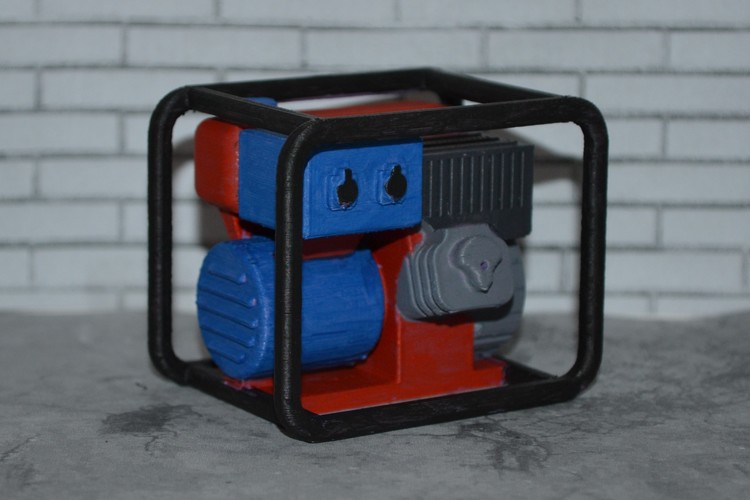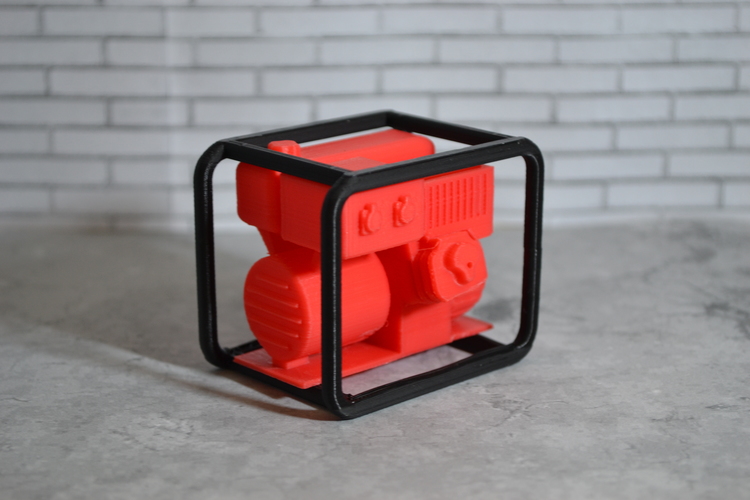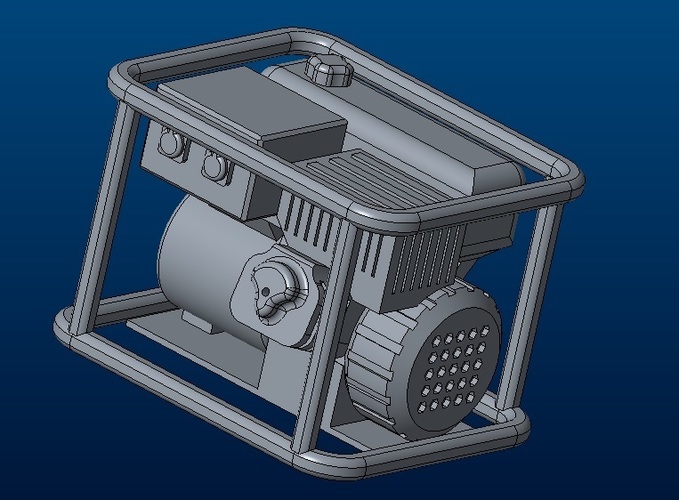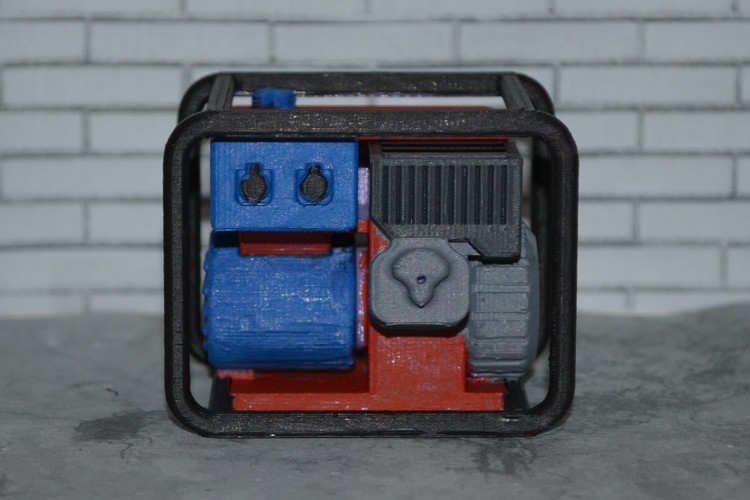 This is a scale petrol generator for your RC car/garage equipment.
Update:
I added a split model to try printing separately.
I made it with 0.35 nozzle, two perimeters, 10% infill, bottom 3, top 5 layers. Support is needed. Not easy to remove, if you use automatical support. You have to try insert it manualy.
generator frame.stl
518 KB
petrol generator.stl
1.52 MB