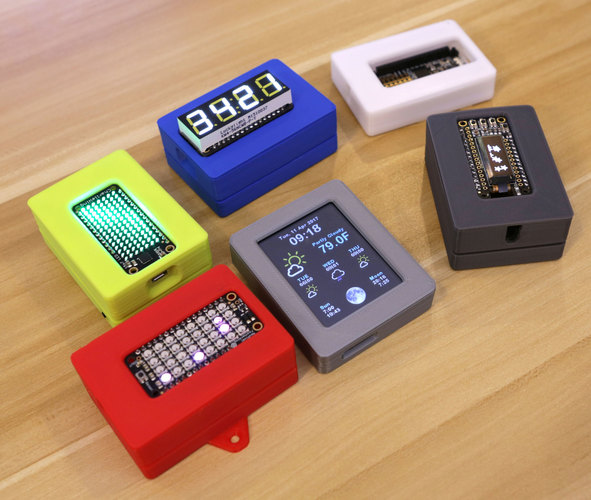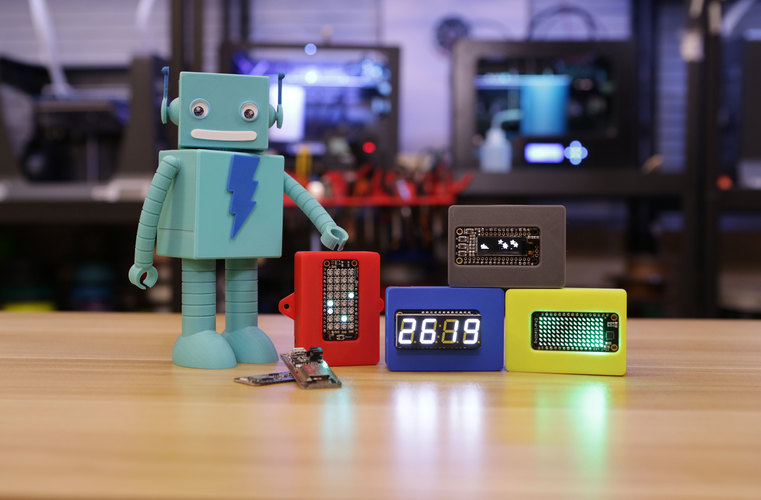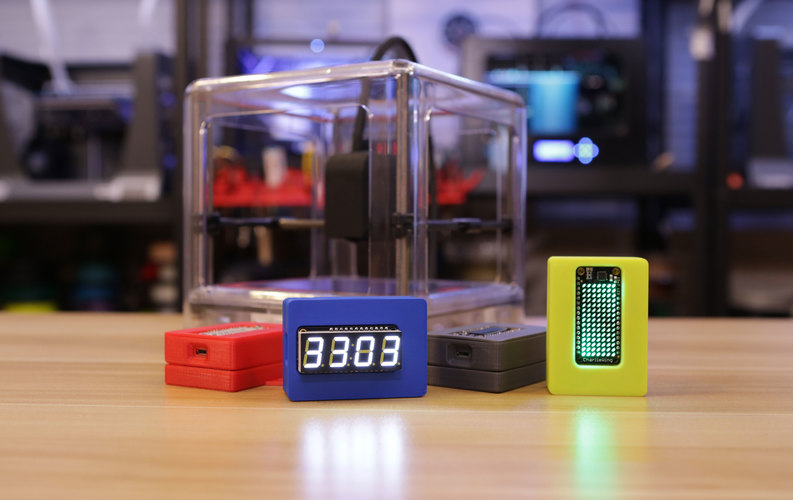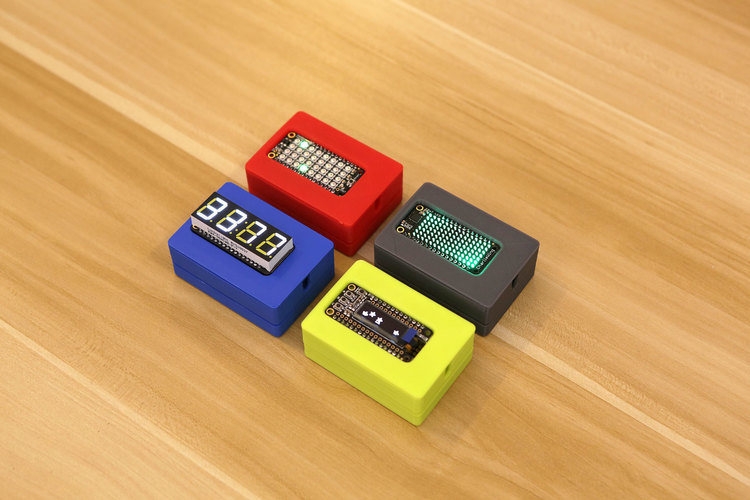 No Prints Yet

Be the first to upload a Print for this Design!
YouTube: https://www.youtube.com/watch?v=jy7a-z19UEQ
***NEW UPDATE*** April 8, 2016 – Added new parts for Adafruit 2.4" TFT Feather Wing
This is our 3D printed case for the Adafruit Feather. It's for anyone looking to put their project in a box. It's a multipurpose enclosure, so you can use it for a number of different projects. It's designed to house different battery sizes, so it's nice and portable. The enclosure itself is made up of three different pieces that all snap fit together. Each part has different versions, so you can make it better fit your project and there's no wrong way to configured it.
Full Tutorial: https://learn.adafruit.com/3d-printed-case-for-adafruit-feather/overview
feather-tft-case.stl
92.7 KB
feather-tft-case-tabs.stl
108 KB
feather-tft-case-slim.stl
94.9 KB
feather-tft-case-top-2.stl
53.6 KB
feather-tft-top.stl
53.6 KB
adafruit-bluefruit-32u4-wheaders.stl
32.7 KB
adafruit-bluefruit-32u4.stl
31.1 KB
adafruit-OLED-wing.stl
55.4 KB
feather-bat-switch.stl
87.5 KB
feather-bat-tab-switch.stl
107 KB
feather-bat-tabs.stl
103 KB
feather-case-switch.stl
139 KB
feather-case-tab-switch.stl
154 KB
feather-case-tabs.stl
150 KB
feather-top-headers.stl
48.7 KB
feather-top-wing.stl
66.9 KB