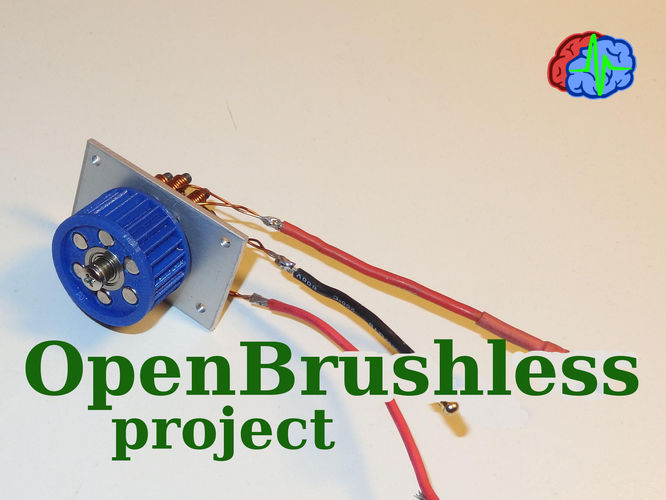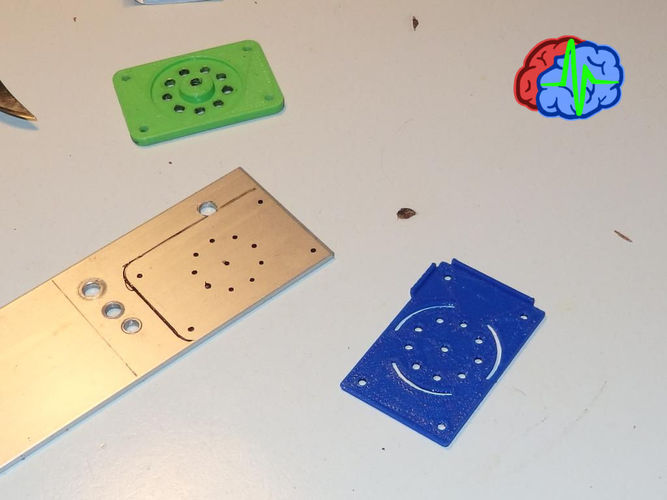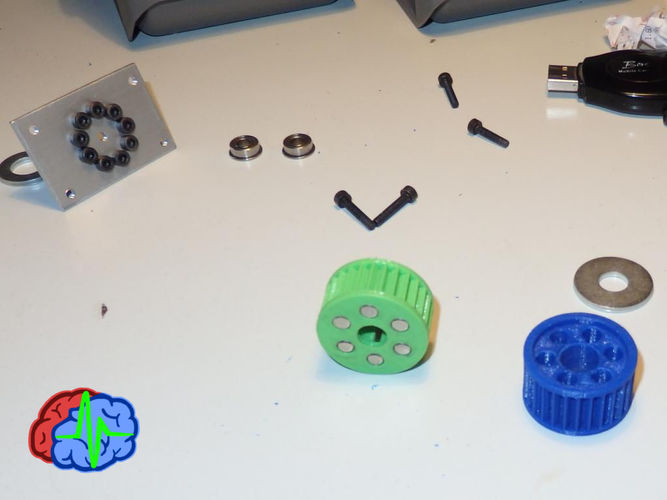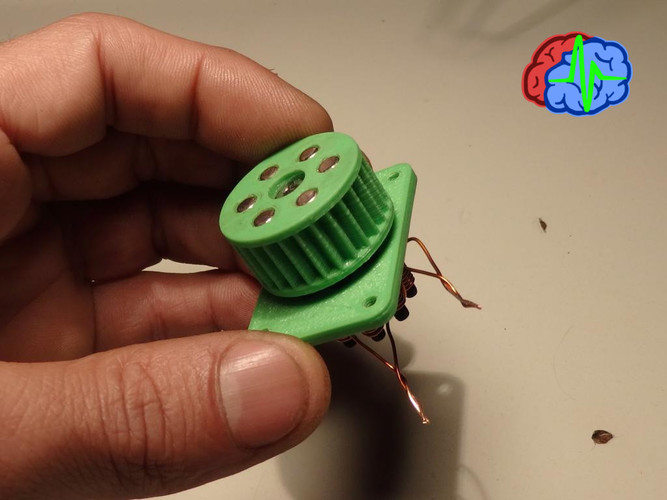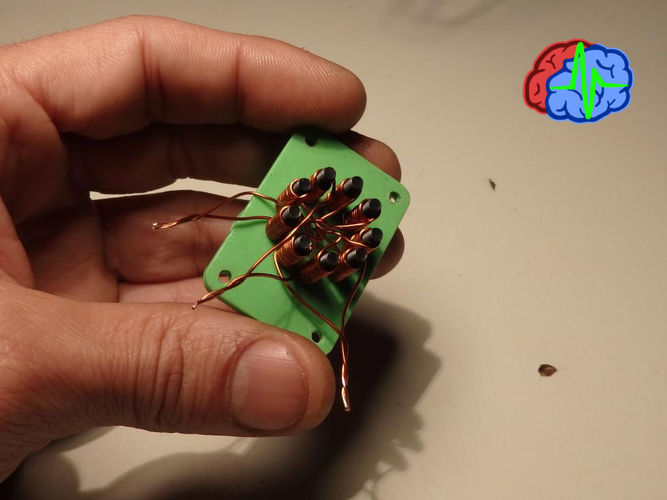 No Prints Yet

Be the first to upload a Print for this Design!
Hi, this is last experiment on brushless motor ..  I think this as  a didactic motor  because the magnets surface are so small that it have little torque force, but you can scale up  for use  magnets more big. Here more details and image http://www.sgabolab.com/2017/03/open-brushless-project.
UPDATE 17/03:  Add new design with new distance poles, it works best than previous version. Add also printable base with M5 hole to test before made the metal version, New file have tag -d8- into name.
here video of build 
here video of preview and first test before I made a serious coils :)
  update 25/03/2017 here video of how to make the coils in easy way
I with this design I think to open a OpenBrushless Project. You can find a GooglePlus community here https://plus.google.com/communities/115855557087327595370
The community is open for all people that want try it and share own experience or share own personal brushless design or ideas
-
If you think to buy from Gearbest and want support me, use my affiliate link, thanks https://www.gearbest.com/?lkid...
If you want to make a donation, you can use thingiverse tip, thanks https://www.thingiverse.com/Sg...
Check me out at:
rotore-6poli-2C-d8-liscio.png
60.2 KB
base-9poli-d8-M5.stl
285 KB
base-9poli-mask-d8.stl
269 KB
openbrushless-base-stator-9poles.stl
311 KB
openbrushless-mask-hole-30x46.stl
295 KB
openbrushless-rotor-6poles.stl
374 KB
openbrushless-rotore-6poles-2ballbearing.stl
435 KB