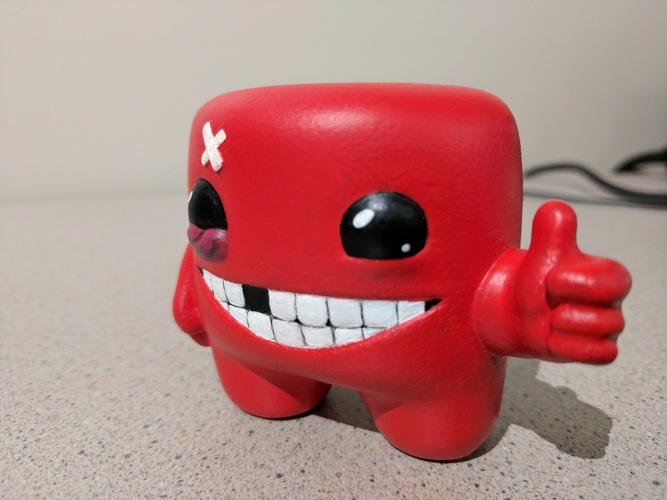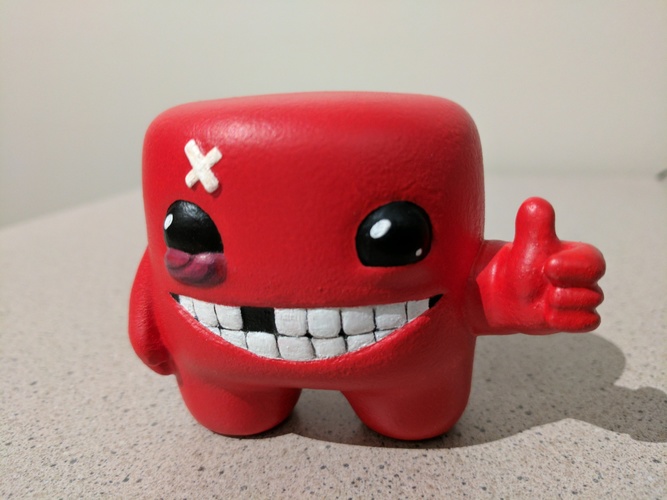 Watch here: https://youtu.be/fAOYni0qDKU
It's Super Meat Boy! I love this game and I love the character as well. My wife was the one who created this model in ZBrush Core. She started with cylinders for the body and limbs and just started sculpting to get the shape, and then added in the details of the face.
After that I imported it into Meshmixer. I used the plane cut tool to cut off a little extra on the feet so he would stand on his own. Then I sent it over to my printer and printed it out (settings below).
Finally my wife painted it up using a combination of spray paint and paintbrush techniques. I describe it in more detail in the video and I've uploaded the full painting video as well, if you're interested in that.
Print Settings: Printer: XYZprinting Da Vinci 1.0 Pro Filament: Hatchbox PLA Layer Height: 0.1mm Infill: 20% Supports/Raft: Yes