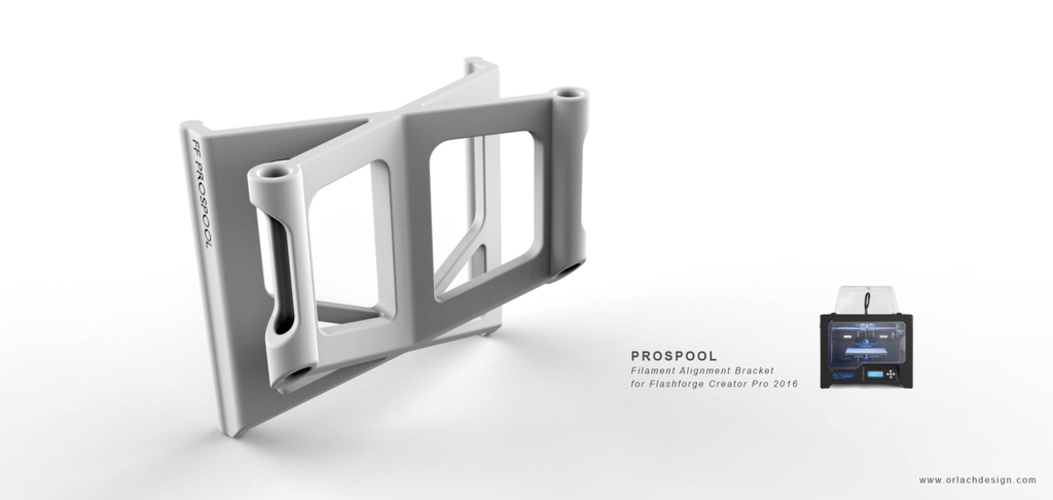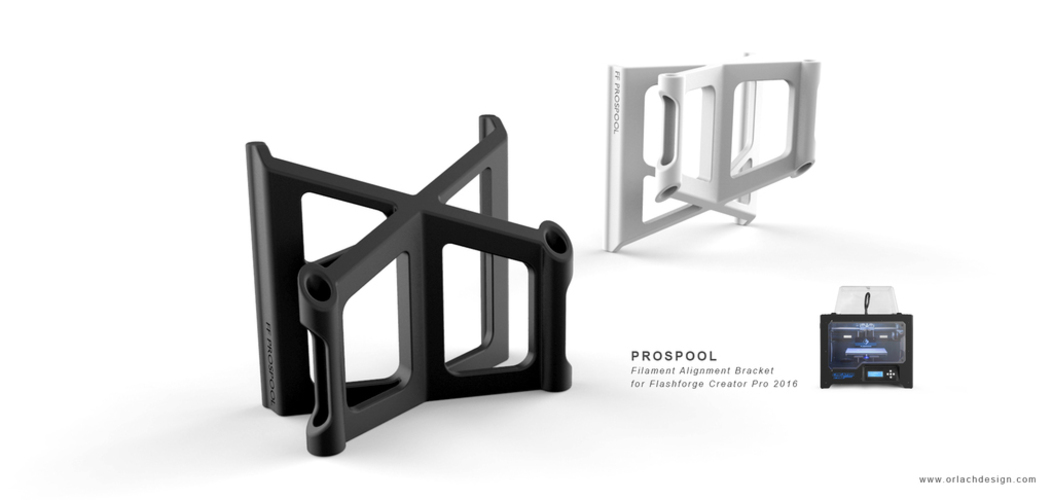 This is a new custom designed Filament Alignment Bracket designed specifically for the new 2016 Flashforge Creator Pro. Designed with the intention to make your Flashforge printer look better also from the back. 
It took quite some time to get the design right for you to enjoy. The bracket is much wider than the older FFCP models. Can be printed without supports but do recommend them if printed in default position.
Like the FB page here: https://www.facebook.com/orlac...
Thank you! Enjoy.
Update Version 1.1 with some improvements for better clearance and fitting was uploaded : "FF_PROSPOOL_11_orlach.stl"
Created by orlach design at www.orlachdesign.com 
Print Settings Printer: Creator PRO 2016 
Rafts: No 
Supports: No 
Resolution: 0.2 
Infill: 15%
Monoprice, ffcp, ff, Wanhao, CTC, upgrade, 2017, 2016, creator-pro, flashforge,flash_forge, 3D-Design
FF_PROSPOOL_11_orlach.stl
6.72 MB