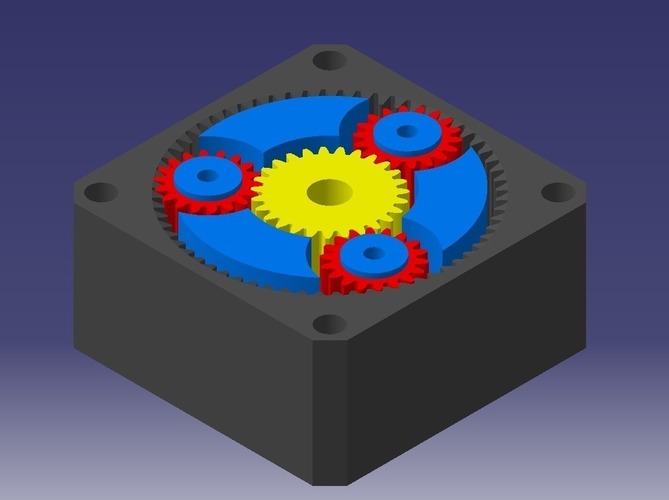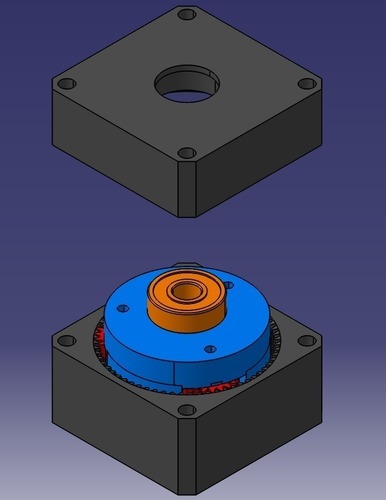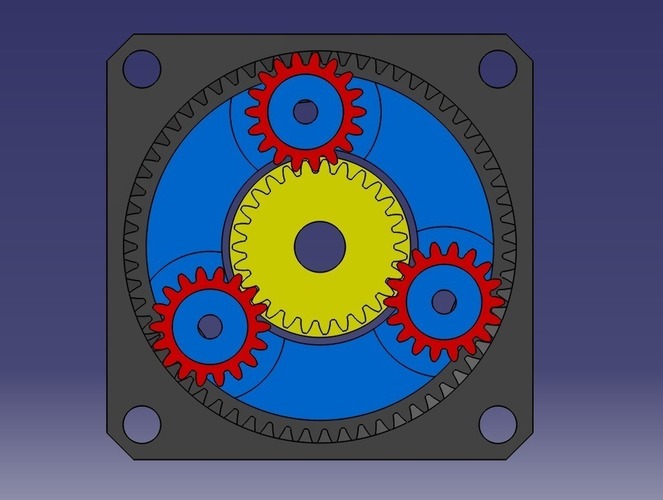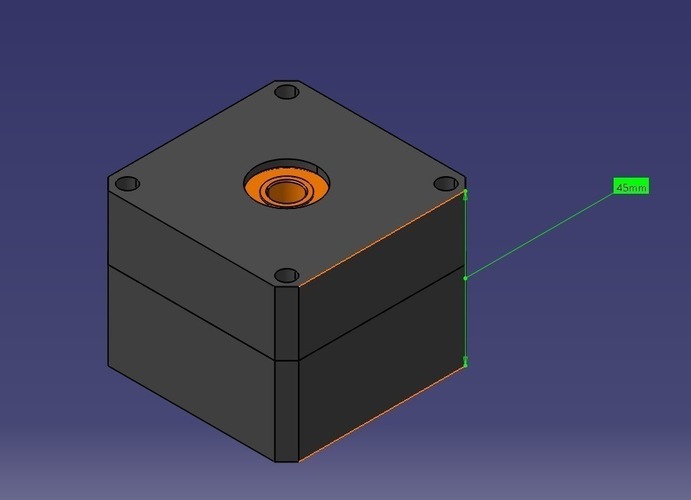 No Prints Yet

Be the first to upload a Print for this Design!
Summary NEMA 23 compatible planetary gearbox reducer. It has a reduction ratio of 1:3.333; Ring teeth: 63 Sun teeth: 27 Planet teeth: 18 In addition to included files you will need an M8 bolt, M8 nut, and 22mm OD/8mm ID/7mm TH bearing, along with a NEMA23 motor. Lubrication is essential - you should not run the gears dry or the planets will bind to the carrier. Apply a lot of lubricant grease. Print Settings Printer: Geeetech i3 (modified) Rafts: No Supports: No Infill:
=10% Notes: Infill density over 10% works good enough, you can go higher if you want a sturdier result.
3.333base_top.stl
10.9 MB
3.333carrier_top.stl
4.86 MB