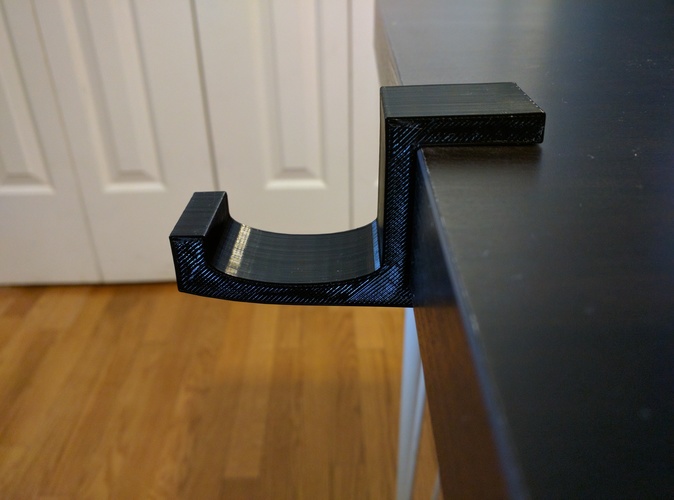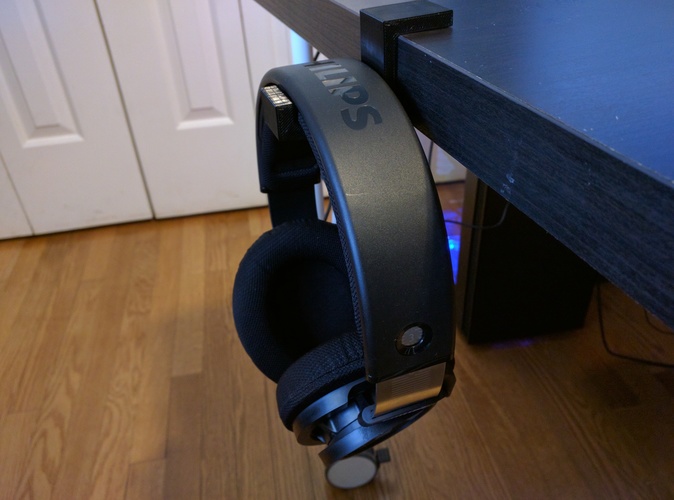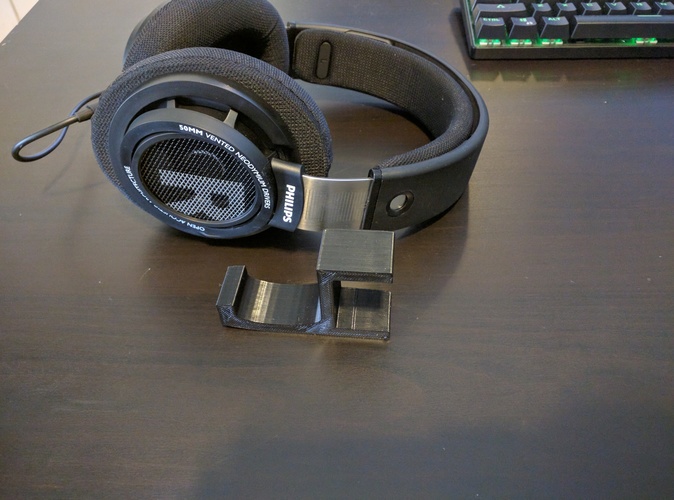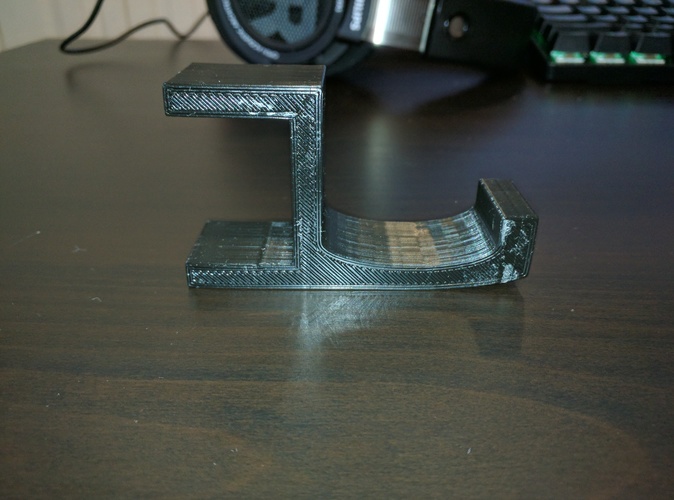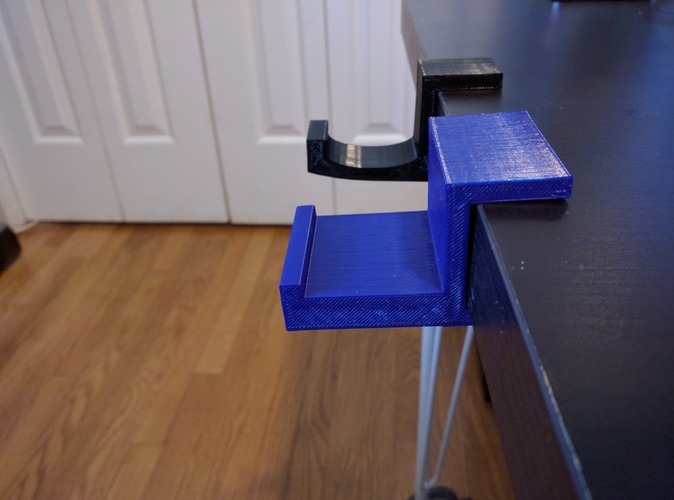 Second version of the headphone table hook.
Hang up your headphones next to your table with this.
Takes up 1 x 1 in. on top of the table, and has a lowered 1 x 1.8 in. arm to hang your headphones on. Meant to grip onto 3.49 cm (1 and 3/8 in.) thick tables, the standard for LINNMON Ikea table tops, but can be adjusted with a spacer/cushion to fit thinner tables.
Change Log:
>2.54 cm (1 in.) width, but can easily be scaled to 2 in. wide (like version 1) if preferred.
>Curved hook for strength, and shaped to better hold hanging headphones
>Grip-space narrowed for a snugger fit on the table top