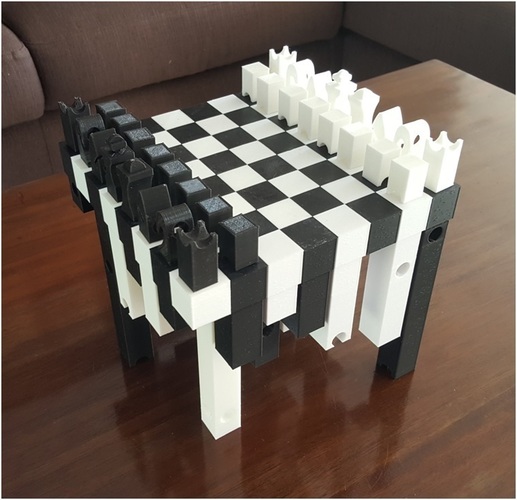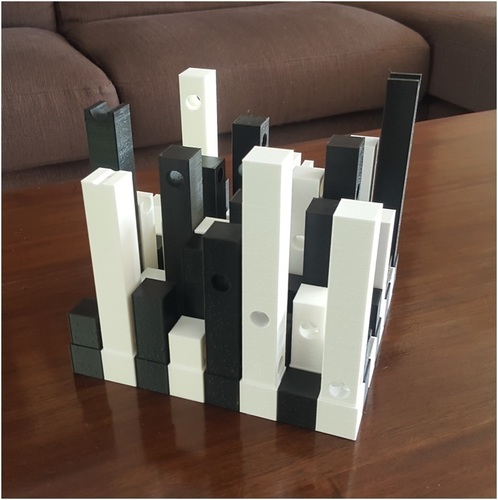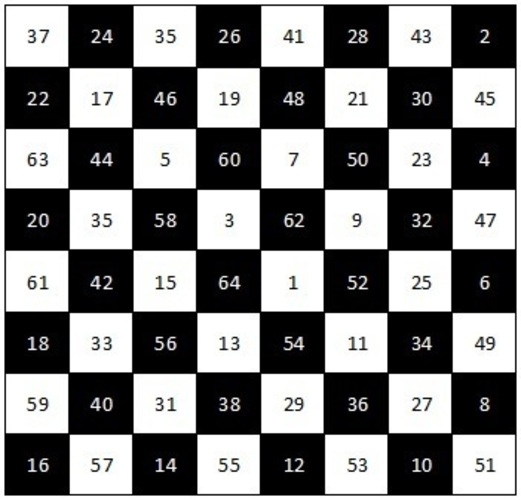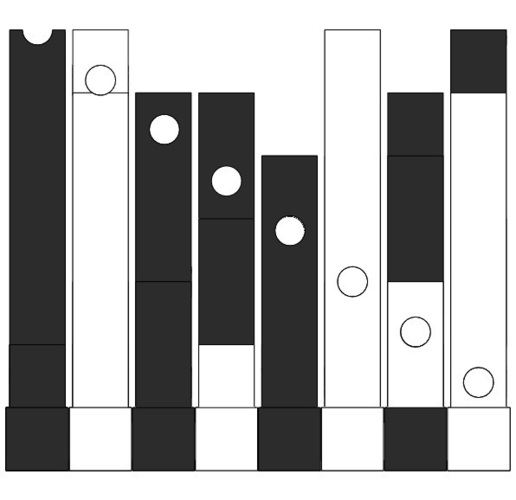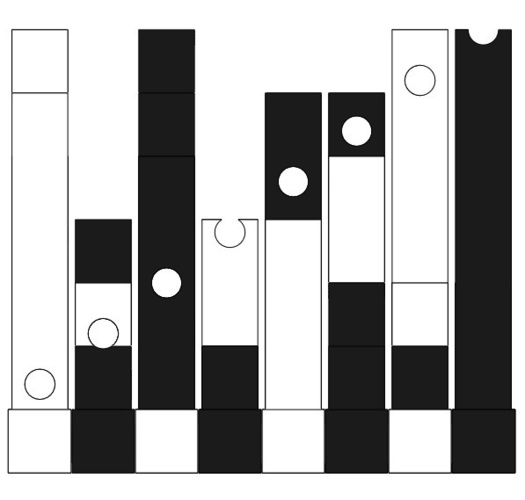 No Prints Yet

Be the first to upload a Print for this Design!
Chessboard to be assembled with glue. You can print all the white parts all at once (same for the black ones) or one bye one.  You can even use it like a 3D puzzle game without using the assembly diagram. Perhaps your model we will not be exactly like mine but that doesn't matter if you like it !
You can use it with the chess set on the following link : https://pinshape.com/items/305... It's free.
Please give me your impressions and the most important over all enjoy it !
echiquier_noir-44.STL
17.5 KB
echiquier_noir-42.STL
17.5 KB
echiquier_noir-34.STL
2.23 KB
echiquier_blanc-37.STL
30.4 KB
echiquier_blanc-35.STL
2.23 KB
echiquier_blanc-33.STL
2.23 KB
echiquier_blanc-31.STL
3.01 KB
echiquier_blanc-29.STL
3.01 KB
echiquier_blanc-27.STL
30.7 KB
echiquier_blanc-25.STL
3.01 KB
echiquier_blanc-23.STL
3.01 KB
echiquier_blanc-21.STL
2.23 KB
echiquier_blanc-13.STL
10.2 KB
echiquier_blanc-09.STL
3.01 KB
echiquier_blanc-05.STL
3.01 KB
echiquier_blanc-01.STL
3.01 KB
echiquier_noir-38.STL
2.82 KB
echiquier_noir-30.STL
3.01 KB
echiquier_noir-26.STL
17.5 KB
echiquier_noir-20.STL
10.2 KB
echiquier_noir-18.STL
10.2 KB
echiquier_noir-12.STL
3.01 KB
echiquier_noir-08.STL
3.01 KB
echiquier_noir-04.STL
14.1 KB
echiquier_blanc-59.STL
3.01 KB
echiquier_blanc-55.STL
9.07 KB
echiquier_blanc-53.STL
3.01 KB
echiquier_blanc-47.STL
9.07 KB
echiquier_blanc-43.STL
11.8 KB
echiquier_blanc-39.STL
17.5 KB
echiquier_blanc-19.STL
4.57 KB
echiquier_blanc-15.STL
17.5 KB
echiquier_blanc-11.STL
2.23 KB
echiquier_blanc-07.STL
10.2 KB
echiquier_blanc-03.STL
26.9 KB
echiquier_blanc-63.STL
3.01 KB
echiquier_blanc-17.STL
31.9 KB
echiquier_blanc-41.STL
10.2 KB
echiquier_blanc-45.STL
2.23 KB
echiquier_blanc-49.STL
3.01 KB
echiquier_blanc-51.STL
2.62 KB
echiquier_blanc-57.STL
10.2 KB
echiquier_blanc-61.STL
10.2 KB
echiquier_noir-02.STL
9.85 KB
echiquier_noir-06.STL
3.01 KB
echiquier_noir-10.STL
2.82 KB
echiquier_noir-14.STL
2.23 KB
echiquier_noir-16.STL
13.6 KB
echiquier_noir-22.STL
11.8 KB
echiquier_noir-24.STL
2.23 KB
echiquier_noir-28.STL
10.2 KB
echiquier_noir-32.STL
2.23 KB
echiquier_noir-36.STL
2.23 KB
echiquier_noir-40.STL
4.57 KB
echiquier_noir-46.STL
4.57 KB
echiquier_noir-48.STL
10.2 KB
echiquier_noir-50.STL
17.5 KB
echiquier_noir-52.STL
10.2 KB
echiquier_noir-54.STL
17.5 KB
echiquier_noir-56.STL
6.92 KB
echiquier_noir-58.STL
2.82 KB
echiquier_noir-60.STL
17.5 KB
echiquier_noir-62.STL
2.82 KB
echiquier_noir-64.STL
2.23 KB
Chessboard_structure.STL
72.3 KB
Black_chessboard.STL
255 KB
White_chessboard.STL
285 KB