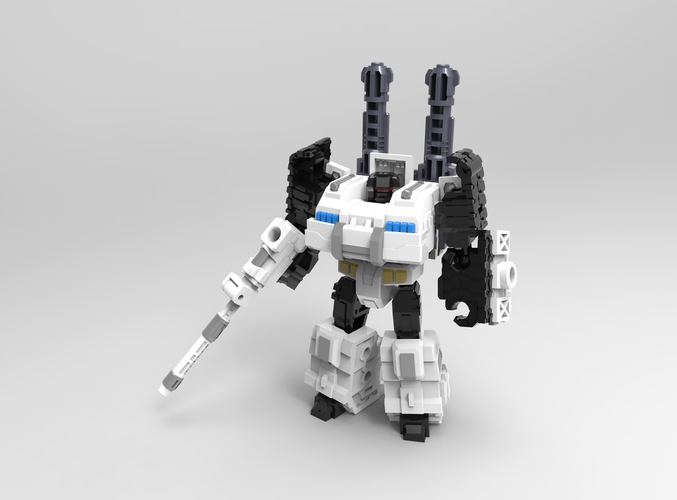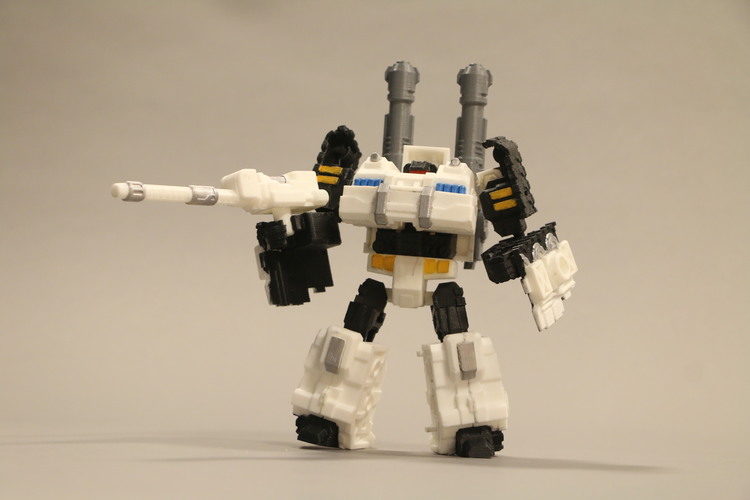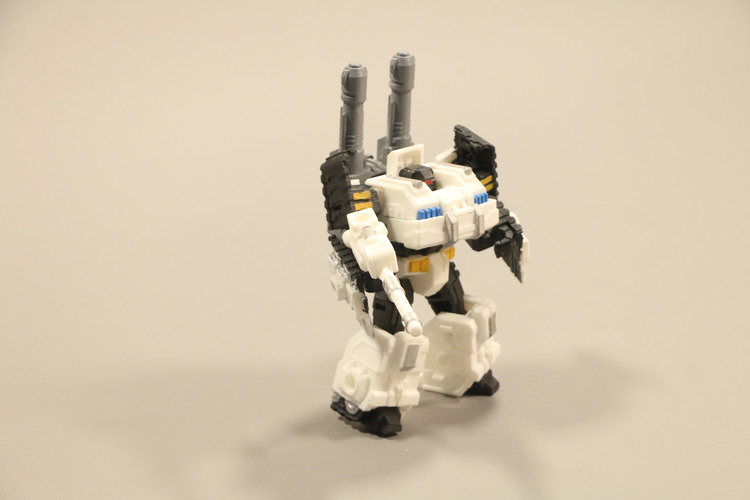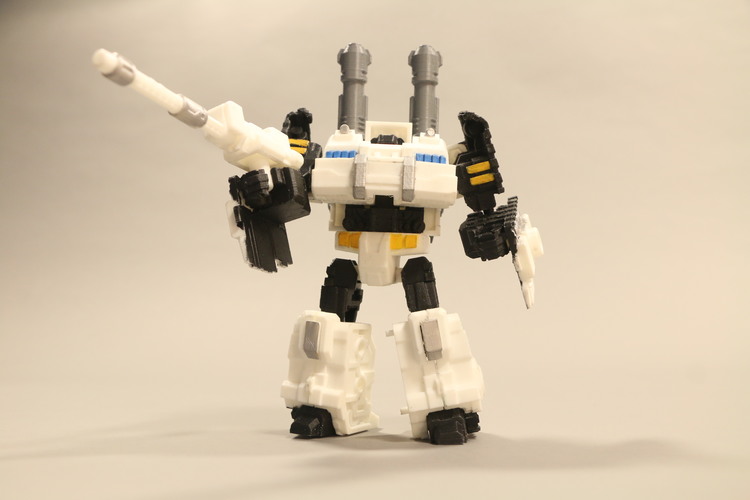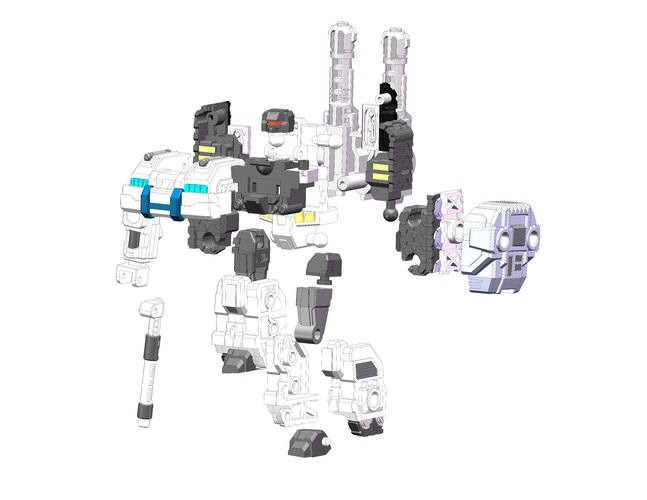 Hello Everyone! This is a big project and the very first project that 3D Solutech Designing House presents. We made a Transformer Slammer replica. We made all parts 3D printable, with perfect adjustment to meet the 3D printing standard.
Transformed in two shapes, one is Tank mode, and the other is human mode that enables weapons. Great toys to play with, let your kid to make them and play.
Stay tuned, 3D Solutech designing house is coming with more amzing stuffs.
right arm connector2.STL
18.1 KB
artillery connector.STL
7.11 KB
artillery2(1).STL
24.2 KB
artillery3(1).STL
684 Bytes
front connector.STL
7.11 KB
right arm connector.STL
16.9 KB
right arm connector1.STL
235 KB
right arm2(2).STL
17.5 KB
right leg1(1).STL
20.2 KB