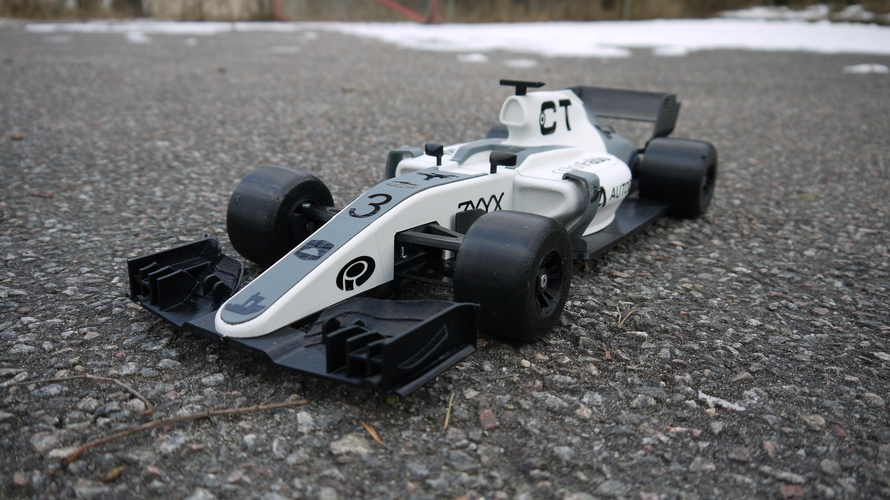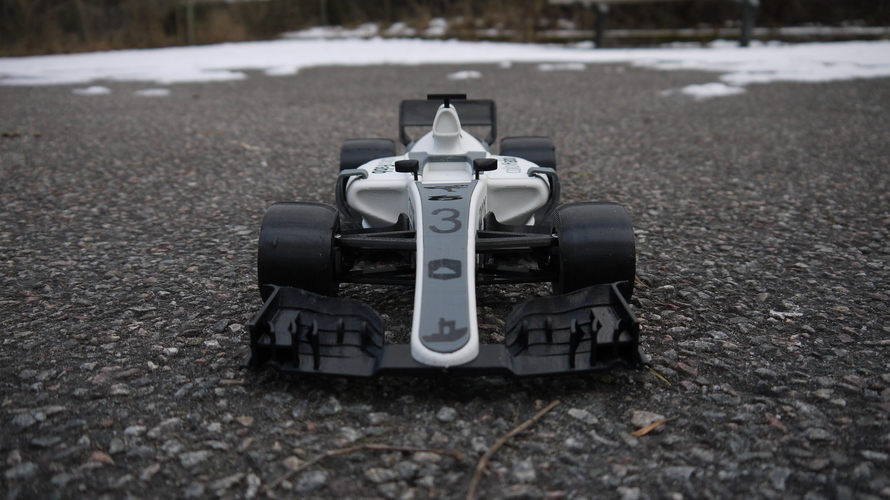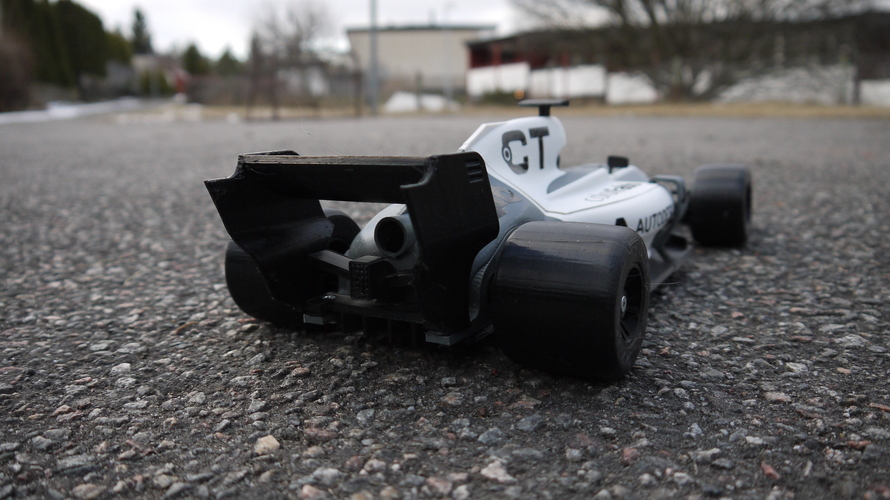 No Prints Yet

Be the first to upload a Print for this Design!
Please consider supporting me on Patreon: https://www.patreon.com/Daniel...
To the 2017 Formula season the cars are updated on numerous points. Of course there´s more to it than meets the eye but some of the more notebale changes are to the design i guess. I ave chosen to change a couple of the parts to add a little "2017 look" to the OpenRC F1 with these parts.
The changes means an all over wider car, wider rear tires, wider rear axle. New, lower and wider rear wing and a minor change to the front wing making it slightly delta shaped. I should probably have put some more time into these updates but there´s no time so it´s open to anyone to edit these parts or make entirely new ones.
Front Chassie OpenRC F1 2017.stl
360 KB
Rear Tire OpenRC F1 2017.stl
437 KB
Rear Wing OpenRC F1 2017.stl
313 KB
Front Lower BOM OpenRC F1 2017.stl
57.5 KB
Rear Wing_old OpenRC F1 2017.stl
870 KB
Sharkfin OpenRC F1 2017.stl
25.2 KB
Steering Push Pin OpenRC F1 2017.stl
20.6 KB
Front Upper BOM OpenRC F1 2017.stl
521 KB
Front Wing OpenRC F1 2017.stl
1.11 MB
Barge Board Left OpenRC F1 2017.stl
34.4 KB
Barge Board Right OpenRC F1 2017.stl
34.4 KB
Body_Lid OpenRC F1 2017.stl
1.46 MB
Front Wing_old OpenRC F1 2017.stl
593 KB
Motor Cover OpenRC F1 2017.stl
1.43 MB
Rear Axle OpenRC F1 2017.stl
68.9 KB
Rear Chassie OpenRC F1 2017.stl
525 KB
Rear Rim OpenRC F1 2017.stl
446 KB