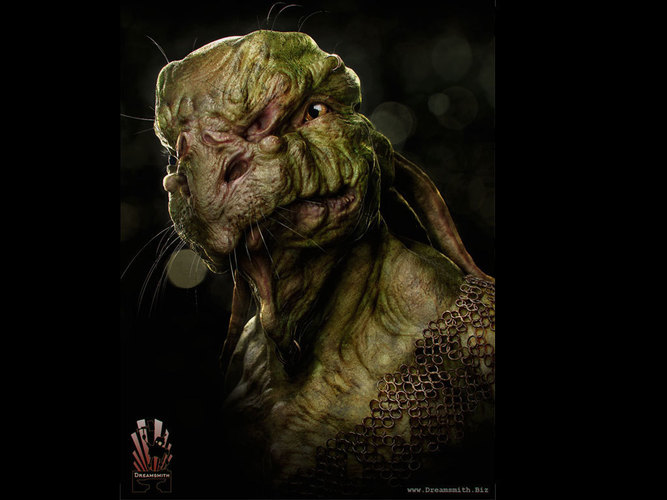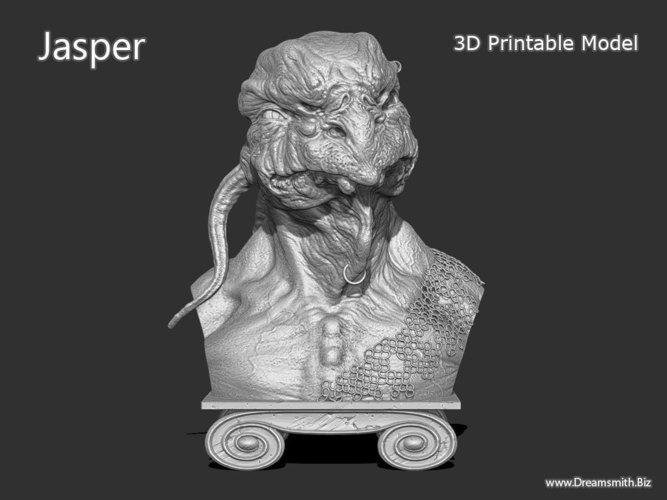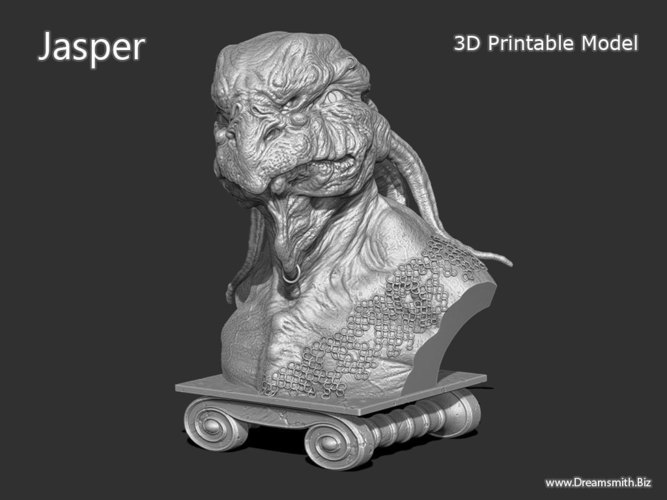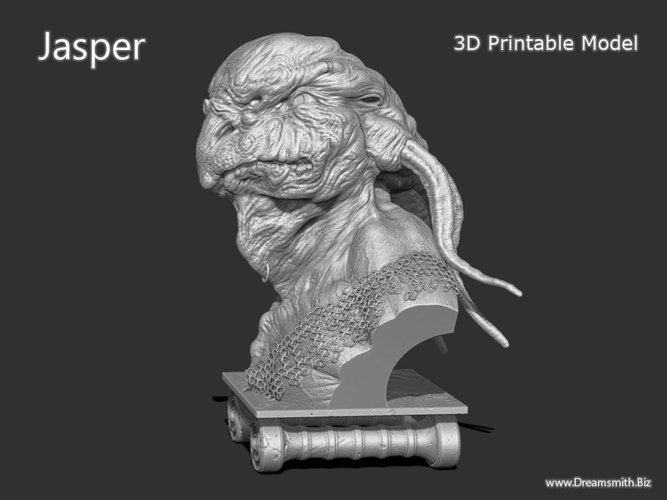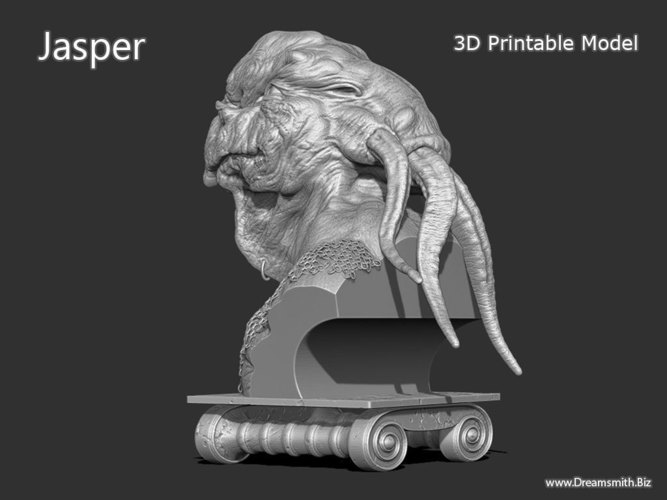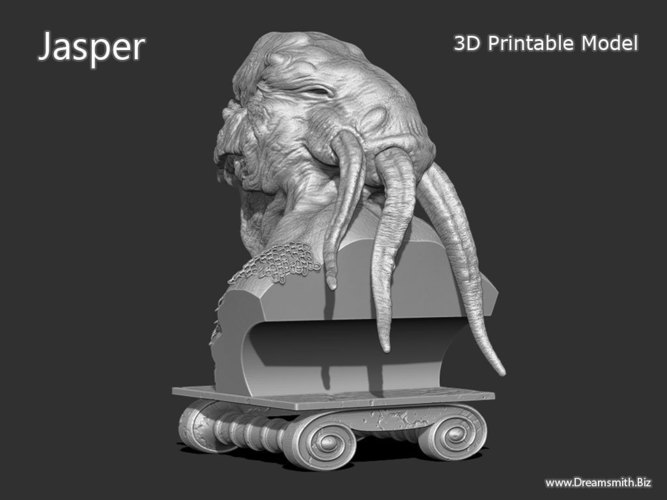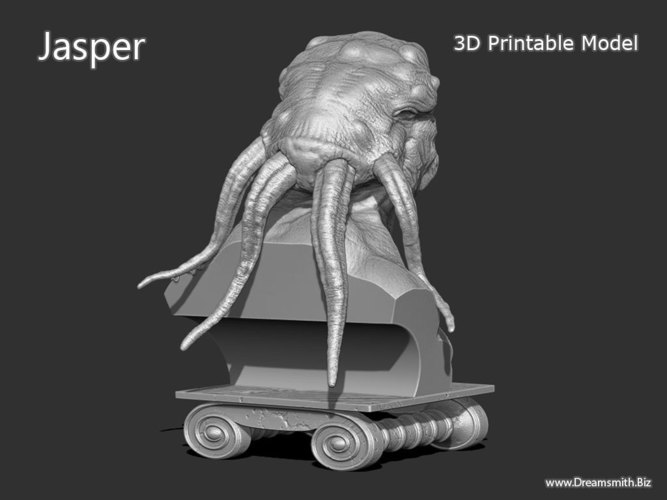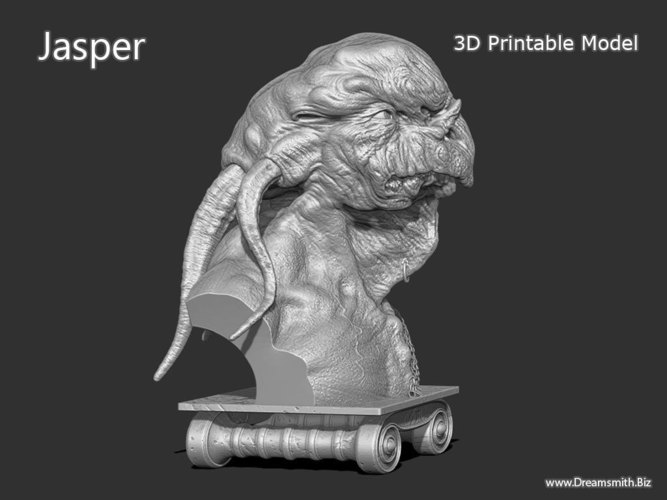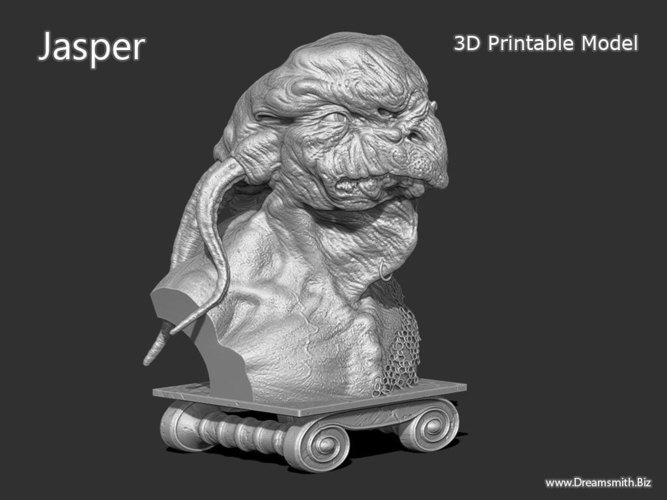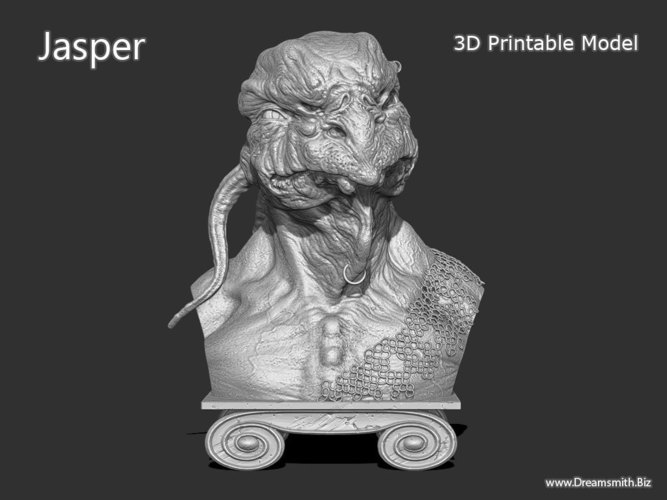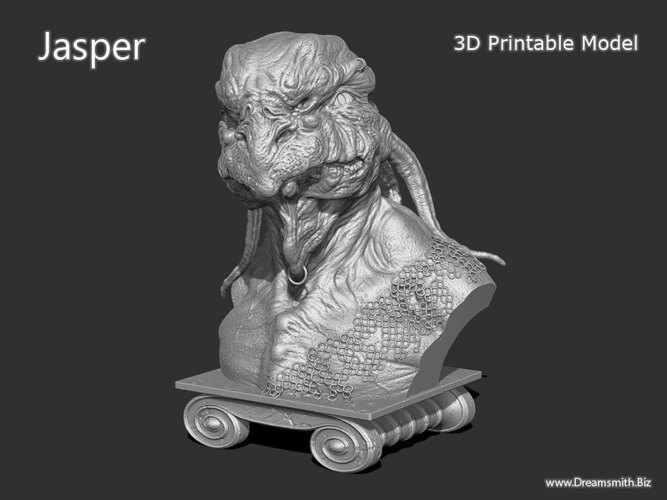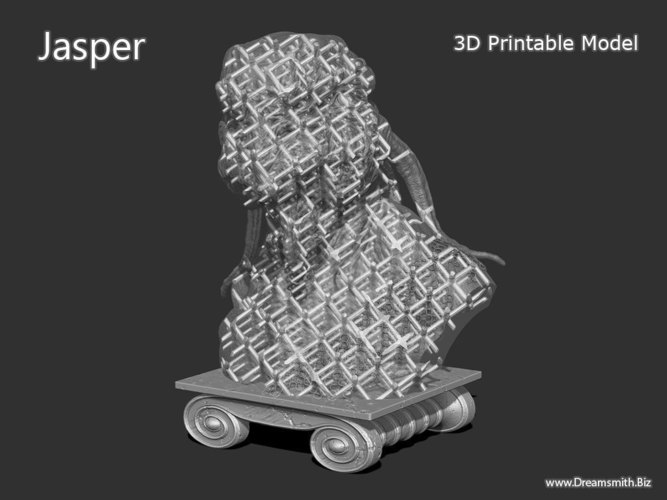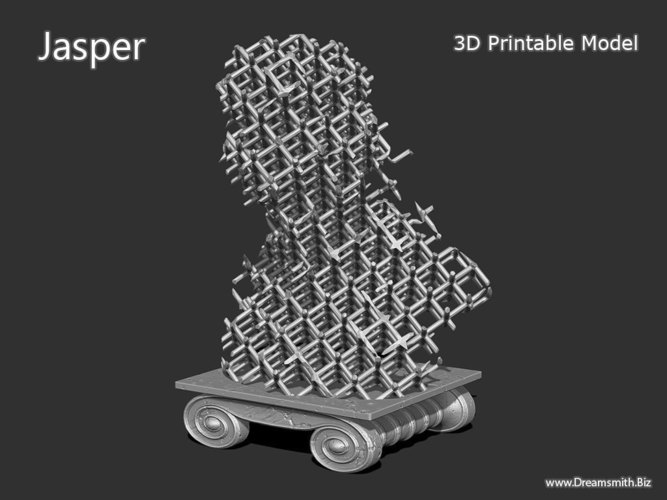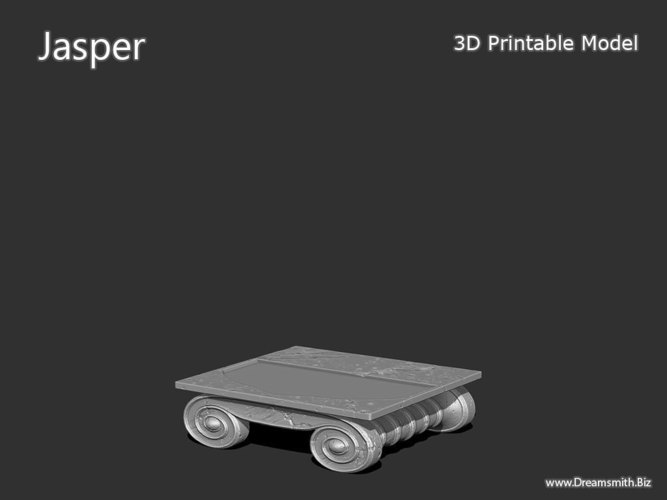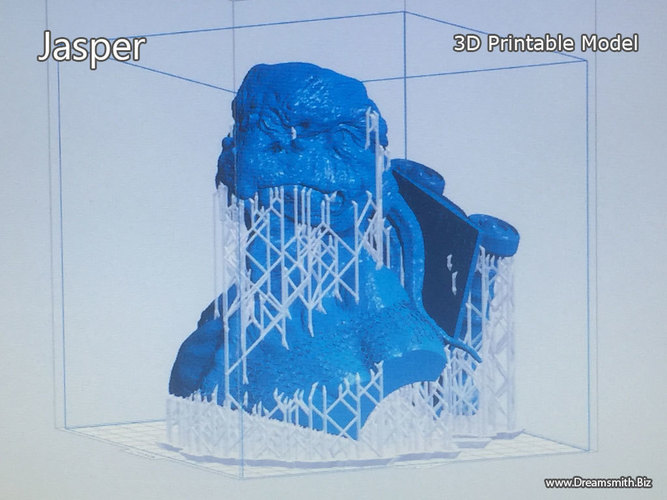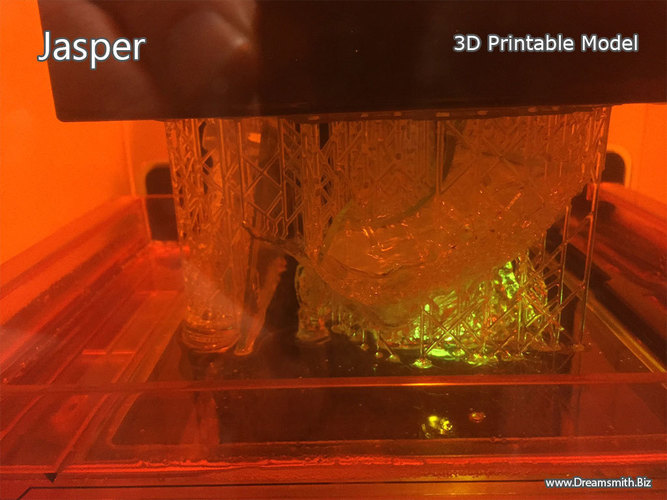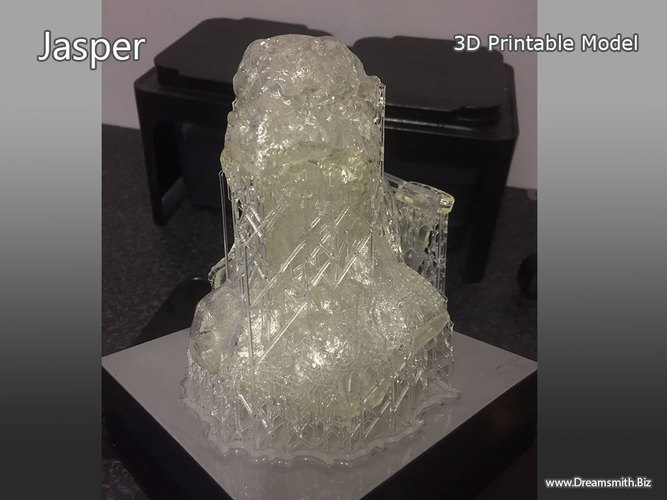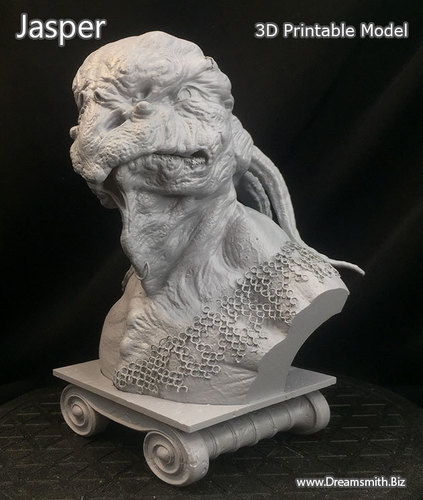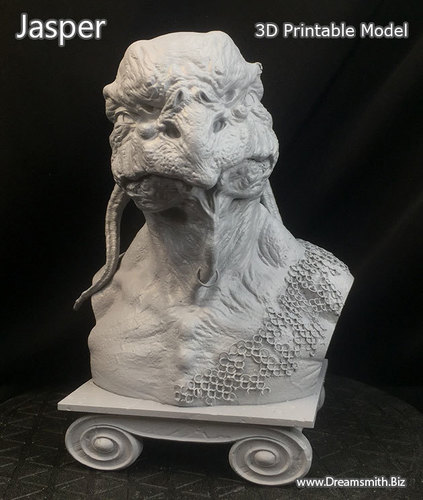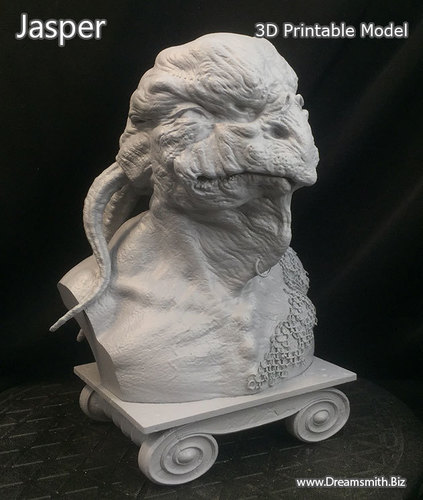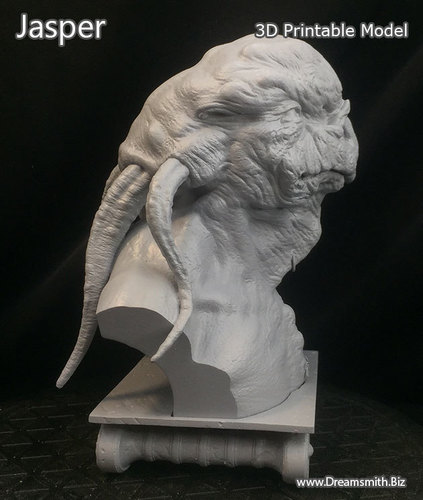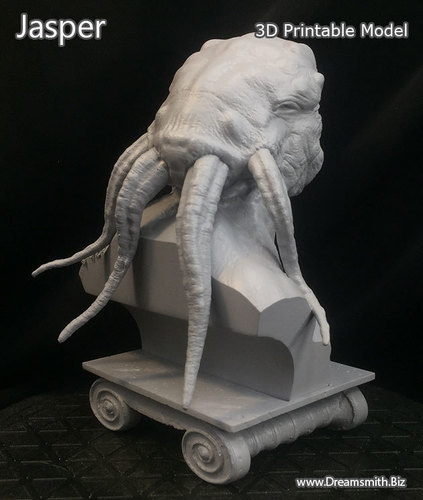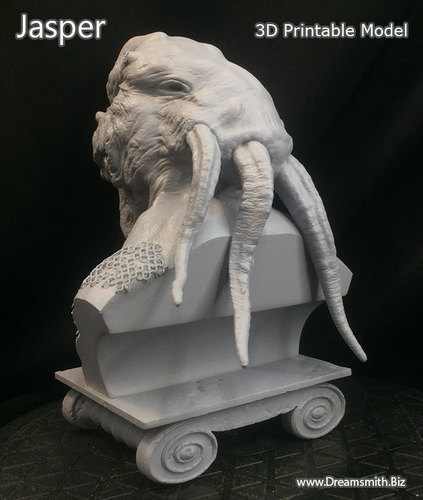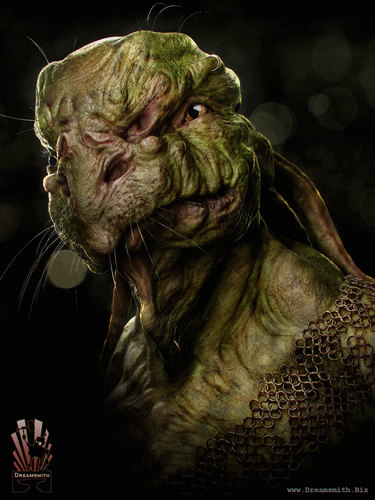 Name: Jasper
Species: Unknown
Location: Swamp Lands in a parallel universe where dinosaurs never went extinct.
Software used: ZBrush and Meshmixer
3D Printer used: Form2 @ 25microns Clear Resin
3D model's Features:
The model is scaled to 15cm and prints in 2 parts which is the bust and the stand. No assembly required.
I hollowed it out with a 2mm skin and filled it with a lattice structure. This makes it use very little resin while keeping it structurally strong.
I included a second version which is bigger that can be scaled and processed to print on any machine.
Files included:
OBJ -  preview file
Form2 - Setup file I used to make the print
OBJ - 15cm Hollowed with internal lattice structure - This is the one I printed
OBJ - 25cm Solid - This can be used on other printers
JPG - Original full color design file, rendered images of the 3D file, rendered images explaining the lattice structure, pictures of the print process and lastly, pictures of the completed 3D print painted grey.
Personal Message:
I love designing creatures. The ability to print them out makes it so much cooler! It's even better to find something fun to print for free. So enjoy!
Download the files, share your 3D printed results with me, have fun!
Best
Jaco
PS: Let me know if there are any problems with the files.
Jasper_Complete.OBJ
20.6 MB
RackMultipart20170202-66-uoj8hk.zip/03_Base.OBJ
3.4 MB
RackMultipart20170202-66-uoj8hk.zip/03_Bust.OBJ
9.14 MB
RackMultipart20170202-17407-l0sbhh.zip/02_Base_Decimated_Solid.obj
9.38 MB
RackMultipart20170202-17407-l0sbhh.zip/02_Bust_Decimated_Solid.obj
34.2 MB
RackMultipart20170202-66-15d6z2q.zip/Jasper_15cm_01.form
34.8 MB