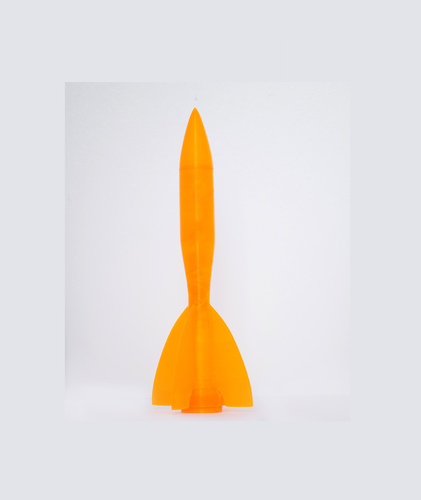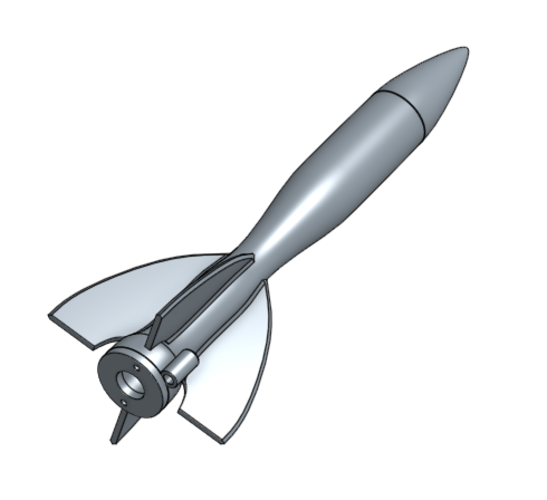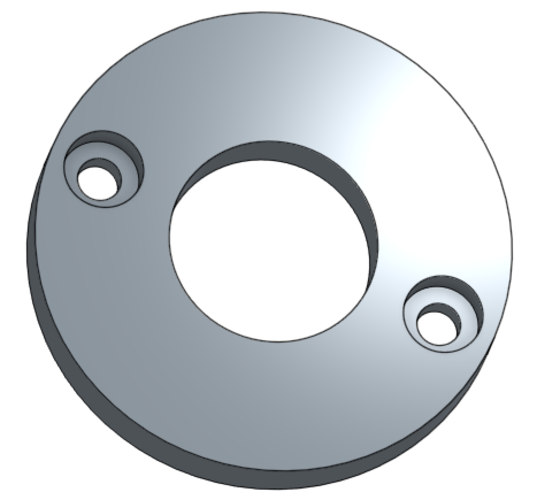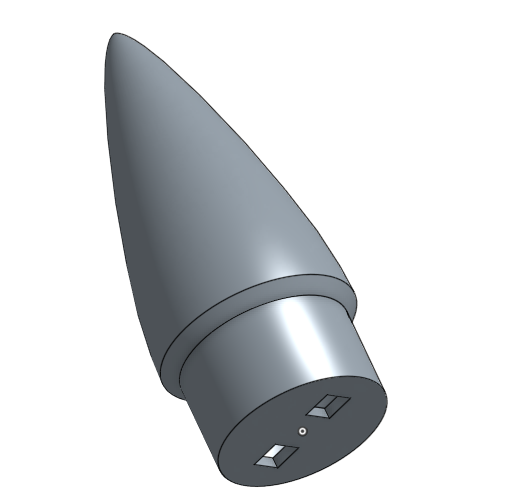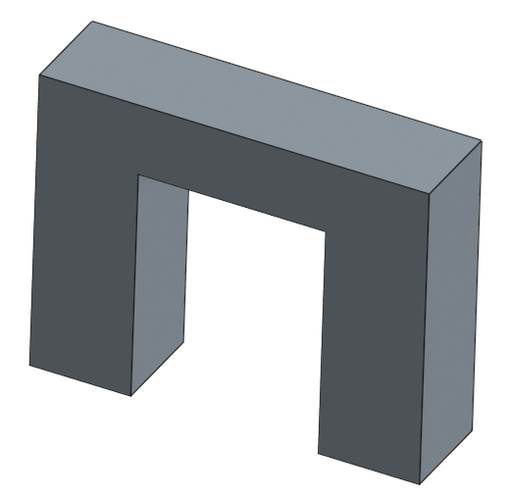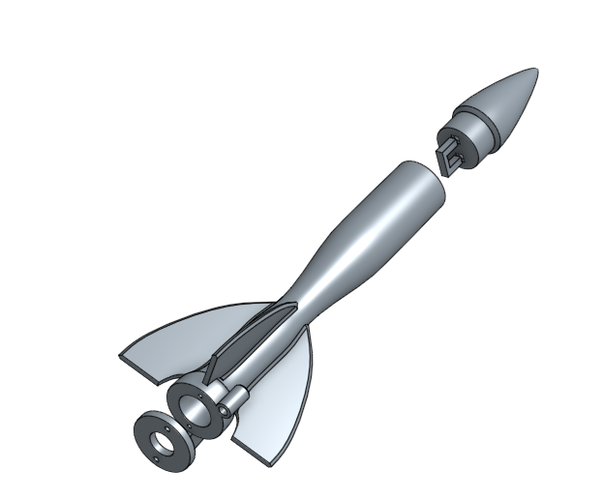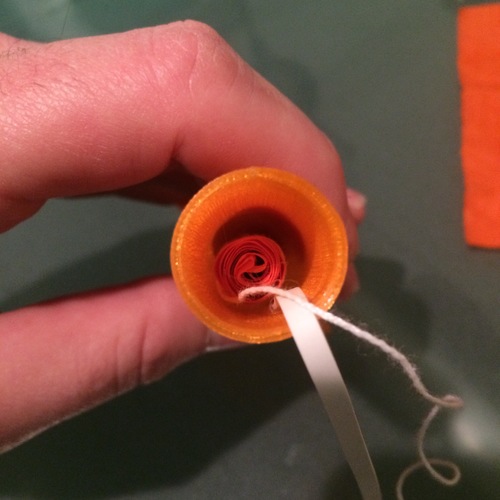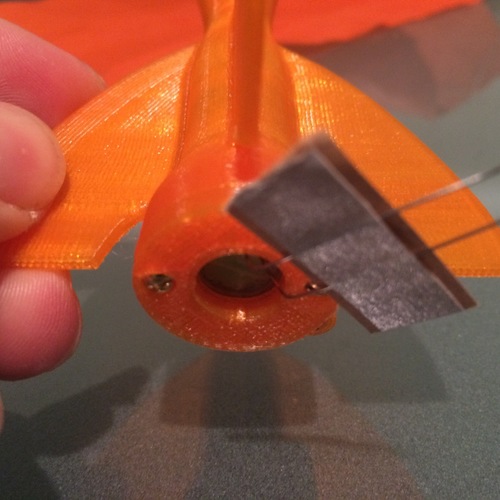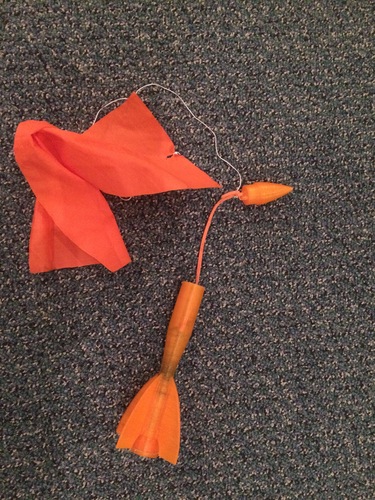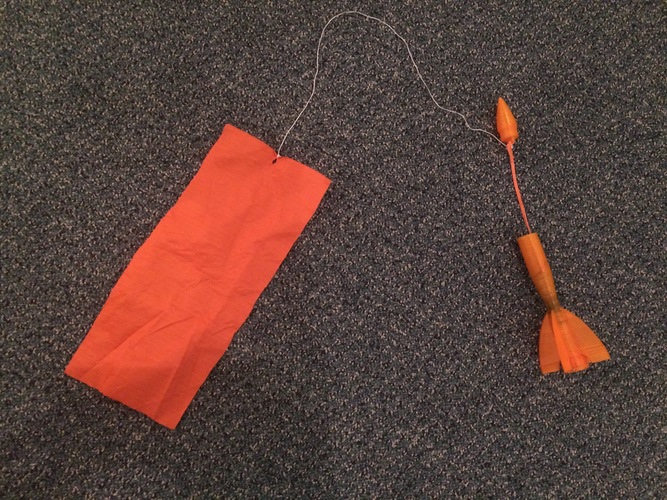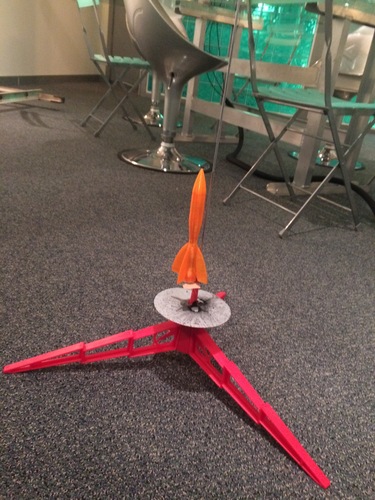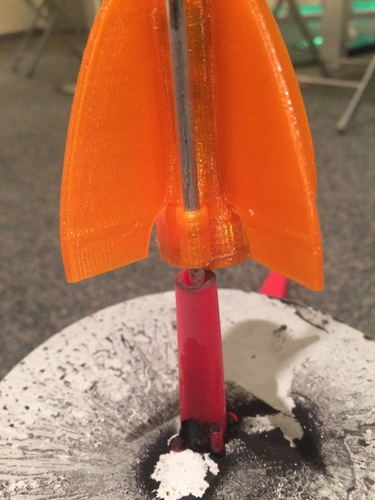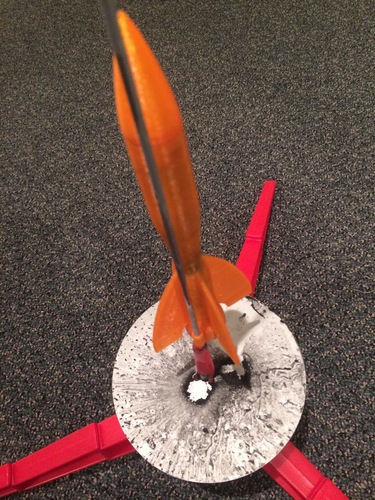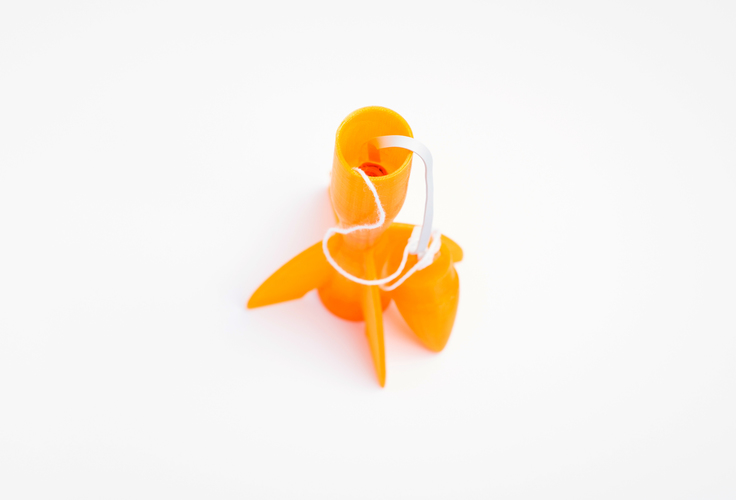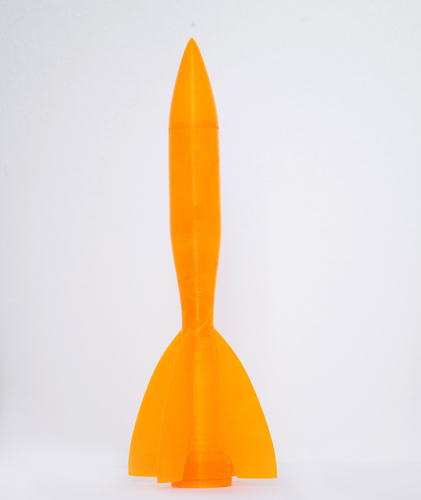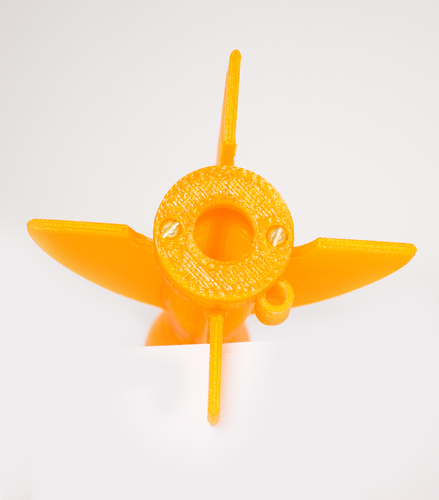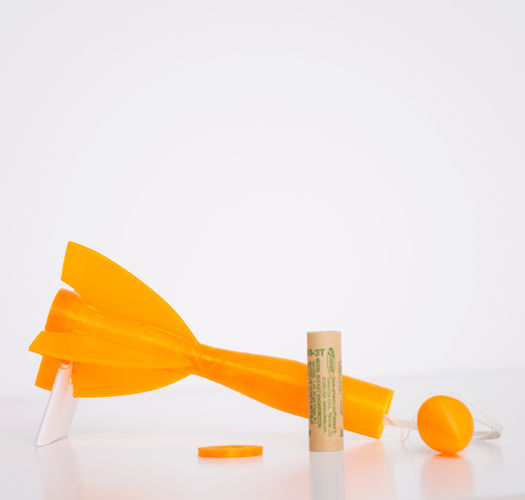 This design was created specifically for the space design contest. It is a simple to print, easy to assemble, and fun to play with model rocket that can be launched using any size A rocket motor. The rocket flies very straight and high. It achieved about 300 ft altitude using an  A10-3T motor.  No supports are required for printing. We had good success using 0.2 mm layer height and 25% infill.
We hope you enjoy printing and launching this rocket. We sure did, check out this video of the rocket in action. Please share photos of your prints and let me know how your launch went. Send a message if you'd like any advice on assembly or launching.
To assemble the rocket glue the U shaped shock cord attachment point into the slots on the base of the nose cone. Be sure to leave enough gap to tie a string and rubber band  through. Tie a string between the attachment point and something you can use as a streamer or parachute. We used a scrap piece of ripstop nylon fabric  for mine. To make the shock cord cut a rubber band and glue one end to the inside wall of the main body. Tie the other end to the shock cord attachment point. Now all that remains is to screw on the motor holder using size 1 or 2  x 1/2" wood screws once you've inserted a motor.
NASA's website contains some great information on model rockets that was very helpful in creating this design.
shock cord attach point.stl
1.45 KB