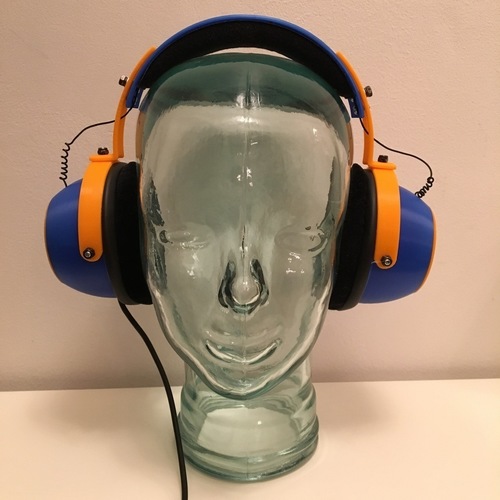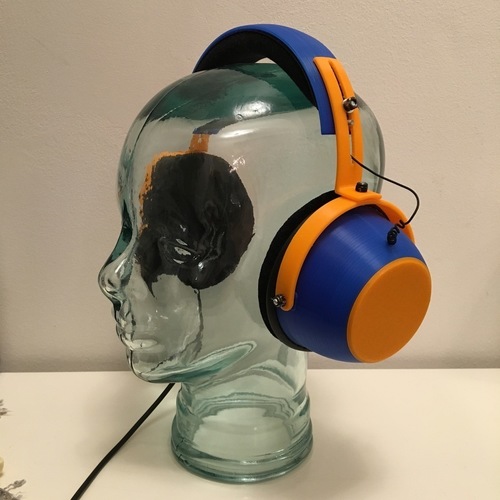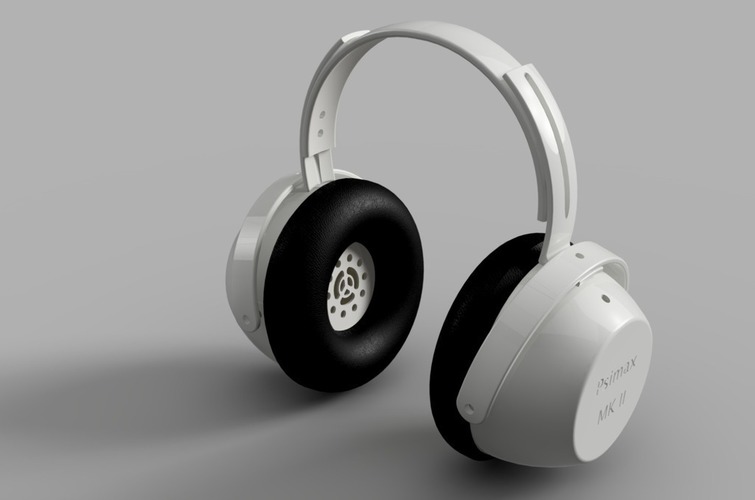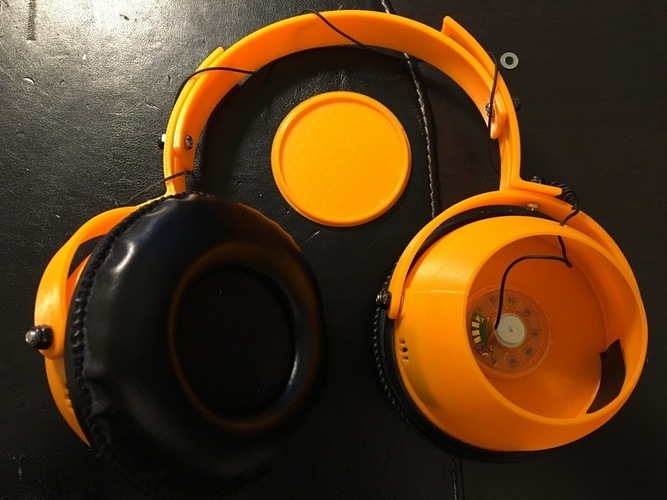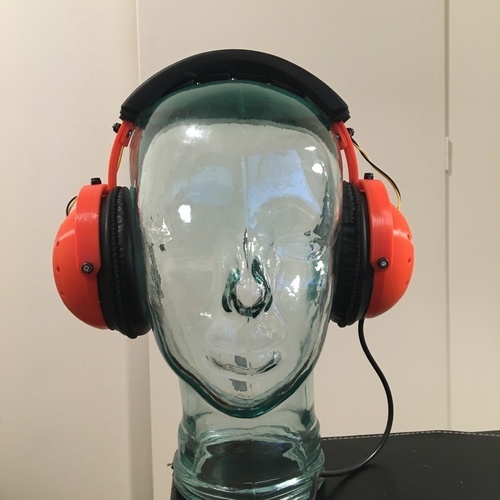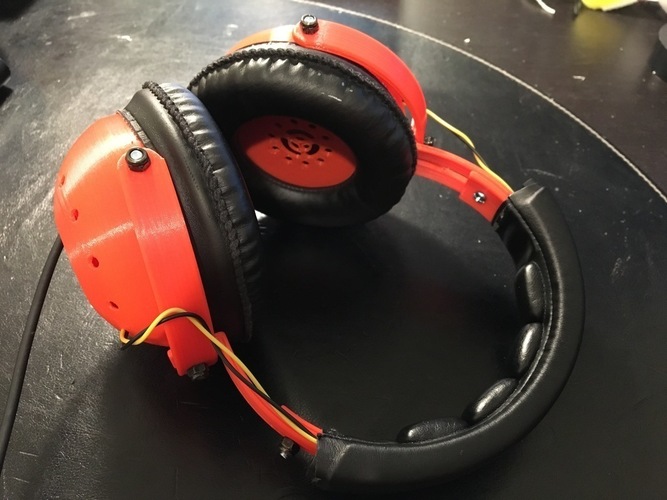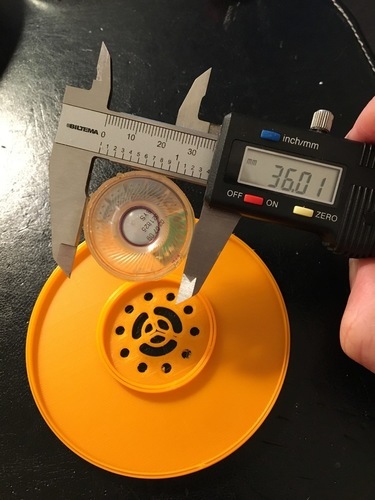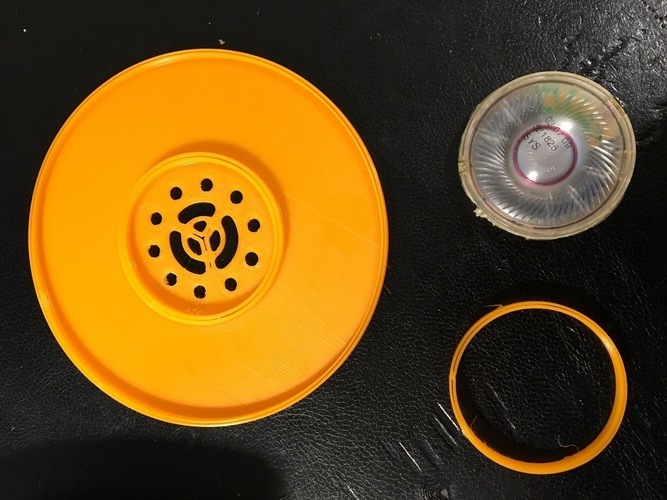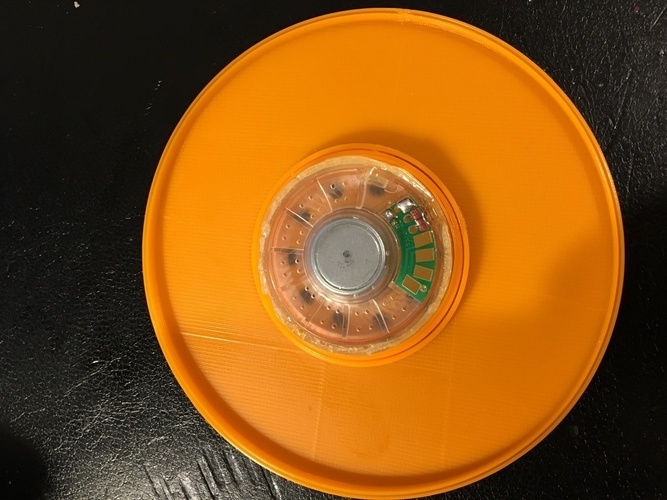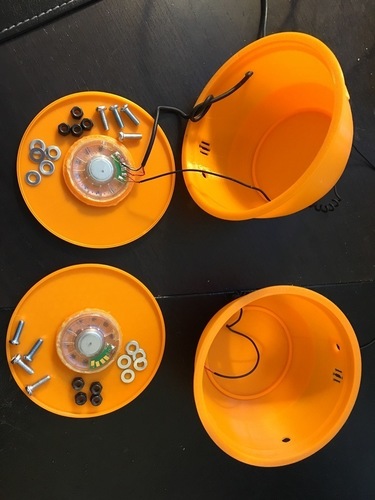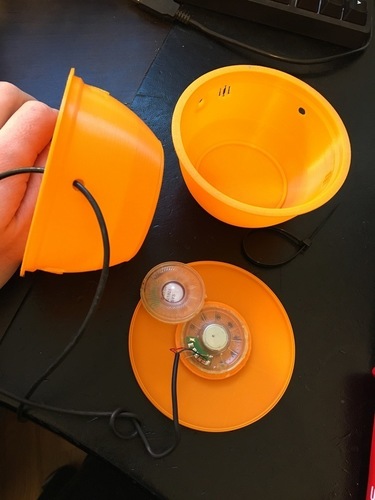 No Prints Yet

Be the first to upload a Print for this Design!
Summary This is roughly modeled on the style of 60's and 70's headphones manufactured by Lenco in Switzerland. Tired of headphones that are designed to fail, I was inspired to design this, which any part can easily be replaced in relatively short time.
Print Settings
Printrbot Simple Metal Rafts: No Supports: Yes Resolution: 0.2 Infill: 20% Notes: Disable small gap-fill for ALL printed parts, and use 3 perimeters. Open Earcups: Print the earcups open-end down, put supports up to the "socket" at the back of the cup. Closed Earcups: Print earcups large open-end down, print the back plate logo side down. Arms: The print settings should allow for a small 0.2mm gap in the middle of the arm structure, which is for the "flex". You will also need to fill the bolt-slots in the slotted upper-arms with supports. Front Baffle: You will want to adjust the baffle to fit your speakers / drivers. Design and print adapter rings with a outer diameter of 42mm on which to place your driver, so the diaphragm is clear of the grill. Your adapter ring should have a inner diameter equal to your driver outer diameter + 0.25mm, and a outer diameter of exactly 42mm. Post-Printing Assembly Start with the upper/slotted arm and earcup arm, using a 4mm screw, washers and locknut. Repeat for attaching the arms to the earcup. Then use a bolt and locknut for headband to attach to the upper arms. Insert wiring, Glue driver to the front baffle, solder cables to drivers, remembering to run the wire through the correct holes. Also leave a little play on the wire which goes from left to right earcup. Cushions: You can use standard AKG earcup cushions which are roughly 100mm accross. K240 or K271 compatible ones. I liberated the headband cushion from a old pair of Shure headphones for the headband. There are "generic" ones on ebay which button up over the headband also. Sound Tuning. The front baffles come in two versions, vented and closed, vented is tunable to reduce bass. Cover vents one by one to increase bass as desired. Also experiment with material between the baffle and the ear, like felt or sponge. see: http://www.brentbutterworth.co...
Front_Baffle_with_Bass_Tuning_Ports_42mm.stl
805 KB
Upper_Arm_To_Headband.stl
791 KB
Earcup_closed_back.stl
552 KB
Headband_-_Large.stl
1.87 MB
Earcup_closed_back_clean.stl
482 KB
Front_Baffle_Closed_42mm_Driver.stl
782 KB
Earcup_closed.stl
1020 KB