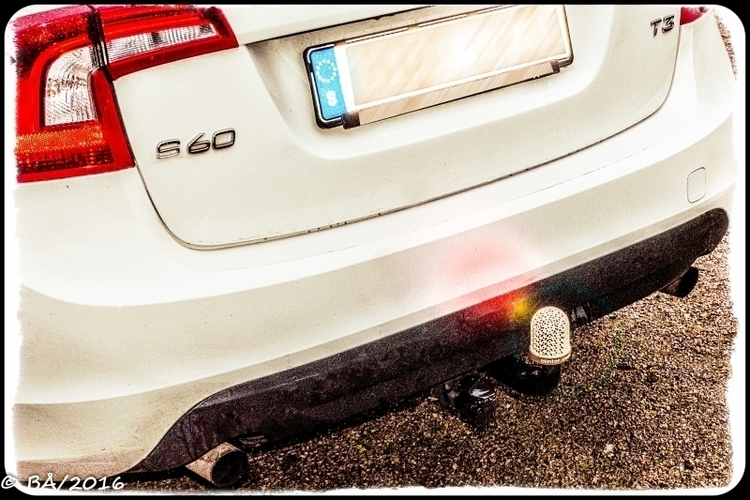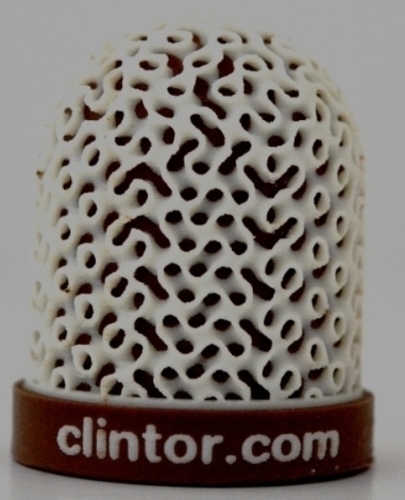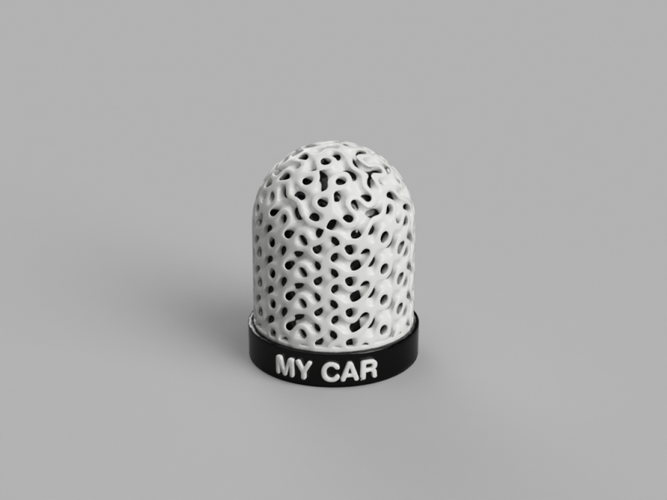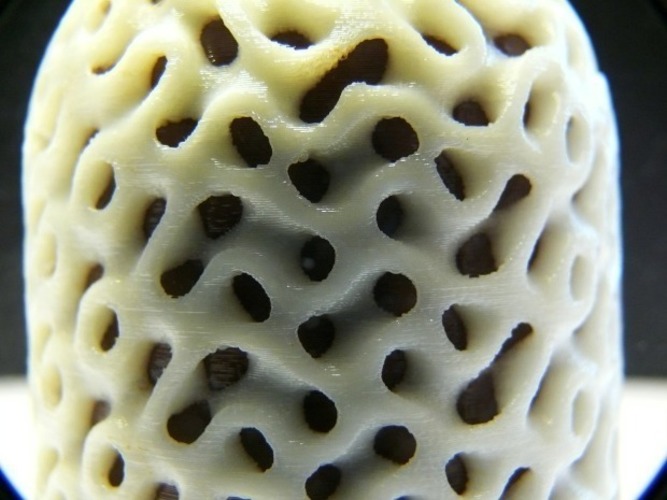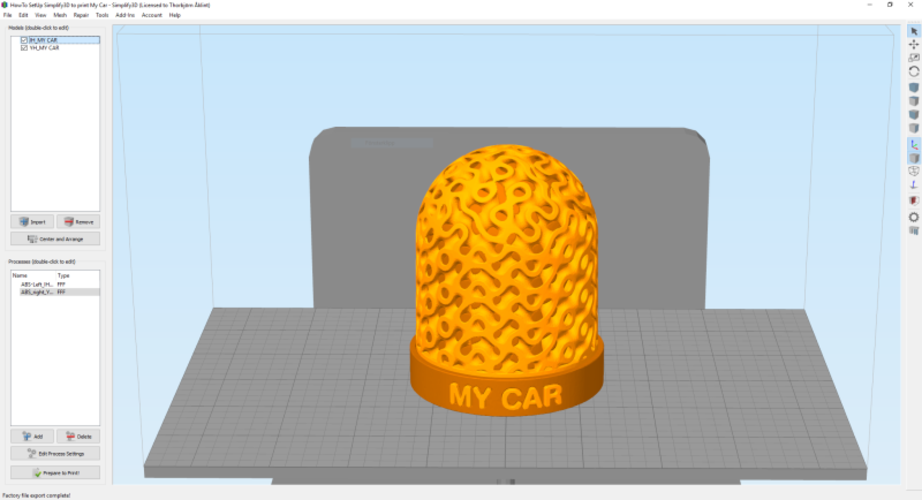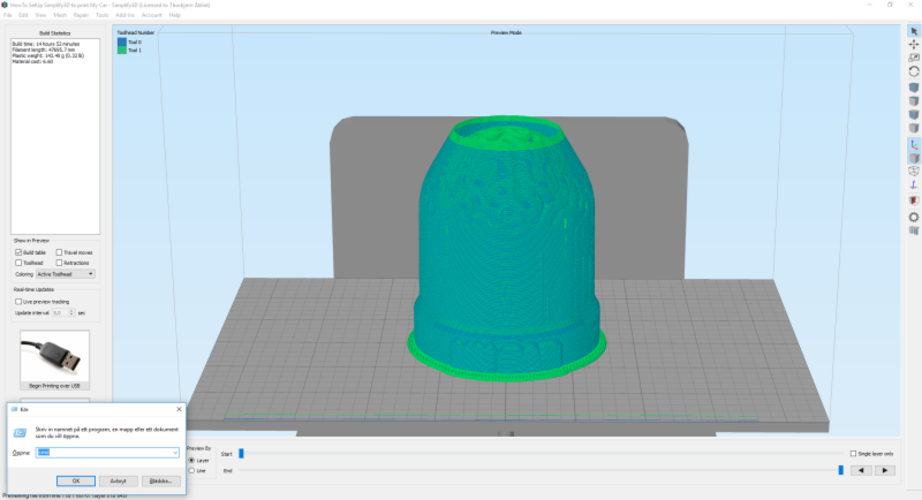 Pimp your car with a new hitch cover design. This design will snap on a hitch ball with a diameter of 50 mm (a normal standard in EU). This design works for a multi color FDM printer.  
Only use ABS plastic if you try to print this one.  ABS plastic is ductile enough to snap on the hitch ball and ABS is also water resistant. 
I share my Simplyfy3d file that I used to print this design. Just rename the file extension of the file HowToSetUpSimplyfy3D.txt from .txt to .factory. The factory file HowTo SetUp Simplify3D.factory is designed for my FlashForge Dreamer printer. You might need to recreate this file to fit your 3d printer, but you can still use this file to see my suggested support, raft, ooze shield strategies for the different extruders and other settings I used. 
Best of luck, this is a real 3d printing challenge.
RackMultipart20161227-3451-1wq3oy6.zip/sceendump 1 simplyfy3d.PNG
1020 KB
RackMultipart20161227-3451-1wq3oy6.zip/sceendump 2 simplyfy3d.PNG
13.8 KB
RackMultipart20161227-3451-1wq3oy6.zip/sceendump 3 simplyfy3d.PNG
1020 KB
RackMultipart20161227-3451-1wq3oy6.zip/HowTo SetUp Simplify3D.txt
3.53 MB