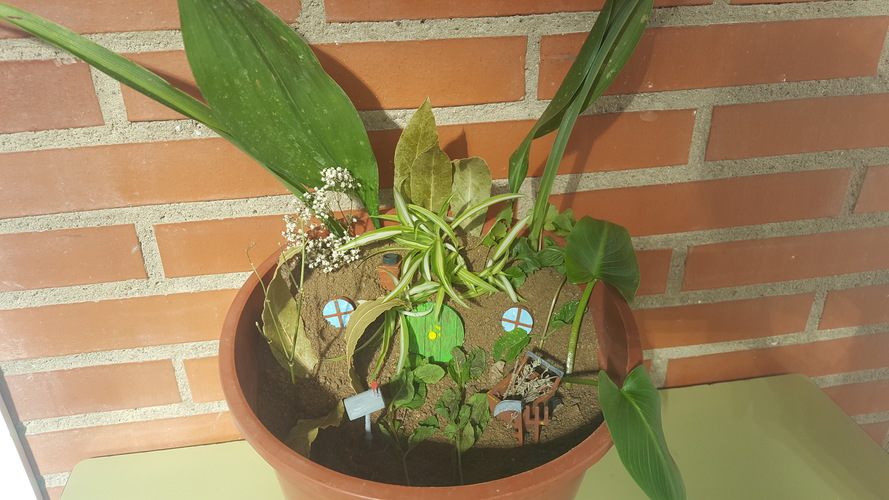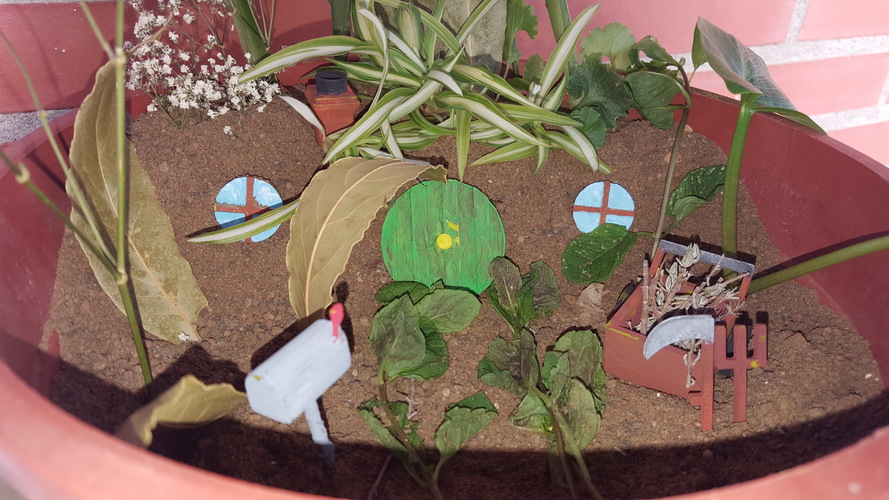 Bag End is a Hobbit-hole situated in Hobbiton, in the novels about Middle-Earth by J. R. R. Tolkien. It is the home of the hero Bilbo Baggins in The Hobbit, and later the home of Frodo Baggins, the main character in Lord of the Rings.
With this 3D printed replica, you can have Bag End in your house, as a little pot plant.
We were asked to make a project related to the environment, so we decided that, since plants help us keep our planet clean and nice, we would create this small plant pot.
We found some difficulties when creating the postbox because we had to make it in two different parts: the postbox itself and the leg where it stands. We also had to make the wheelbarrow in three parts because we couldn't print the wheels and the handle at the same time as the barrow itself.
We used a pot with a diameter of 23 cm or about 9 inches.
Printing parameters:
- Layer height: 0.2 mm
- Fill density: 20%
- Print speed: 40mm/s