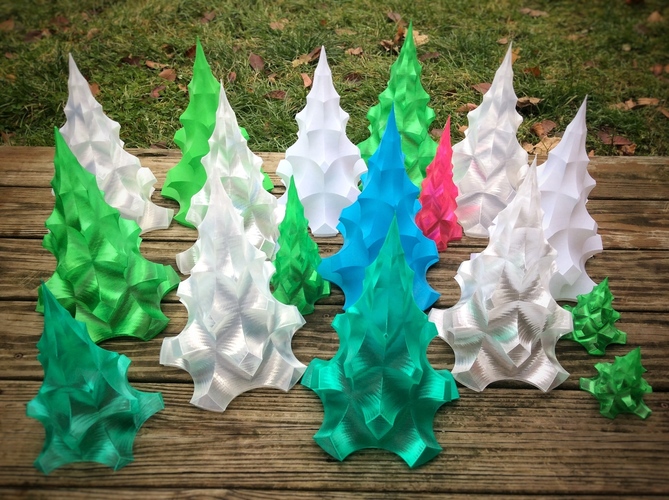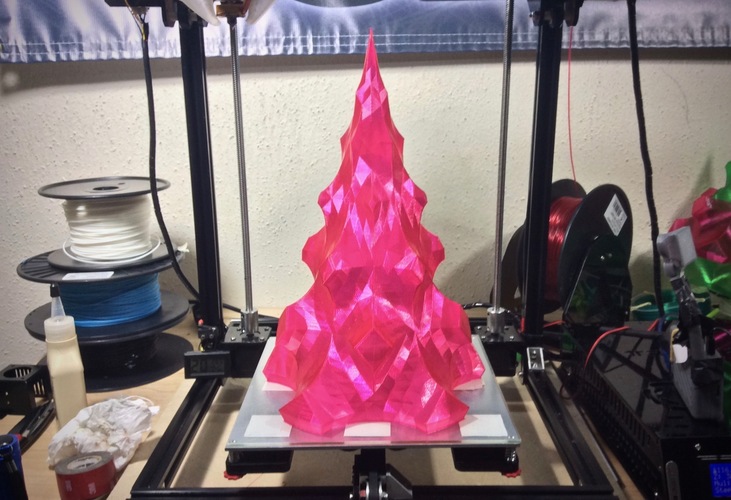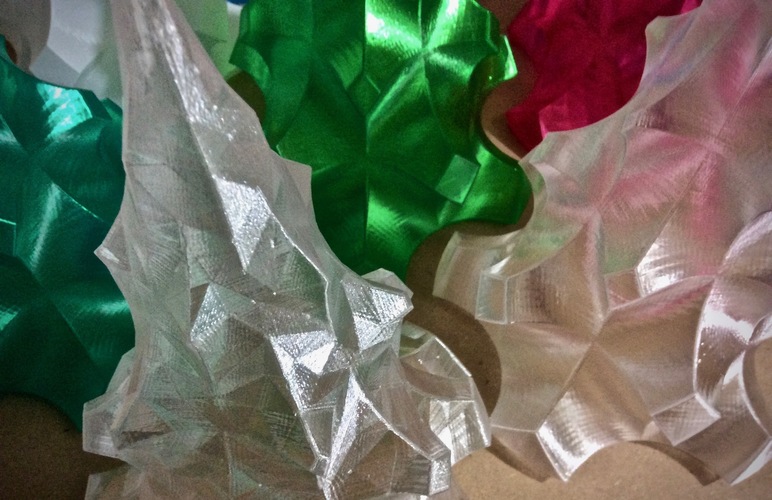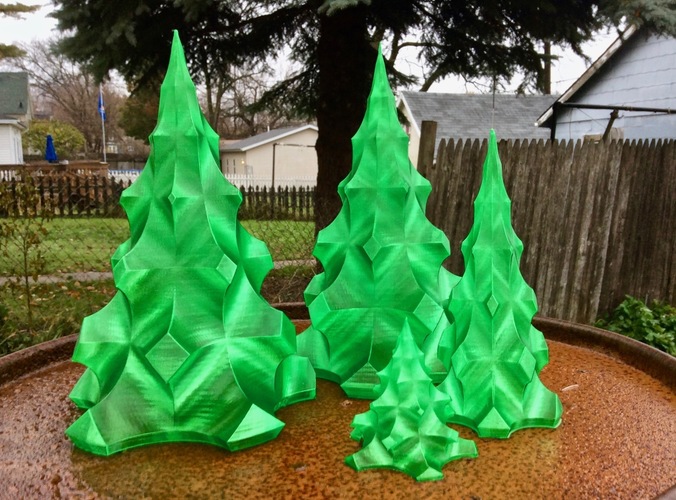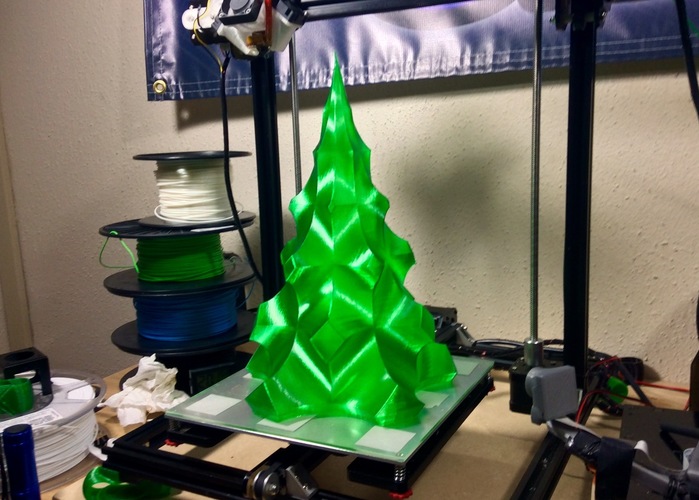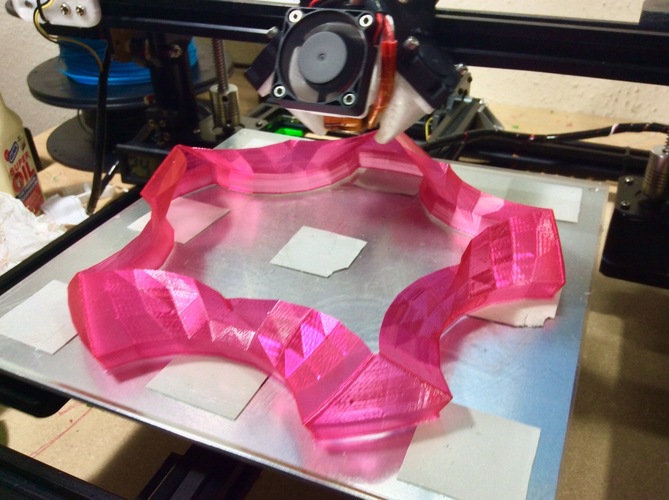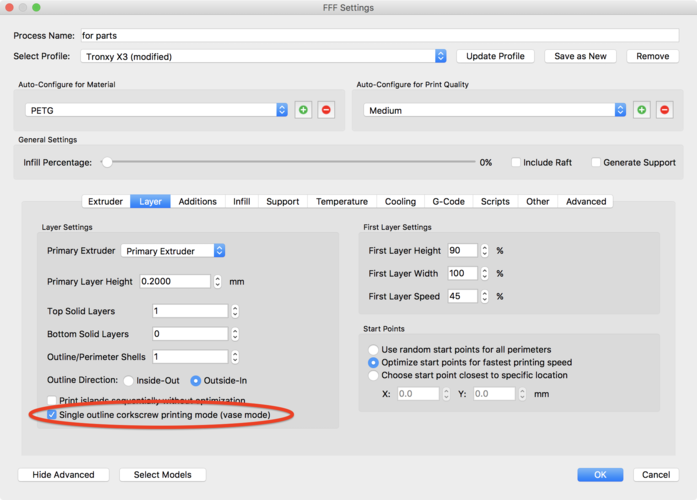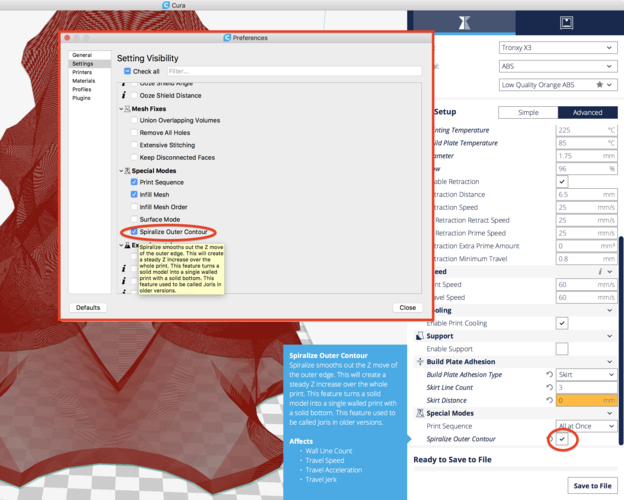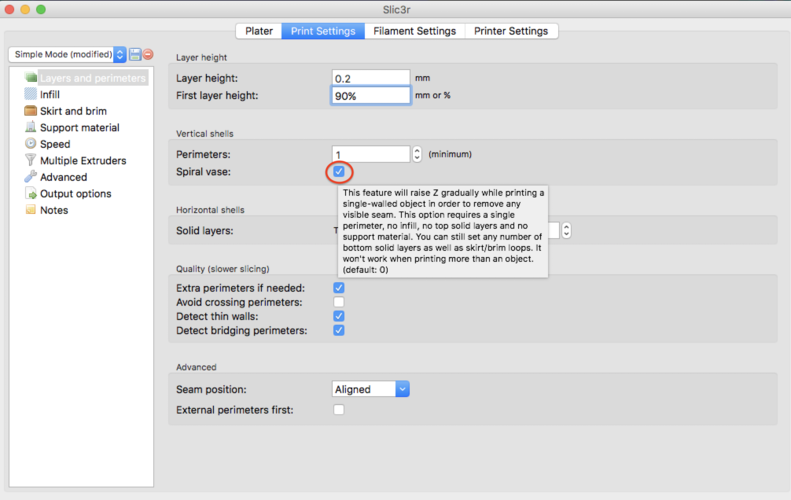 Oh Christmas Tree! Oh Christmas Tree!
Youtube study of various materials.
Designed to be printed in is single wall vase mode. Photos show it printed in transparent green PETG.
May release a dollar store LED light kit design for it soon.
Fairly large model 300mm tall x 210mm diameter. Scale to fit your your printer. Could scale the z height separately for skinnier or fatter trees, but be careful of overhangs if you go wide.
Faceted version has a bit more  bling. Last two trees in video above.
Screenshots where to find vase/spiralize mode in main 3 slicers. Faster prints yay!
xmas_tree_idig3d_2.stl
12.5 MB