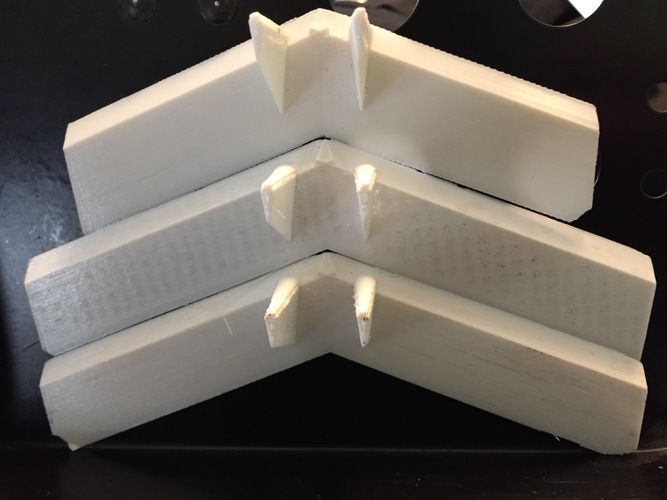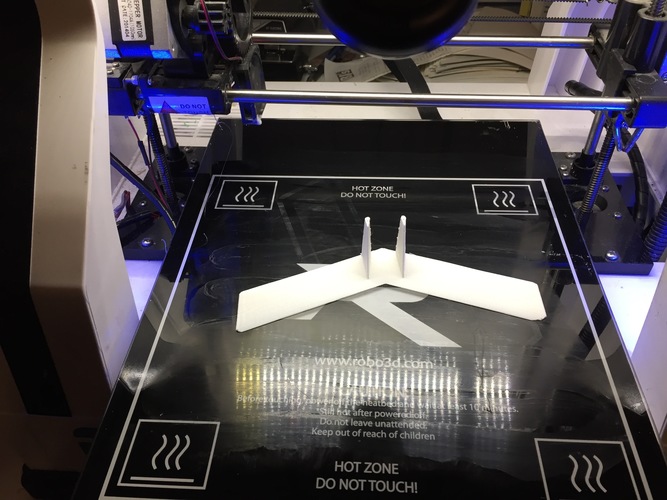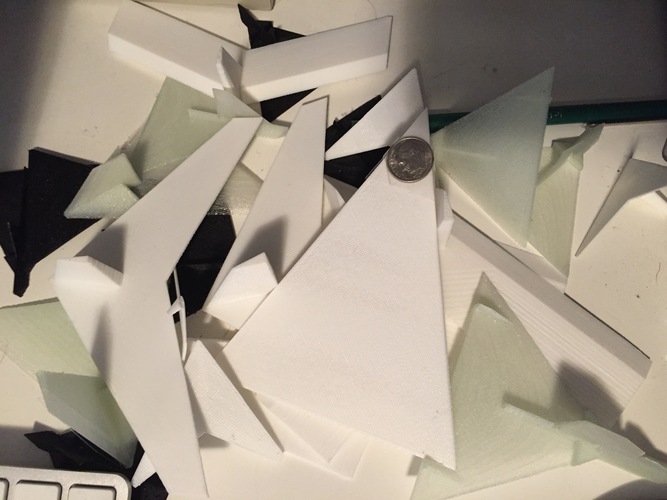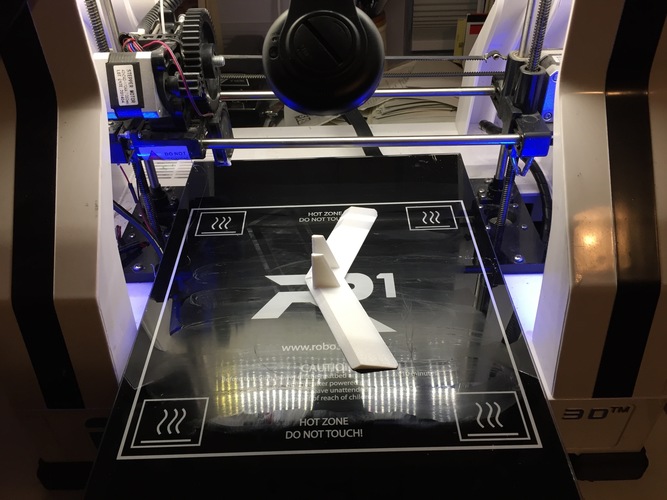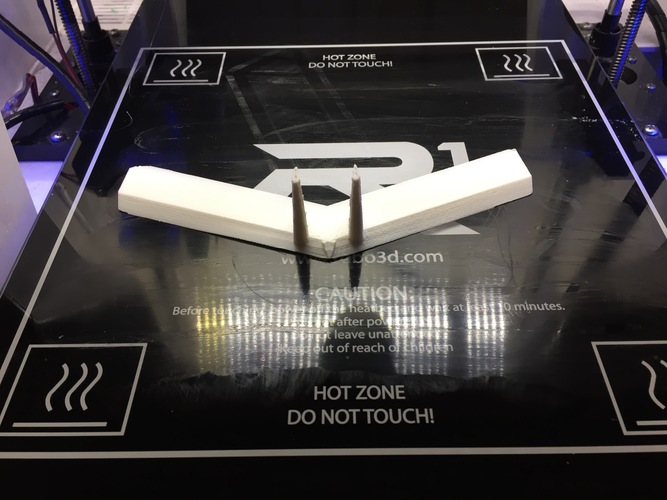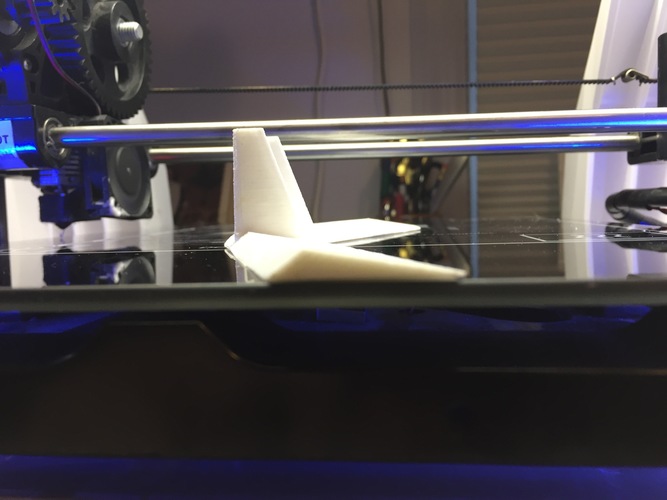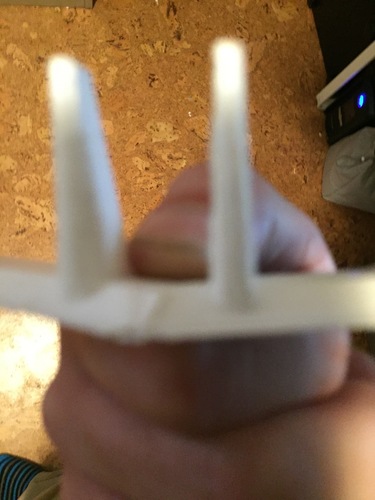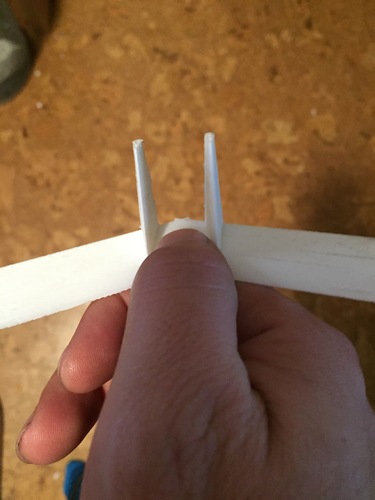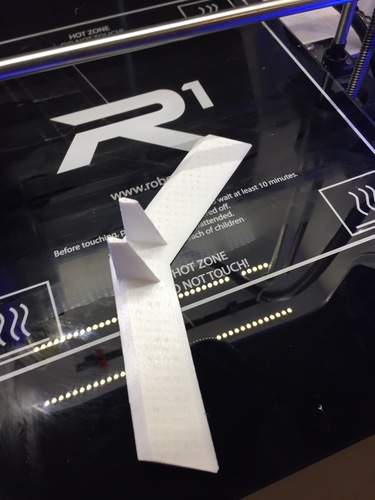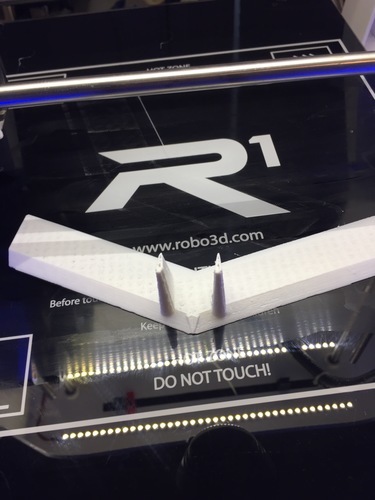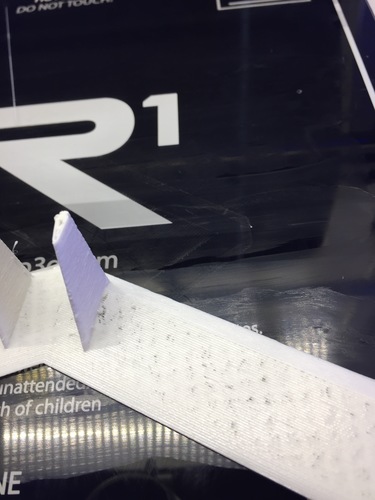 No Prints Yet

Be the first to upload a Print for this Design!
Summary
For a few weeks now I have been trying to get a design flying. This is the closest I've gotten so far. It does fly, you need to through it pretty hard and straight; it may make a fun toy to play with even if you can't make it fly. I made 3 main gliders; a short with 100% infill, a long with 100% infill, and a long with 10% infill. I've been having fun trying to get them to fly and I'm currently working on a launcher.
Print Settings
Printer Brand: 
Robo 3D
Printer: 
R1 ABS + PLA Model
Rafts: 
No
Supports: 
No
Resolution: 
high
Infill: 
printed at 10% and 100%
Notes: 
Takes 2-3 hours maybe a bit more to print. On my Robo 3D I needed to tilt the long glider roughly 45 degrees to get the best print I could.
It is hard to throw and takes some power, but I have gotten it to fly a little. You may want to consider throwing it out side. My cat loves to chase it and swat it out of the sky as well but don't try to throw it at people or pets because it might hurt (still didn't stop my cat from chasing it after I threw it, I think she enjoys it).
b2_glider-short.stl
22.3 KB
b2_glider-long.stl
23.5 KB