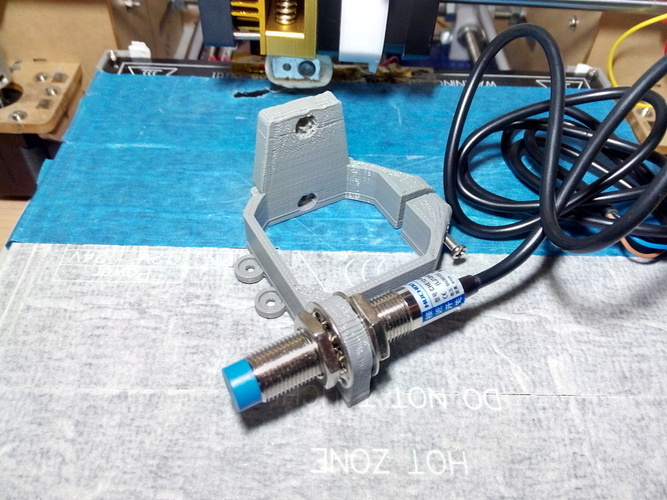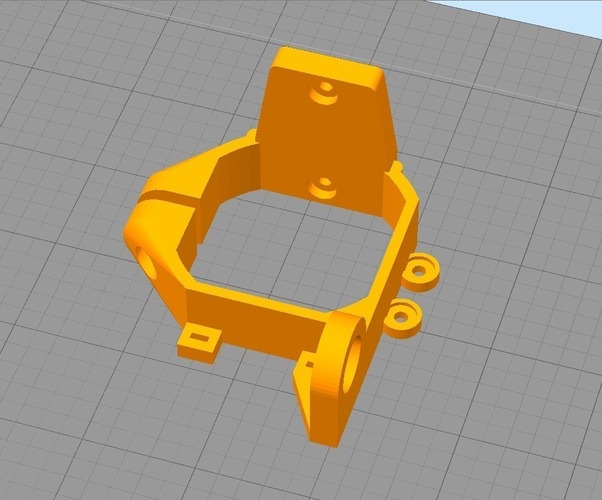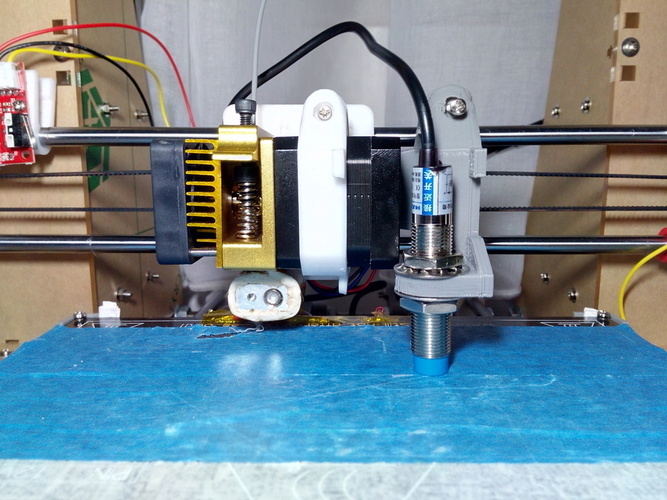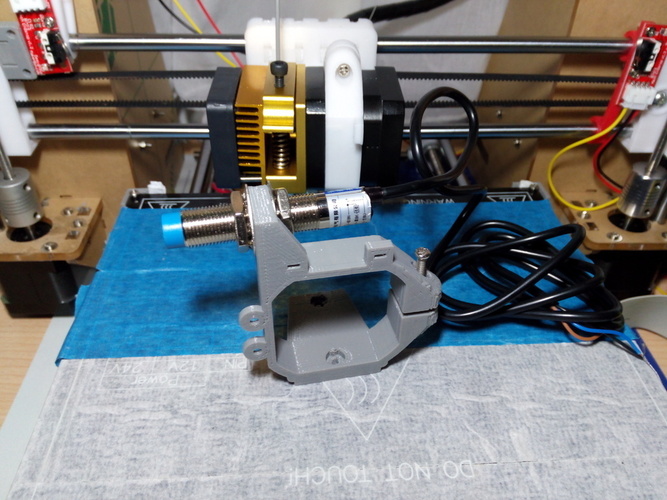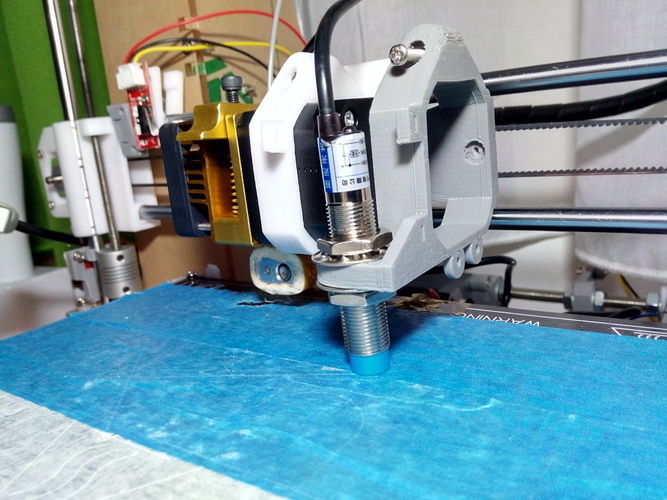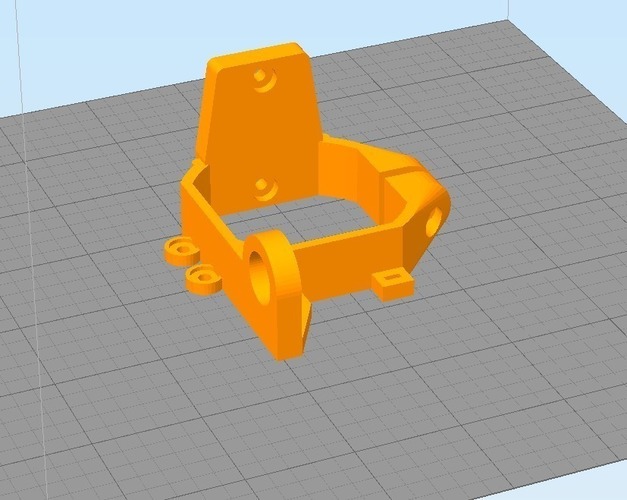 This is compatible with all printers using this style of mk8 extruder mount.
After getting tire of manually leveling my printer bed every time, and getting failed print starts too many times, I decided to update the original extruder mount from the Sintron Prusa i3 in order to support the a 12mm sensor for the bed auto-leveling feature.
The sensor I'm using is a NPN 4mm, that you can fine in Amazon or eBay.
My Print looks messed up in the last layers because I was experimenting printing with a resolution of 0.4 (usually I print with a 0.2 resolution) for the first time.
Print Settings Printer Brand: RepRap 
Printer: Prusa i3 
Rafts: No 
Supports: Yes 
Resolution: user's choice 
Infill: 100% 
Notes: Wall thickness: 3 layers all around.
extruder_mk8_sensor_left.stl
615 KB
extruder_mk8_sensor.stl
564 KB