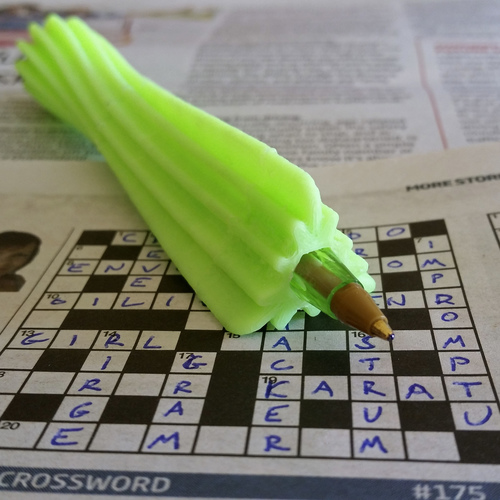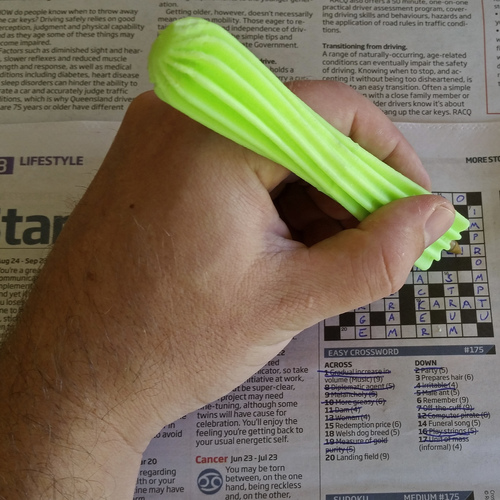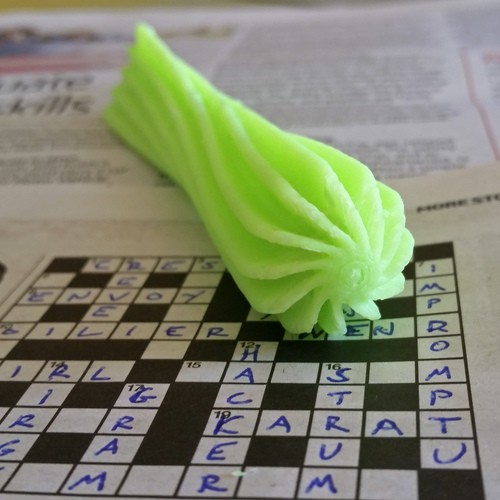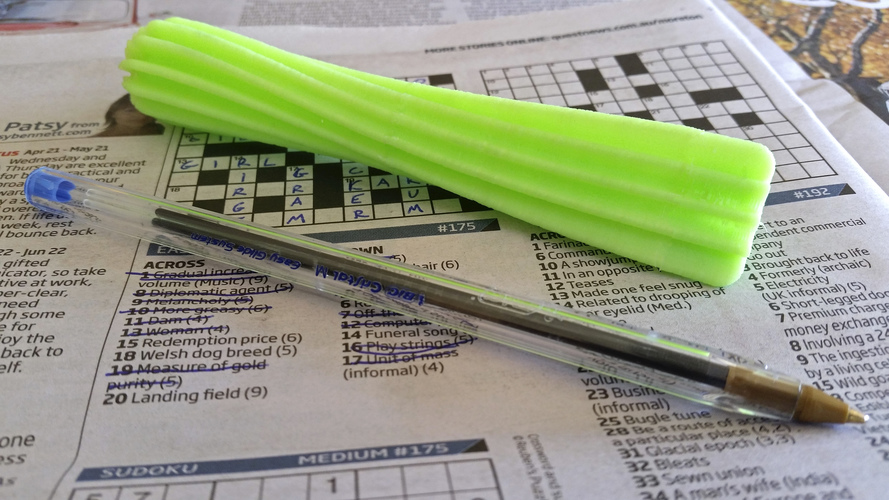 No Prints Yet

Be the first to upload a Print for this Design!
Standard, low-cost pens can be challenging to grip if you have arthritis or other dexterity problems from injury or illness. Why should you have to go and buy more expensive large pens, or miss out on being able to write or draw all together?
This design prints without support material, and slides right over a standard Bic Pen or similar. The large grip allows you to easily pick up the pen from the table and hold it in any way that is comfortable. The design is visually eye-catching and appealing even if you don't need the large grip, meaning that no one would even know if you are using this as an assistive device or simply to make your pen unique!
Print in bold colors to really stand out, or use different colors to designate different pen colors - the choice is yours.
Full details on my blog https://edditiveblog.wordpress.com/2016/08/31/enabled-by-3d-twisty-pen-grip/